APEC Leaders, Ministers to meet to strengthen regional trade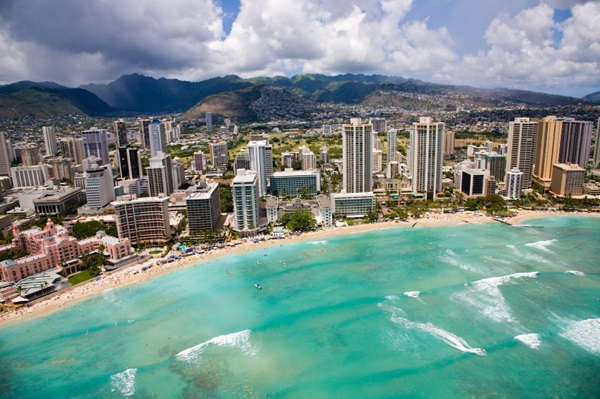 APEC Leaders and Ministers will meet in Honolulu from November 8-13 to advance regional economic integration and free trade and investment in the Asia-Pacific.
Leaders from APEC's 21 member economies will gather on November 12-13 under the theme "Toward a Seamless Regional Economy" while Trade and Foreign Ministers will convene on November 11 to advance APEC's three priorities for 2011.
APEC Finance Ministers will also meet on November 10 to focus on policies to strengthen the global recovery and bring about strong, sustained and more balanced growth to boost job creation and income throughout the region.
For details of the meetings and press arrangements, please visit www.apec2011.gov.
The APEC CEO Summit will also be held from November 11-12, drawing business leaders from around the region. US President Barack Obama, who will host APEC Leaders, is expected to join Leaders and CEOs for discussions on issues impacting business.
For details of the summit and press arrangements, please visit www.apec2011ceosummit.com
Hosted by the United States this year, APEC is focused on achieving concrete outcomes in three specific areas:
Strengthening regional economic integration and expanding trade;
Promoting green growth; and
Expanding regulatory cooperation and advancing regulatory convergence.
APEC is advancing its work on strengthening economic integration this year by working to define, shape, and address the next generation trade and investment issues that will lay the foundation for 21st century trade agreements in the region, including a Free Trade Area of the Asia-Pacific.
APEC is also taking steps to promote effective, non-discriminatory, and market-driven innovation policies. And APEC is continuing its work to make it cheaper, easier, and faster for businesses – particularly small and medium-sized businesses – to trade in the region, including by taking steps to reduce the time, cost, and uncertainty of moving goods and services through the supply chain.
On green growth, APEC is promoting trade and investment in environmental goods and services. APEC is also developing ways to combat trade in illegal forestry products, phase out inefficient fuel subsidies and encourage the adoption of low emissions development strategies.
In the area of regulatory convergence and cooperation, APEC is working on concrete actions to strengthen implementation of good regulatory practices, an APEC Regulatory Cooperation Plan as well as ways to prevent and eliminate technical barriers to trade related to emerging technologies.
# # #
For more information, contact: Michael Chapnick +65 6891 9670 at [email protected] or Trudy Harris + 65 6891 9671 at [email protected] or Augustine Kwan +65 6891 9674 at [email protected]
Details about APEC meetings, events, projects and publications can be found at www.apec.org or www.apec2011.gov. You can also follow APEC on Twitter and join us on Facebook.