Keeping up with Trade Costs: How to keep it down?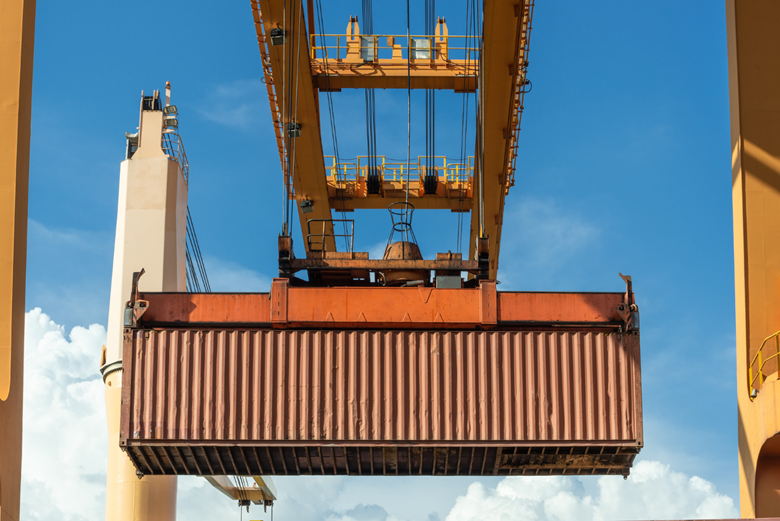 Trade is pricy amid crisis and disruption. Here are three recommendations by APEC analysts to ease the pain.
There has been no shortage of economic news in the last couple of months—increased food and energy prices, high borrowing costs, a climate-related energy crisis, widening trade deficits posted by the region's important hubs, production shifts, inflation, warnings of a semiconductor oversupply—it is becoming difficult for observers to keep up.
Amid uncertainty and disruptions, one thing is clear: gone are the days of stable and reliable global supply chain hubs central to trade networks. These trade hubs were an unappreciated golden goose. They have proven to be effective, efficient, and reassuring. But the comfort of a centralized trade network overlooks the risk and fragility it inherently poses.

It was the hope this year that businesses and social activities may slowly return to some sort of normalcy. The pandemic has made a huge dent in economic activity and it has transformed the world as we know it, changed the way we live, challenged the status quo and shaken the traditional architecture of global trade and supply chains.

In a report by the APEC Policy Support Unit (PSU), analysts presented two differing views of global trade and supply chains under COVID-19. While it has been relatively resilient during the pandemic, global trade is currently undergoing substantial reconfiguration to regain its rhythm.

"Global trade is conducted through a network of value chains," explained Dr Akhmad Bayhaqi, a senior analyst. "Like a complex circulatory system, when value chains are functioning well, they rarely become the center of attention. However, since the start of the pandemic, supply chains have been high on people's and policymakers' minds."

"Just at the early stages of the pandemic, global trade collapsed by almost 16 percent," he added. "The outlook is concerning, especially without tangible measures to tackle rising trade costs and facilitating complex supply chain networks."
To put the narrative into perspective, Dr Bayhaqi and his co-authors, Nguyen Thu Quynh and Emmanuel San Andres, reviewed trade costs in APEC over the last two decades. Between 2000 and 2018, the average for APEC economies declined by 8.5 percent, from 129 percent to 118 percent in ad valorem tariff equivalent terms. While global trade costs spiked in 2009 and 2020, the APEC region showed a degree of resiliency, with its trade costs increasing slower than the world as a whole.

This could be credited in part to APEC's continuous efforts on trade facilitation —including the first and second Trade Facilitation Action Plan and the Supply Chain Connectivity Framework Action Plan—where member economies simplify and rationalize customs and other administrative procedures that hinder, delay, or increase the cost of moving goods across international borders.

"Trade cost is an essential determinant of trade," said Dr Bayhaqi. "With global trade now dominated by trade in intermediate goods, lower trade costs could facilitate global supply chain participation and growth."
Despite showing certain resiliency, trade costs in the APEC region remain at risk, especially with additional inflationary pressure. Keeping trade costs relatively low while continuing to facilitate supply chain networks to be more resilient is key to a robust economic recovery.

The first recommendation laid out in the report is to invest in trade facilitation reforms and facilities to resolve supply chain bottlenecks. Implementing the trade facilitation measures in the WTO Trade Facilitation Agreement, further streamlining trade processes and clearance requirements, providing improved access to transport infrastructure as well as facilitating vibrant domestic logistics providers are some concrete actions to consider.

The second recommendation to reduce trade costs and improve the resiliency of supply chain networks, was made to prevent supply chain disruption to essential products such as chemicals, medical supplies, personal protective equipment and medical equipment. Member economies may consider supporting supplier diversification; taking steps to ensuring a trusted, rules-based trading environment; and creating a responsive regulatory environment. It becomes particularly important for governments to help firms diversify their portfolio of suppliers when disruptions happen.

The last recommendation from the Policy Support Unit is to strengthen coordination and regional cooperation when adopting economic policy. Re-shoring production, promoting self-sufficiency and unwinding trade integration may seem like the best options, however it can yield the opposite effect and create unwanted spillover in other economies.

"Ensuring transparency and predictability of trade policies will facilitate coordination and cooperation as it helps traders minimize costs and anticipate sudden policy changes," Dr Bayhaqi concluded.