Bottled Lightning: Pandemic-driven Customs Innovation will Prepare the Region for the Next Crises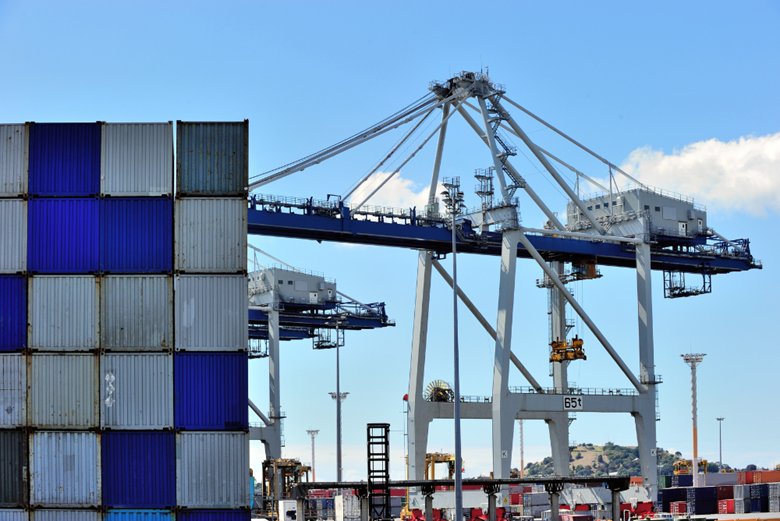 Many international standards were already being used prior to the pandemic. However, COVID-19 has catalyzed economies to adopt new as well as existing standards to decrease delays at the borders of APEC economies in order to respond swiftly and effectively to the crises.
For the past several months, a trade policy team from New Zealand Customs have been working to ensure that APEC economies learn from these lessons through a project under the APEC Sub-Committee on Customs Procedures (SCCP). The result is a report published this November called Trade Facilitation Measures to Mitigate Trade Disruptions: COVID-19 Lessons and Response Toolkit.
According to trade policy team manager and project lead, David Negri, customs administrations in the APEC region accelerated the adoption of best practice trade standards to keep borders open through the COVID-19 pandemic. Importantly, they also developed and "road-tested" a range of innovative new trade facilitation measures.
"This project sought to capture and where possible embed these measures," said Negri. "We really wanted to take to opportunity to try and build up the resilience of APEC customs administrations so that we are better able to deal with future trade shocks—whether they be future pandemics, terrorist incidents or natural disasters."
The analysis found that some of the measures adopted by customs were specific to COVID-19, and only viable in the short term. These were included in the toolkit, with recommendations for officials to consider permanent adoption of these measures and on how to effectively deploy these in response to future trade disruptions.
According to the team's policy analyst, Vinka Cisternas-Torres, "trade facilitation is highly important, especially during these extraordinary times. It was clear from the research that modernized customs procedures along with effective implementation of the WTO Trade Facilitation Agreement enabled customs administrations to deal with a crisis."
Cisternas-Torres said it was commonly agreed that economies that had implemented paperless trading, enhanced single window portals, pre-clearance of shipments, contactless support for traders, contingency plans, enhanced communications and interagency co-operation swiftly handled the pandemic.
"These areas are heavily promoted through the research and the toolkit, and we look forward to sharing this amazing piece of work with everyone," she said.
Cisternas-Torres outlined the measures that could be permanently adopted: (1) paperless trade (which is already subject of a separate SCCP initiative); (2) a single-window portal; (3) pre-clearance of shipments; (4) 24-hour contact teams and support centers to address border delays; (5) enhanced communications with traders; and (6) interagency collaboration at the border.
"I often hear that COVID-19 accelerated digitalization in the Asia-Pacific by around 10 years; and this was evident throughout our research," said graduate analyst, Shisla Macleod, who also worked on what their team calls the Lessons Learnt project.
"What I found most interesting was the variation in any given measure," she said. "This led us to highlight in our project that each measure is not prescriptive, and economies are encouraged to adapt a measure however suits them best. This way, the measure can be efficiently implemented, and still has the desired outcome."
The toolkit lists 32 trade facilitative measures gathered through research as well as engagement with customs administrations, private industry, academia and intergovernmental bodies from around the APEC region. These measures include the allocation of additional resources to clear urgent shipments, alternative ways to inspect cargo, reviewing timeframes and waving penalties for errors.
Rebecca Jonassen, who served as the SCCP Chair for APEC 2021, comments: "I'm so pleased with the work that the New Zealand team has managed to achieve in such a short space of time, in progressing this project."
"It really resonated with all SCCP member economies and will hopefully be an excellent toolkit for different sorts of disruptions for years to come," she said. "The support it received was reflected in full endorsement from the SCCP. It's an excellent outcome for the SCCP overall and is another demonstration of the leadership NZ Customs has shown in hosting the SCCP this year."