APEC economies' agenda for a more resilient Asia-Pacific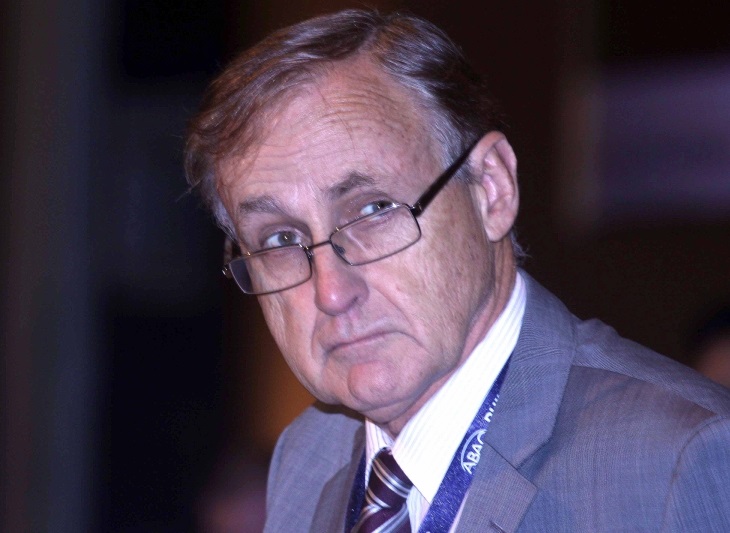 Sustaining this momentum is critical to the region's growth prospects and has prompted APEC economies to continue to pursue results-oriented policy.
By Dr. Alan Bollard, Executive Director of the APEC Secretariat
While global uncertainty contributed to a slowdown in growth for many Asia Pacific economies in 2012, the region ended the year on a more encouraging note and is positioned to rebound further. The markets are currently seeing 2013 as the year when a wider range of economies return to more robust growth.
Thailand, for example, is predicted to have grown 4.7 percent in 2012, according to the World Bank. This follows a period of stagnation in 2011, the year of Thailand's devastating floods. But, it is still below its 7.8 percent increase in 2010 due to the disaster's lingering after-effects and reduced world export demand. Thailand's production is expected to be back in place and its exports to increase in 2013. As a result, the economy is forecast to make additional progress and achieve 5 percent growth this year.
Thailand and other APEC member economies are taking steps in this direction as they embark upon their 2013 agenda to revive growth and bring greater, more resilient and widespread prosperity to the region.
The methodology underlying this agenda encourages progress: deepening economic cooperation through consensus-based dialogue to meet APEC's full growth potential. Already, this has helped make the region the world's center of gravity for economic activity, accounting for 45 percent of total trade and 55 percent of GDP. Critically, it involves building capacity to ensure that APEC economies continue to boost growth and foster an environment that supports businesses, creates more jobs and delivers higher wages.
At the beginning of the year I joined the APEC Secretariat as the second fixed-term executive director, following my tenure as the Governor of the Reserve Bank of New Zealand. In 2013, our focus is on three priority areas and guided by a belief that economic resilience and sustainable growth is more readily achieved when the region works together.
1. Further enable free and open trade and investment
Robust trade and investment ties unite and uplift economies. This was specifically the view of APEC Leaders who agreed almost 20 years ago that members achieve the goal for free and open trade and investment in the region by 2020. In particular, they committed to reduce trade and investment barriers, and promote the free flow of goods, services and capital. This commitment was made in Indonesia, APEC's 2013 host, and is known as "the Bogor Goals."
Considerable progress has been made possible by APEC economies' increasing integration, resistance to protectionism and joint work to liberalize and facilitate trade and investment. Average tariffs in the region were reduced from about 17 percent when APEC was founded in 1989 to 5.7 percent in 2011. By comparison, the rest of the world's tariff average was 10.3 percent in 2011. The region's non-tariff restrictions have also been widely reduced or eliminated.
This progress is delivering important tangible benefits for Thailand's economy. A significant reduction in auto part tariffs, for example, has helped it develop into a regional production and export hub. The auto sector now accounts for more than ten percent of Thai GDP, employs 300,000 people and is expected to have become the world's 10th largest producer and 6th largest exporter of cars in 2012.
On a broader level, APEC economies' total trade increased 6.4 times to US$19.7 trillion between 1989 and 2011. Trade for the rest of the world grew only 5.8 times over this same period. What's more, members are three times more likely to export to, and two times more likely to import from, a fellow member than a non-member. And growth in FDI flows to and from APEC economies is on the rise. In 2011, they accounted for just over half of total world FDI flows.
Sustaining this momentum is critical to the region's growth prospects and has prompted APEC economies to continue to pursue results-oriented policy. Among others, this includes a commitment to reduce tariffs to 5 percent or less on a significant number of environmental goods by the end of 2015, achieving a 25 percent improvement target to foster a more favorable business environment and resisting measures inconsistent with WTO commitments.
2. Promote sustainable growth with equity
Nonetheless, members recognize that "growth as usual" cannot continue and that "the quality of growth" must be improved. APEC Leaders came to this conclusion in Yokohama, Japan in 2010 and, in turn, launched the APEC Growth Strategy to help ensure that regional growth and economic integration are sustainable and widely shared by the people.
Members are taking important steps towards implementing this strategy, with attention to promoting inclusive growth that allows equity and social justice to flourish. On the one hand, this involves empowering the creativity of the region by expanding access to the resources necessary for success in today's 21st century global economy.
In particular, members are advancing policies that help small and medium enterprises (SMEs) internationalize, support women's entrepreneurship and promote research and scientific innovation in areas such as green technology that can be transformed into new business opportunities. Improving credit worthiness and access to financial services and risk protection are also among the topics that members consider. These issues are critical to Thailand's more than 2.5 million SMEs which accounted for almost 40 percent of GDP and more than 80 percent of employment in 2011.
At the same time, the daily needs of workers and their families must be guaranteed to maximize the region's productivity. To safeguard food production and access, APEC economies, together with the private sector, are exploring ways to boost technical cooperation and investment in agriculture. Thailand, the world's leading rice exporter, is a major contributor to and beneficiary of this effort—its agricultural sector overall grew by four percent in 2012 after heavy flood damage in 2011 and is expected to grow 3.5-4.5 percent in 2013. APEC economies are meanwhile working to promote a healthy labor force through the exchange of best practices and preventative treatment strategies.
3. Improve regional connectivity
More active participation in the APEC regional economy is essential to increasing sustainable growth but it requires infrastructure that brings markets, businesses and individuals together. For this reason, members are working to improve connectivity between one another on several fronts.
Firstly, APEC economies are seizing opportunities to boost their physical connectivity. They are, for example, advancing a multi-year framework to promote infrastructure development and investment. This is crucial for developing economies whose distant provinces and growth centers are in many cases still inadequately linked to road, air and water-based transportation networks, as well as for developed economies who are increasingly confronted with the need to upgrade aging infrastructure. It moreover compliments Thailand's plan to invest a record-breaking 2.75 trillion baht (US$90 billion) to develop infrastructure such as high-speed train networks.
Other supply chain chokepoints such as regulatory impediments and customs inefficiencies are also commanding considerable attention. Looking forward, APEC economies have set a goal to realize a ten percent improvement in supply chain performance by 2015, in terms of reducing the time, cost and uncertainty of moving goods and services through the region.
Secondly, members are enhancing institutional connectivity in the region, particularly in the higher education sector to strengthen innovation and business development. Emphasis is on identifying regulatory best practices, improving researcher, student and educator mobility, and bolstering cross-border education services and instructional delivery.
Thirdly, APEC is enhancing people-to-people connectivity. Facilitating travel for emergency responders is an important focal point given that the Asia-Pacific is home to over 70 percent of the world's natural disasters. Specifically, APEC economies are sharing effective disaster relief procedures, improving customs and immigration data sharing and advancing an emergency responder travel facilitation action plan. The goal is to limit economic disruptions and loss of life in the event of disasters such as the 2011 Thai floods during which 65 of 77 counties were declared disaster zones and 815 were killed, 13.6 million people affected and 1,42 billion baht (over US$45 billion) in estimated damages inflicted.
Without doubt, 2013 will present its fair share of challenges for the APEC region. But by pushing ahead with the APEC agenda, member economies will stand a much better chance of keeping on a sustainable growth path to bring greater stability to the global economy.