APEC's efforts to promote SME cooperation in the field of innovative growth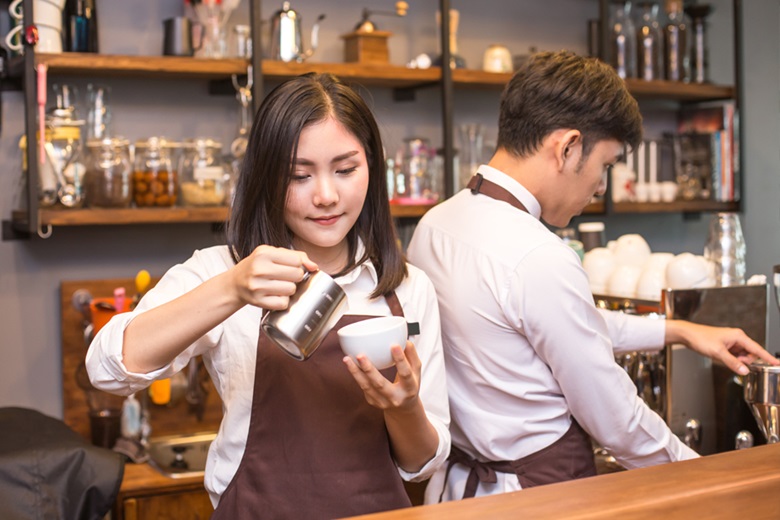 Introduction
Chair, Excellencies, Ministers, Senior Officials, ladies and gentlemen—good morning. I would like to thank you for the opportunity to appear before you and discuss how APEC's efforts to promote SME cooperation in the field of innovative growth fit into our overall agenda.
I'm glad to return to St Petersburg which provides an appropriate backdrop for this discussion. Its founding at the turn of the 17th century was after all grounded on Peter the Great's desire to build a new port city as both a 'window to the world' and hub of innovation for Russia.
His interest in scientific and technological breakthroughs, fanned during study visits to neighboring economies, inspired this ambition. And his support for their application and development by Russian producers, particularly in areas such as carpentry and shipbuilding, helped to make it a reality.
Strategically important, St Petersburg, at the time, provided a new trading post for Russia's abundant raw materials, an improved supply-chain for European merchants to import spices and silk from Asia and a platform to drive Russia's economic, social and cultural development.
SMEs: driving innovative growth
Some three-hundred years later, the proactive identification, development and utilization of cutting-edge ideas has become more critical than ever to bolstering growth and prosperity.
Innovation's increasing importance is a reflection of today's globalized, high technology-driven 21st century economy.
SMEs, of course, are a key to boosting innovation in the Asia-Pacific region. This is based on the fact that the sector accounts for roughly 90 percent of all businesses among APEC's 21 member economies and employs nearly sixty percent of their workforce. Significantly, the sector accounts for over 50 percent of GDP in some APEC economies.
In short, SMEs are the backbone of the region's business sector. At the same time, they are a growing vehicle for the development, exchange and dissemination of innovative goods, services, and technologies. SMEs' innovation activities are spurring trade and investment, deepening economic integration and helping to buoy growth.
Given its importance and potential, SMEs must continue to be afforded an environment that enables them to thrive. This includes additional steps to nurture more active entrepreneurship and the origination and successful commercialization of new ideas, even amid periods of uncertainty.
Boosting innovation capacity
In this context, APEC is continuing to take actions to boost SMEs and their capacity to drive innovative growth by encouraging increased cooperation within the sector.
This is building on the work of APEC Ministers responsible for SMEs who have met annually since 1994, after APEC Leaders called for strengthened APEC dialogue on SMEs with the firm conviction that enhancing the vitality of SMEs is of pivotal importance in maintaining Asia-Pacific dynamism into the 21st century.
In the process, members are delivering on APEC and Russia's 2012 priorities to strengthen innovation, trade and investment, economic integration and supply-chains, as enunciated just now by Ambassador Gennadiy Ovechko.
APEC is actively working to improve the region's economic and policy environments to make them more conducive to SME innovation. The Daegu Initiative, launched by APEC Ministers in 2005 and based on five-year cycles, remains a cornerstone of this effort.
Notably, the APEC SME Innovation Centre was established in Korea as part of the Daegu Initiative's inaugural cycle to offer consulting services to small businesses and provide opportunities for economies to share innovation policy experiences.
Now in its second five-year cycle, the initiative is focusing on SME innovation in green growth sectors by promoting the sharing of related best practices and policies, and greater cooperation between APEC SME officials, energy ministers and SME representatives.
APEC is at the same time pushing ahead with measures to promote economic and technical cooperation that support innovative SMEs and micro-enterprises.
This includes the completion of a two-year SME technology dialogue series to help small businesses build an international profile, publicize product and technical information, network, optimize industrial structure and enhance their ability to innovate and compete.
APEC is also moving forward with the establishment of a new International Cooperation Center for APEC SMEs to be based in Vladivostok, the site of next month's APEC Economic Leaders' Meeting.
The creation of this common information resource for SMEs will promote their inclusion in the global supply chains, foster greater regional innovation development and promote more robust trade relations between SMEs in APEC economies.
As interdependence in the region increases, APEC is taking steps to help reduce risk and protect SMEs, supply chains and economic growth from shocks caused by factors such as natural disasters. Examples of our effort in this area include a new multi-year, cross-cutting project to develop guidelines on promoting SME business continuity plans and better preemptive mechanisms.
Furthermore, APEC continues to enhance the SME sector's inclusiveness and address ground-level barriers to expand innovative growth. A new APEC Young Entrepreneurs Network had its first gathering in conjunction with this week's SME Working Group meeting to support start-ups and young entrepreneurs. The Network provides a channel for open dialogue with APEC officials and greater access to knowledge and information that can help to bring business projects into fruition.
The special challenges facing women and minority entrepreneurs are being recognized and have been incorporated into the APEC SME Working Group's new four-year Strategic Plan.
Just a few months ago, the APEC Start-Up Conference was held in Korea. There, I met with entrepreneurs who described some of their experiences in business development amid the current global economic climate. This is one example of APEC events and exchanges in the region that are helping to provide grassroots advice and support to aspiring entrepreneurs.
A new APEC Start-up Accelerator Initiative is being formulated to assist and promote start-up development in the region. The Initiative was discussed during this week's SME Working Group meeting and is designed to provide entrepreneurs and start-ups with better accessibility to mentorships and funding through events and communities, and encourage exchange programs to help start-ups expand into partnering APEC economies.
Members are moreover working to mitigate broader business and market impediments for innovative SMEs. This includes promoting principles for voluntary codes of business ethics for scientific and technical sectors. The aim is to tamp down on corruption to improve the operating environment for SMEs.
APEC is, therefore, taking a comprehensive approach to the development for SMEs, consistent with their importance to our economies.
I look forward to a productive exchange here today as we explore how we can further enhance our efforts in SME cooperation and innovative growth.
Thank you very much for your attention.