Last page update:
THE 2021 ASPIRE NOMINEES
The APEC Science Prize for Innovation, Research, and Education ("ASPIRE") is an annual award sponsored by Wiley and Elsevier that recognizes young scientists who have demonstrated a commitment to excellence in scientific research and collaboration with scientists in the region. This year, ASPIRE received 13 nominees contributing to the ASPIRE theme of Diverse Knowledge for a Sustainable Future.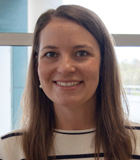 Australia
| | |
| --- | --- |
| Nominee: | Dr Jessica Bogard |
| Affiliation and title: | Researcher, Agriculture and Food, Commonwealth Scientific and Industrial Research Organisation (CSIRO) |
| Field of Research: | Public health nutrition, agriculture and food systems |
Dr Bogard is a public health nutrition scientist who has demonstrated research excellence through linking sustainable food production systems and human nutrition and health. Her work incorporates indigenous knowledge of local foods and food cultures with innovative technology and management approaches to food production systems that have increased accessibility of healthy and sustainable foods to vulnerable populations. Dr Bogard conducted participatory research to address issues like malnutrition by drawing on diverse knowledge streams from various stakeholders to benefit the Pacific region. She has published in over 25 peer reviewed journal articles, many of which are in high-impact journals. Much of her work has been completed in partnership with scientists across a span of seven APEC economies including Australia, Canada, China, Mexico, Malaysia, New Zealand and the United States.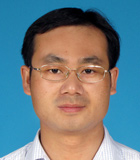 China
| | |
| --- | --- |
| Nominee: | Dr Yuanhe Yang |
| Affiliation and title: | Professor, Institute of Botany, Chinese Academy of Sciences (CAS) |
| Field of Research: | Global change and terrestrial carbon-nitrogen interactions |
Dr Yang has been working in the global change ecology field as a researcher – specifically on soil carbon dynamics, permafrost carbon cycling, and soil carbon-climate feedback. His work has led to increased knowledge and new climate change insights on terrestrial carbon cycling in the alpine grasslands region of Tibet by developing an evaluation method combining multi-source data and machine-learning techniques. Dr Yang's research also covers systematic evaluation of carbon cycling processes in alpine grasslands through the establishment of a comprehensive dataset; and the evaluation of nitrogen cycling and carbon-nitrogen interaction, which provided evidence for developing carbon-nitrogen coupling models. His work has been cited more than 5,000 times, he has published 115 peer-reviewed papers to-date, and he has established significant cooperation with other APEC scientists.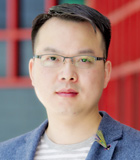 Hong Kong, China
| | |
| --- | --- |
| Nominee: | Dr Dangyuan Lei |
| Affiliation and title: | Associate Professor, City University of Hong Kong |
| Field of Research: | Wetland Biodiversity and Ecosystem services |
Dr Lei conducts his research on photonic nanomaterials for sustainable applications in nanoscale optoelectronics, biosensing and bioimaging, solar energy harvesting and conversion. His recent scientific invention, in collaboration with other APEC scientists, was an eco-friendly smart coating to enable large-scale building cooling applications with zero electricity. Dr Lei and his research partner are currently commercializing this new innovative technology as a sustainable passive-cooling method that could contribute to the fight against climate change and the global energy crisis. Having published approximately 150 scientific papers in high-level academic journals, and receiving 5,825 total citations, his research spans beyond Hong Kong as he has worked with scientists from seven other APEC member economies, including Australia, China, Japan, Russia, Singapore, Chinese Taipei and the United States.
Indonesia
| | |
| --- | --- |
| Nominee: | Dr Hasta Handayani Idrus |
| Affiliation and title: | Researcher, Universitas Muslim Indonesia |
| Field of Research: | Herbal medicine, microbiology, infection diseases |
Dr Idrus is a scientist and microbiologist who has dedicated her life's work to the herbal treatment of typhoid fever with sapodilla fruit, which can be a substitute for antibiotics for patients with typhoid fever caused by the bacterium Salmonella Typhi. Her work has had a positive effect on many economies and communities, particularly within Indonesia, as typhoid fever is still a prevalent problem. Dr Idrus' work has led to many helpful innovations, including creating a syrup available for widely-available consumption by those suffering from typhoid fever; and it serves to assist the fight against antibiotic resistance while also serving those with allergies to common antibiotics. She has published eight conference papers, 18 journal papers, and two books throughout her professional career as she has cooperated with other APEC and non-APEC scientists.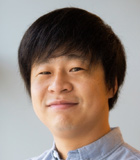 Korea
| | |
| --- | --- |
| Nominee: | Dr Kyoseung Sim |
| Affiliation and title | Assistant Professor, Ulsan National Institute of Science and Technology (UNIST) |
| Field of Research: | Materials chemistry, soft electronics, organic electronics and sensor, wearable electronics, and system level application |
Dr Sim focuses on research in soft electronics and its system-level applications, primarily wearable electronics including skin-mountable and bio-implantable devices. Dr Sim's research covers various approaches to improving the scientific understanding of soft electronics to realize the demonstration of wearable systems. He is currently working on organic semiconductors and soft electronics with all soft components, which would have innovative advantages such as easy fabrication, low-cost processing, and precise property control by molecular engineering of organic materials. He has published in many high-impact journals, including Nature Electronics, Science Advances, Nature Communications, and Advanced Materials. The majority of his work has been work has been completed in partnership with scientists across several APEC member economies, including China, Thailand, and the United States; and he continues to collaborate with researchers across the region.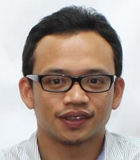 Malaysia
| | |
| --- | --- |
| Nominee: | Dr Edinur Hisham Atan |
| Affiliation and title: | Professor, School of Health Sciences, Universiti Sains Malaysia |
| Field of Research: | Genetics, genomics, immunogenetics, and population genetics |
Dr Atan is a researcher and scientist who has focused on medical genetics and health, forensic DNA profiling, tracing genetic ancestry, utilizing natural materials for use as therapeutic and preservation agents, and wildlife management and conservation. His research has benefited local communities, sustainably, in many ways. For example, in testing molecular techniques for screening medically important genetic loci, his team improved compatibility testing and donor recruitment strategies which were adopted by New Zealand Blood Service as general policy for local transfusion services. Dr Atan's research across these areas has linked him with indigenous people, local communities, the public health sector, wildlife and enforcement agencies, and scientists from various other APEC economies; and he has published his 87 peer-reviewed works in several high-level research journals in conjunction with other APEC authors.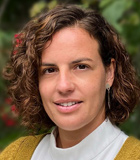 Peru
| | |
| --- | --- |
| Nominee: | Dr Maria J. Pons Casellas |
| Affiliation and title: | Principal Researcher, Universidad Científica del Sur (UCSUR) |
| Field of Research: | Antibiotic resistance in low-middle income economies and diagnosis and immune response in emerging and neglected diseases. |
Dr Pons Casellas is an expert in the field of microbial resistance. Her work has led to the development studies on bacterial pathogens in low-income economies. Dr Pons Casellas actively studies Carrion's disease, an often-neglected ailment predominantly affecting rural areas in Peru and Ecuador; and she has studied immune responses to Sars-CoV-2. All of her antimicrobial resistance work and immunology emphasizes the necessity these rural communities play in creating a sustainable future. In the past, she has worked with researchers from Japan and the United States; and has more than 30 publications within her field of research.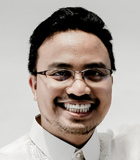 The Philippines
| | |
| --- | --- |
| Nominee: | Dr Joey Ocon |
| Affiliation and title: | Associate Professor, College of Engineering, University of the Philippines Diliman |
| Field of Research: | Batteries, fuel cells, electrochemistry and catalysis, green technologies, off-grid systems |
Dr Ocon affects off-the-grid communities in the Philippines through working with his team to deploy a plant to treat arsenic-laden groundwater to make it consumable and through his work on techno-economic studies and socio-economic fieldwork in rural communities to introduce renewable energy in hybrid microgrids. His team also employs the use of local information to find suitable anode and cathode materials for next generation batteries. The majority of his publications and work are in collaboration with researchers in China, Korea, Japan, Malaysia, Thailand, Viet Nam, the United States and other APEC economies.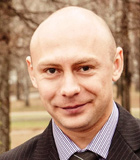 Russia
| | |
| --- | --- |
| Nominee: | Dr Kirill Sharshov |
| Affiliation and title: | Head of Laboratory and Researcher, Federal Research Center of Fundamental and Translational Medicine (CFTM) |
| Field of Research: | Virology, zoonotic viruses, highly pathogenic viruses, microbiology, ecology, molecular epidemiology, surveillance and disease control. |
Dr Sharsov is a leading researcher in the areas of healthcare and biodiversity of pathogens. Dr Sharshov's main contribution to the theme of 2021 ASPIRE Prize is the development of an international early warning system for infectious diseases in the Asia-Pacific region. He also created and successfully manages the Russian-Japanese Consortium for the development of a system for early detection of viral infections on the example of avian flu, and the Russian branch of the CAS Center for Influenza Research and Early-warning in cooperation with Chinese researchers. Much of his work has been in cooperation with scientists from other APEC member economies during the last 15 years – as he also completed a complex investigation of highly pathogenic avian influenza outbreaks for control, in cooperation with researchers from China, Japan and Korea. Dr Sharshov has over 83 peer-reviewed publications with co-authors from Australia, Canada, China, Korea, Japan, Thailand, Viet Nam and the United States.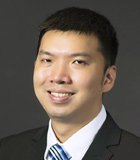 Singapore
| | |
| --- | --- |
| Nominee: | Dr Joe Poh Sheng Yeong |
| Affiliation and title: | Group Leader, Institute of Molecular and Cell Biology, Agency for Science, Technology and Research (A*STAR) |
| Field of Research: | Immunology, pathology, cancer |
Dr Yeong's research focus is to further understand the resistance of cancer immunotherapy. As the sole committee member from APEC to join the top 10 world experts in immunopathology committee of the Society of Immunotherapy for Cancer (SITC), he is considered a pioneer for automation of multiplex immunohistochemistry/immunofluorescence (mIHC/IF) and other spatial technologies. Dr Yeon's contribution to the APEC community lies in his work to overcome technical barriers of current mIHC/IF staining and imaging challenges in order to eliminate the need for pre-requisite expertise and high-end machines – therefore increasing accessibility of clinical labs to this tech for precision oncology. He has published over 65 peer-reviewed papers, 19 of which were created with other APEC authors. Much of his work has been completed in partnership with scientists across a span of several APEC economies including Australia, China, and Malaysia.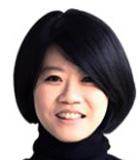 Chinese Taipei
| | |
| --- | --- |
| Nominee: | Dr Ya Ju Juang |
| Affiliation and title: | Researcher, Division of Water Research Technology, Material and Chemical Research Laboratory/Industrial Technology Research Institute |
| Field of Research: | Water treatment, electrochemistry in water treatment practices, advanced oxidation processes (AOPs) for water treatment, catalyst technology – development of catalysts and catalytic electrode/photo-electrode |
Dr Juang has more than a decade of experience in environmental engineering and management. She is the co-founder of EleClean Co., a green disinfectant brand. The company's products have been identified by the World Health Organization as 'global innovation COVID-19' disinfection products. Her company expands into Malaysia, Turkey and Thailand. However, her innovation in the sustainable space continues with Qwater – a small scale water purification module developed with ITRI's research and development team. She has published in over 12 peer reviewed journal articles and continues to concentrate her work towards practical innovations that will contribute to a more sustainable future.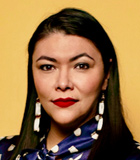 The United States
| | |
| --- | --- |
| Nominee: | Dr Desi Small-Rodriguez |
| Affiliation and title: | Assistant Professor, University of California, Los Angeles |
| Field of Research: | Indigenous science, technology, and society |
Dr Small-Rodriguez has dedicated her career to indigenous knowledge and she strongly believes that indigenous knowledge systems are diverse, complex, and have implications for all of society. Her work aims to reclaim and rebuild indigenous data compilation, namely population statistics, health, and economic data. Dr Small-Rodriguez has dedicated her professional career to growing scientific research partnerships focused on data sovereignty and governance with both indigenous and non-indigenous scholars from other APEC member economies including Australia, Canada, Mexico and New Zealand, to address the core social and economic determinants of inequality for Indigenous Peoples. Eight of her nine peer-reviewed publications have been published in collaboration with other APEC authors – and she continues to impact the scientific community with her work.