Last page update:
THE 2020 ASPIRE NOMINEES
The APEC Science Prize for Innovation, Research, and Education ("ASPIRE") is an annual award sponsored by Wiley and Elsevier that recognizes young scientists who have demonstrated a commitment to excellence in scientific research and collaboration with scientists in the region. This year, ASPIRE received 12 nominees contributing to the ASPIRE theme of biodiversity for a prosperous economy.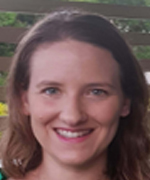 Australia
| | |
| --- | --- |
| Nominee: | Dr Amelia Wenger |
| Affiliation and title: | Research Fellow, School of Earth and Environmental Sciences, University of Queensland, Queensland, Australia / Associate Conservation Scientist Wildlife Conservation Society, Global Marine Program, Bronx, New York, USA |
| Field of Research: | Marine conservation science |
Dr Wenger is a marine conservation scientist focusing her research on interdisciplinary collaboration with academics and practitioners to produce the knowledge and tools that communities, conservation organizations and governments need to balance biodiversity conservation and economic goals. Her research has led to discover the world's first evidence-based management guidelines for protecting coastal fisheries from dredging activities, adopted by the Western Australian government. Dr Wenger has published in 41 peer reviewed journal articles.
Canada
| | |
| --- | --- |
| Nominee: | Dr Stephanie J. Green |
| Affiliation and title: | Assistant Professor, Department of Biological Sciences, University of Alberta |
| Field of Research: | Ocean biodiversity conservation and sustainability |
Dr Green develops science based tools to inform management decisions about ocean spaces, to benefit both biodiversity and the people who rely on ocean resources. Her work has been applied in collaboration with scientists and natural resource managers across APEC member economies to create novel computer models to predict when and where ocean fish stocks will be impacted by ocean climate change. Dr Green has published in over 40 peer reviewed publications.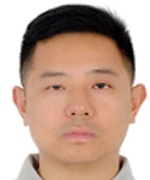 China
| | |
| --- | --- |
| Nominee: | Dr Huai Chen |
| Affiliation and title: | Chengdu Institute of Biology, Chinese Academy of Sciences |
| Field of Research: | Wetland Biodiversity and Ecosystem services |
Dr Chen specializes in wetland biodiversity and ecosystem services. His findings lead to a better understanding of wetlands including protecting, developing new generation models for methane emissions, and enhancing assessment of carbon storage and ecological value. His work has been published in over 100 peer reviewed journal articles.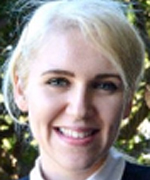 Hong Kong, China
| | |
| --- | --- |
| Nominee: | Dr Louise Ashton |
| Affiliation and title: | The University of Hong Kong |
| Field of Research: | Ecology and Conservation |
Dr Ashton's work focuses on how biodiversity responds to human impacts such as climate change, logging and conversion to oil palm by using diverse tropical insects as study tools. Working extensively in Malaysian rainforests, her work emphasizes the key roles that insects and plants play in maintaining stable tropical forest ecosystems. Publishing in 28 peer reviewed journals, Dr Ashton's work demonstrates how vital it is to maintain biodiversity for ecosystem resilience.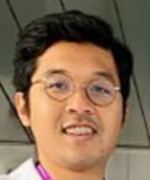 Indonesia
| | |
| --- | --- |
| Nominee: | Alexander P Nugraha, DDS., M.Sc |
| Affiliation and title | Academic Staff, Faculty of Dental Medicine, Universitas Airlangga |
| Field of Research: | Orofacial Derived Mesenchymal Stem Cells, Bone, Immunology, Orthodontics, HIV/AIDS |
Dr Nugraha researches solutions in oral and dental stem cells to help health systems better understand a range of therapeutic applications for APEC economies. His work is advancing the establishment of a stem cell bank for teeth in Indonesia and he has published in over 30 peer reviewed journals.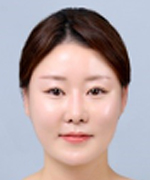 Korea
| | |
| --- | --- |
| Nominee: | Dr Bo Yun Kim |
| Affiliation and title: | Researcher, National Institute of Biological Resources, Korea |
| Field of Research: | Plant Taxonomy |
Dr Kim is a researcher focused on conservation and sustainable use of plant biodiversity using molecular technologies of DNA barcoding and molecular markers. Through close collaboration with APEC economies, she has co-authored in 14 peer reviewed journals to contribute to identifying and conserving genetic diversity of vascular plants.
Malaysia
| | |
| --- | --- |
| Nominee: | Dr Pau-Loke SHOW |
| Affiliation and title: | Associate Professor, Department of Chemical and Environmental Engineering, Faculty of Engineering, The University of Nottingham, Malaysia |
| Field of Research: | Bioprocessing from Upstream to Downstream; Separation and Purification Technology; Algae Biorefinery Engineering |
Dr Pau Loke SHOW is a professional engineer, developing his work in the area of bioprocessing and material characterization. He is the inventor of a new and novel bioproduct recovery system, Liquid-Biphasic-Flotation (LBF). LBF can recover nearly 100 percent of desired bioproducts efficiently and cost effectively, providing benefits to agriculture and industrial downstream processing of biomolecules. He has published in over 200 peer reviewed journal articles.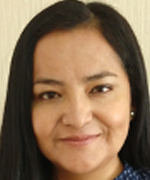 Peru
| | |
| --- | --- |
| Nominee: | Dr Mabel Alvarado |
| Affiliation and title: | Universidad Nacional Mayor de San Marcos (San Marcos University) |
| Field of Research: | Entomology |
Dr Alvarado studies the biodiversity and systematics of parasitoid wasps, particularly of the hyperdiverse family, Ichneumonidae, commonly known as Darwin wasps. Her work promotes better understanding of these wasps' contribution to maintaining healthy natural ecosystems. Her work has described 115 species new to science, including two species named after her. She has published in over 25 peer reviewed journal articles.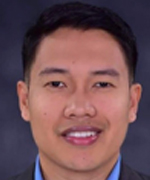 The Philippines
| | |
| --- | --- |
| Nominee: | Dr Melbourne Talactac |
| Affiliation and title: | Professor, College of Veterinary Medicine & Biomedical Sciences , Cavite State University |
| Field of Research: | Virology and Immunology, Tick-borne Viruses |
Dr Talactac researches influenza vaccines and antiviral materials from diverse resources. As a veterinary researcher, he has published in over 30 peer reviewed journal articles. Dr Talactac's scientific and technical contributions seek to identify potential antiviral agents through testing of herbal medicines or natural substances that are traditionally used to prevent viral infections.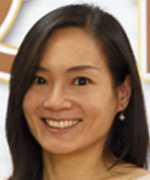 Chinese Taipei
| | |
| --- | --- |
| Nominee: | Dr Chia-Ying Ko |
| Affiliation and title: | Assistant Professor, Institute of Fisheries Science, National Taiwan University |
| Field of Research: | Global Change Biology, Big Data & Long-Term Data Analysis, Interdisciplinary & Transdisciplinary Sciences, Ecological Modeling, Biogeography, Macroecology, Ecosystem Dynamics & Service, Biostatistics, Geographic Information System (GIS) |
Dr Ko's research is dedicated to the study of impacts of climate change on biodiversity. Her work proposes strategies and management to achieve biodiversity conservation and economic development. Dr Ko has also led teams to creating ocean litter solutions, made path-defining contributions toward identifying answers to species functional roles in ecosystems, and has published in 33 peer reviewed publications.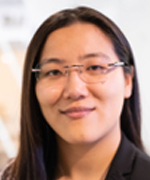 United States
| | |
| --- | --- |
| Nominee: | Dr Susan Tsang |
| Affiliation and title: | American Museum of Natural History and Biodiversitas Global LLC |
| Field of Research: | Ecology, evolution, and conservation of wildlife focusing on Southeast Asia |
A global expert on bats and international wildlife trafficking, Dr Tsang's research is highly relevant to the current COVID-19 pandemic, garnering attention from conservation biologists and disease ecologists. Publishing in 12 peer reviewed articles, her recent collaborations with additional APEC members (Thailand, Malaysia, Singapore, Viet Nam) have led to novel discoveries and descriptions of species new to science.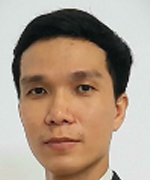 Viet Nam
| | |
| --- | --- |
| Nominee: | Dr VONG Binh Long |
| Affiliation and title: | School of Biomedical Engineering, International University, Vietnam National University, Ho Chi Minh |
| Field of Research: | Biomedical sciences, nanobiotechnology, nanomedicine |
Dr Vong's work addresses innovative research in modern medicines such as nanomedicine for preventing and treating many diseases including colon cancer, cardiovascular diseases, and neurodegenerative disorders. Recently, he has focused on the combination of Vietnamese traditional medicine and nanotechnology to develop new drugs for diabetes and liver cancer. He has published in nearly 20 peer reviewed journal articles.