Last page update: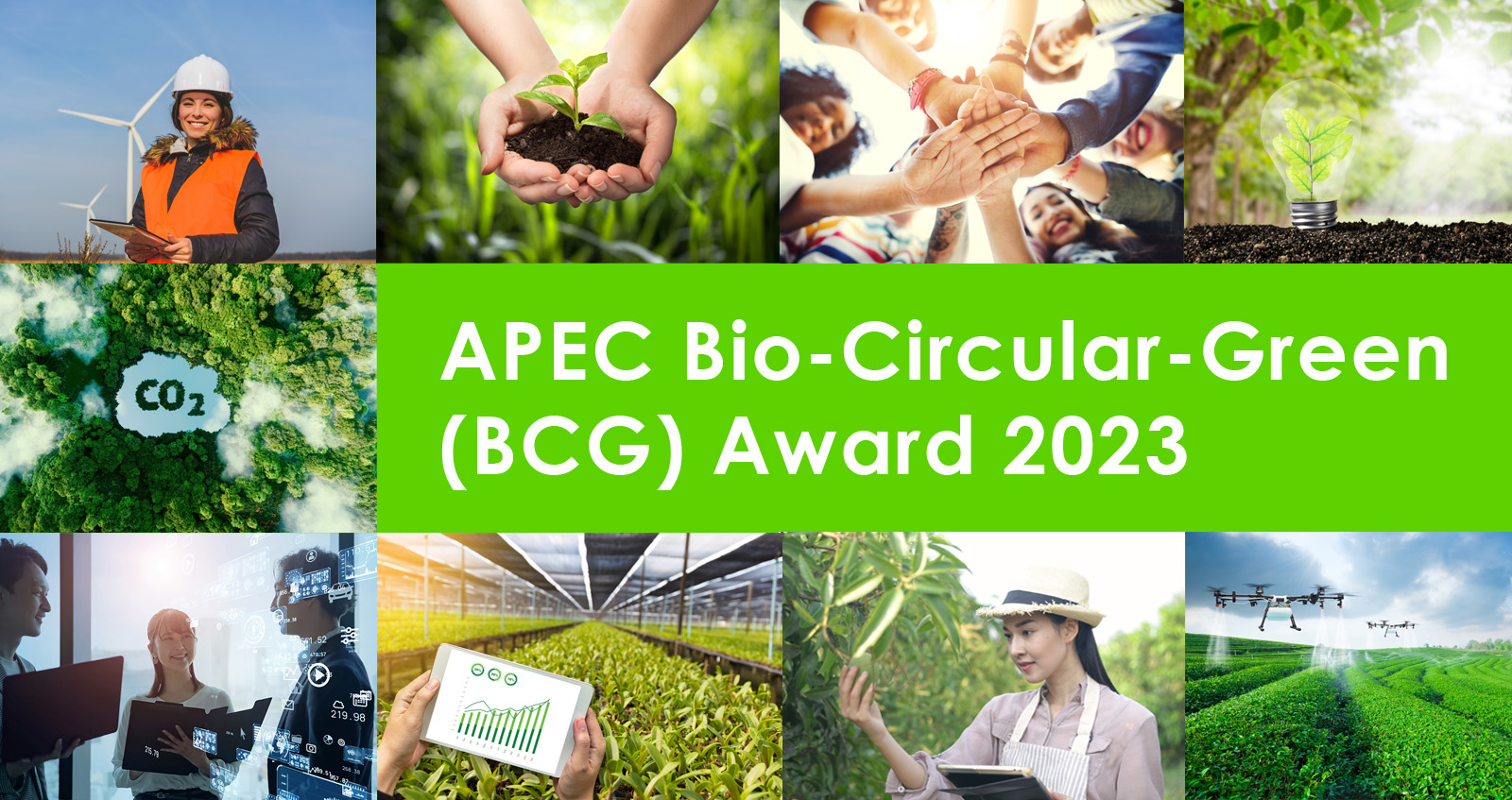 ANNOUNCING THE WINNERS OF THE 2023 APEC BIO-CIRCULAR-GREEN (BCG) AWARD
APEC is pleased to announce the six winners of the inaugural BCG Award.
The APEC BCG Award recognizes distinguished individuals across three award categories of women, youth and micro, small and medium enterprises (MSMEs) that have concretely implemented replicable BCG economy approaches to advance sustainable and inclusive growth across the APEC region.
The following award winners were officially announced at the 34th APEC Ministerial Meeting on 14 November 2023 in San Francisco, USA:
---
WOMEN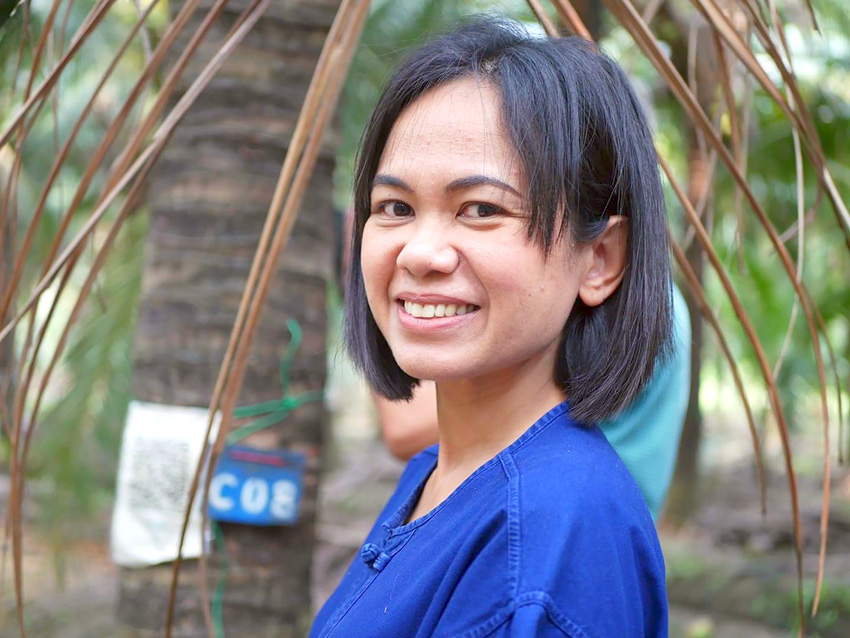 Nuanla-or Dherdkiattikun, Owner, Aromatic Farm Ltd
Founded in 2017 by Nuala-or Dherdkiattikun, Aromatic Farm sets itself apart through its commitment to practicing regenerative and smart farming techniques, adopting sustainable/value waste management, utilizing clean and green energy, and leveraging technologies and innovations to ensure the most efficient use of natural resources, quality control and product traceability in its harvesting of aromatic coconuts. Its product is also the first to receive the Geographical Indication (GI) status, which gives consumers a guarantee of authenticity, quality and distinctiveness linked to its origin.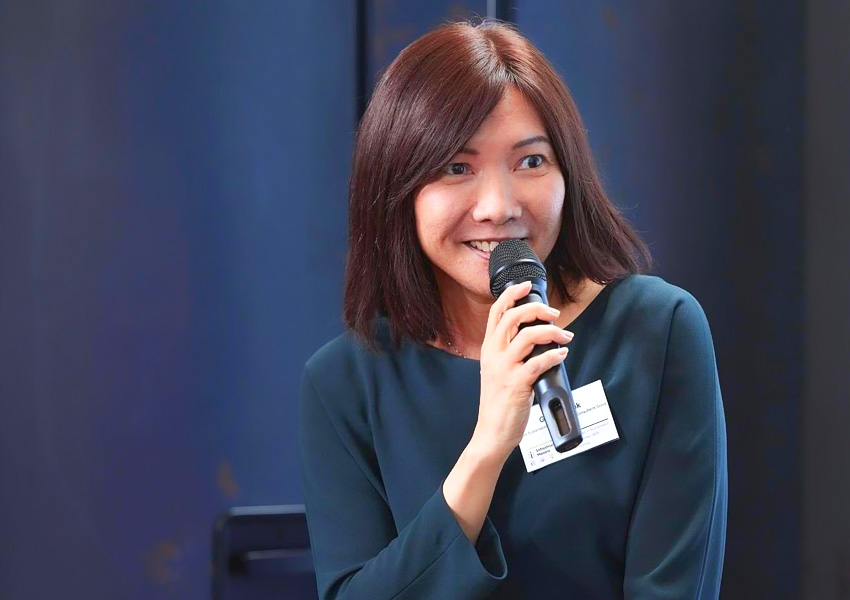 Grace Kwok, Chairman and Executive Director, Allied Environmental Consultants Ltd
Established by Grace Kwok in 1994, Allied Sustainability and Environmental Consultants Group Limited (AEC Group) is a pioneering sustainability and environmental consulting firm that focuses its efforts on accelerating the net zero transition and enhancing climate resilience of businesses by providing climate risk assessments alongside technical partners for climate modelling. AEC Group is actively driving sustainable transformation of the economy through their business model and the various roles taken up in trade associations and professional bodies.
YOUTH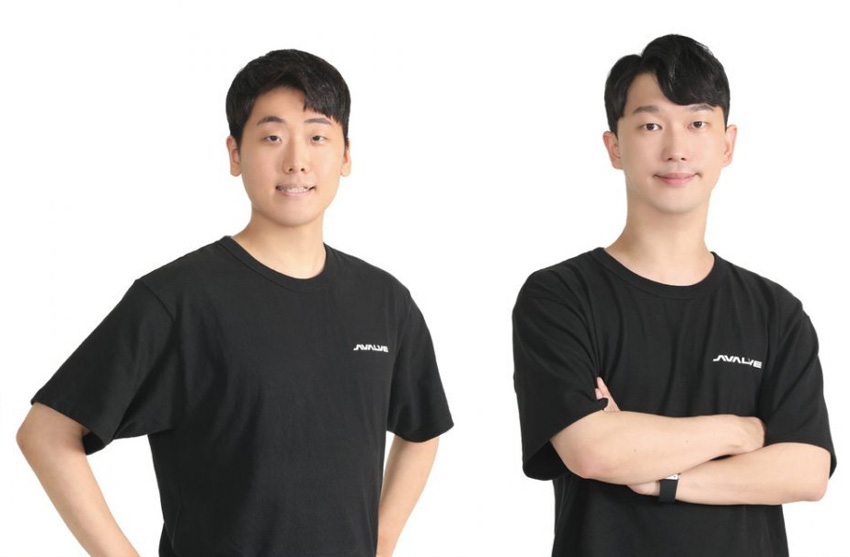 Kyutae Park and Wonjoon Lee, Co-founders, AVALVE
Established in 2019 by Kyutae Park and Wonjoon Lee, AVALVE's smart farming solutions integrate artificial intelligence (Al) and advanced technologies into agriculture, allowing farmers to optimize production, improve resource management and reduce risks as well as waste. The system automatically checks and advises farmers on pests, harvest time, and weight of crops through a user-friendly dashboard system. AVALVE represents a replicable BCG business model as its approach can be adopted across the APEC region and beyond.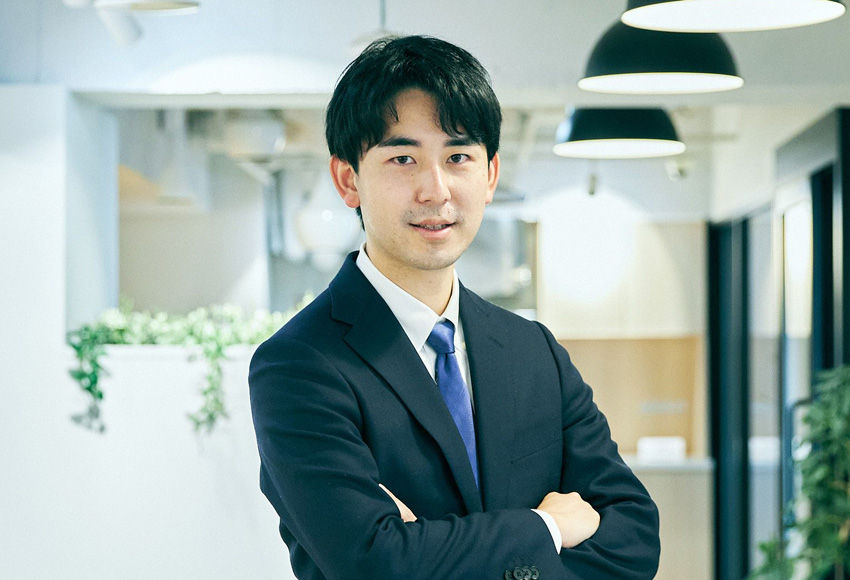 Shunsuke Tsuboi, President and CEO, Sagri Co. Ltd
Sagri provides three web application services, which provide precise and detailed analysis of farmland and soil by using satellite data and AI technologies. Its unique technology enables farmers to reduce the use of agricultural chemicals and maximize their efficient use of farmland. Sagri applies soil analysis techniques to assess the amount of greenhouse gas emissions reductions and absorption from agricultural lands, which leads to voluntary carbon credits for farmers.
MSMEs: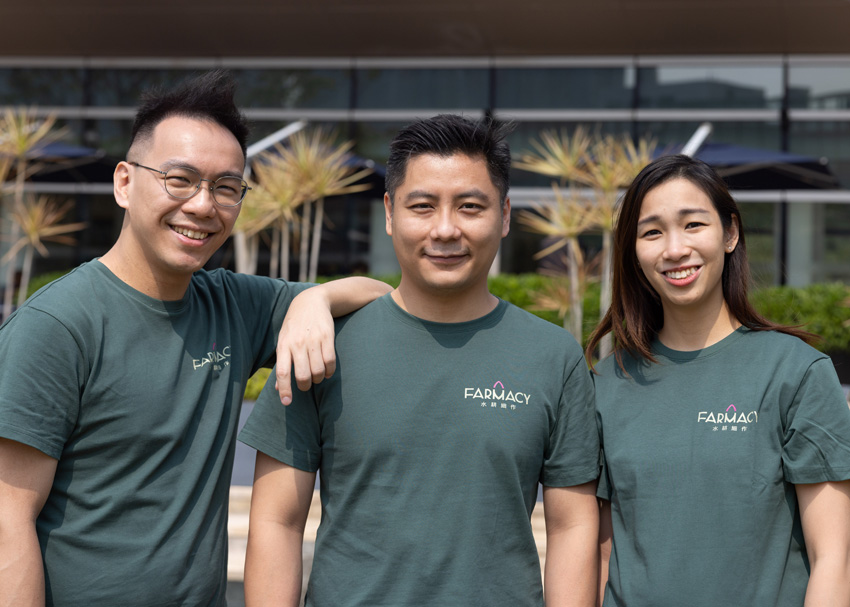 Raymond Mak, CEO and Co-founder, Farmacy HK Limited
Farmacy HK has one goal—to create a more sustainable and greener future, and it is made possible with their innovative Smart Mobile Farms, which grow safe and fresh produce right in the heart of the city. The Hong Kong, China (HKC) based start-up, has made their indoor hydroponic farms a regular fixture across top supermarkets, restaurants, and malls in HKC and Thailand. They're actively making a sustainable future more possible by placing farming systems in retail spaces and growing food to power people within the APEC region.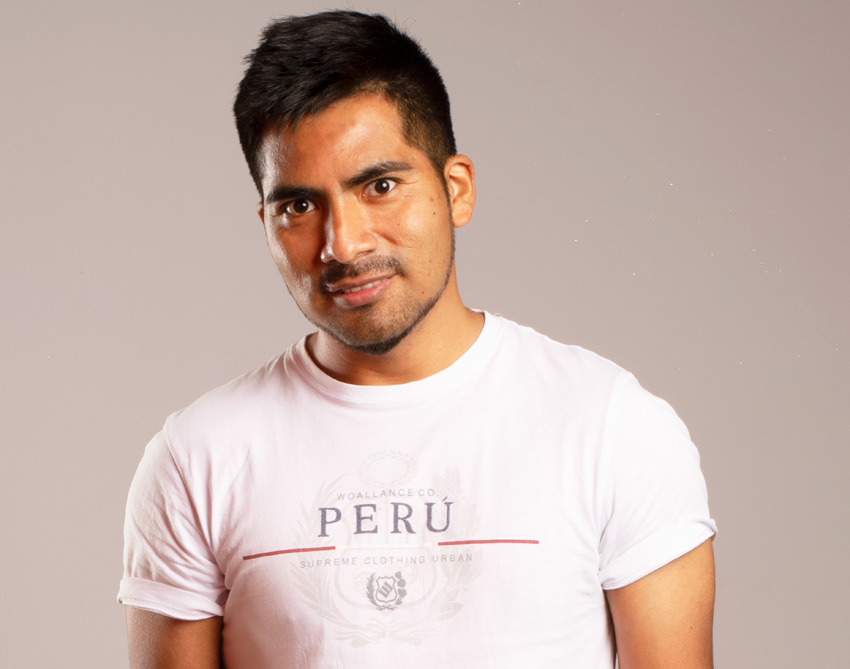 Hernán Asto, Founder and CEO, Grupo Alinti S.A.C.
Alinti is accelerating the transition to renewable energy, working to mitigate the major effects of climate change. Through eight years of research and design, Alinti has developed technology that allows rural communities to generate electricity without the use of batteries. Instead, Alinti products are powered through the photosynthesis of plants and the reaction of microorganisms in the soil. With Alinti's clean and affordable products, 2m2 of grass can generate up to 25-watt hours of energy that can be used to light up public spaces, charge electronic devices and power household lamps.
---
OVERVIEW
In November 2022, APEC Ministers launched the APEC BCG Award at the 33rd APEC Ministerial Meeting (AMM) held in Bangkok, Thailand.
In 2023, the APEC BCG Award was given to two winners for each award category. Each winner received a prize money of USD 5,000.
The award was co-proposed by Canada; China and Thailand, and co-sponsored by Hong Kong, China; New Zealand; Peru; and the United States. The prize money is currently funded by contributions from Canada; China; Hong Kong, China; and Thailand.
At the 34th APEC Ministerial Meeting on 14 November 2023 in San Francisco, USA, six winners of the BCG Award were announced.
---
Thank you to all APEC members who submitted nominations for the 2023 APEC BCG Award. Please note that nominations are now closed. Please watch this space for details on the 2024 APEC BCG Award process, which will be posted in the new year.
---