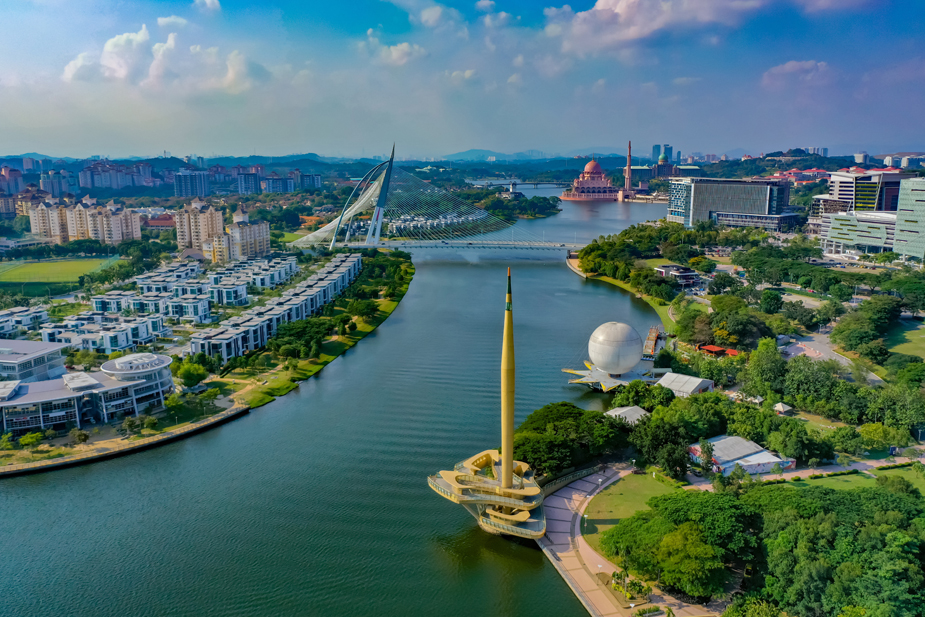 Towards Shared Prosperity: Malaysia Begins Host Year in Putrajaya
Putrajaya, Malaysia, 13 January 2020
Media registration is open for the First APEC Senior Officials' Meeting (SOM1) and related meetings in Putrajaya, Malaysia from 3 February to 22 February 2020.
Close to 1500 policymakers, business leaders and academics from 21 APEC member economies will gather in Malaysia's administrative capital to deliberate and advance a policy agenda for the region's most pressing issues in the digital era, including multilateralism, trade and investment, human capital development, and sustainability.
The dozens of fora will converge here, guided by the theme 'Optimising Human Potential towards a Future of Shared Prosperity', to focus on the year's priorities: improving the narrative of trade and investment; inclusive economic participation through the digital economy and technology; and driving innovative sustainability.
"Shared Prosperity is the idea that focuses on creating more inclusive, sustainable, innovative and secure trade and investment, as regional cooperation can be fruitful for narrowing inequalities within and among economies," said Hairil Yahri Yaacob, Chair of APEC 2020 Senior Officials.
Accounting for 60 percent of global GDP, APEC economies play a significant role in driving the world's economic growth. Established in 1989, APEC also marks the start of a new era in 2020 as the forum finalises a renewed vision for the coming decades.
"The last thirty years have shown that regional cooperation is essential in addressing common challenges. APEC is stronger when we support each other to rise above shared vulnerabilities," said Dr. Rebecca Fatima Sta Maria, Executive Director of the APEC Secretariat.
Media representatives can register for SOM1 and related meetings through this link, with registration closing on 31 January 2020. Further logistical information will be provided upon accreditation. All media representatives must be accredited and wear their identification badge at all times to gain access to the meeting venue, facilities and specified events open to media.
For more information, please contact Ms Norhayati Abd Manaf at +6012-3935075 and Ms Nurrul Aqilah at +6011 – 31215109, or e-mail [email protected].
# # #
For further details, please contact:
Dini Sari Djalal +65 9137 3886 at [email protected]
Michael Chapnick +65 9647 4847 at [email protected]
More on APEC meetings, events, projects and publications can be found on
www.apec.org
.
You can also follow APEC on
Twitter
and join us on
Facebook
,
LinkedIn

.