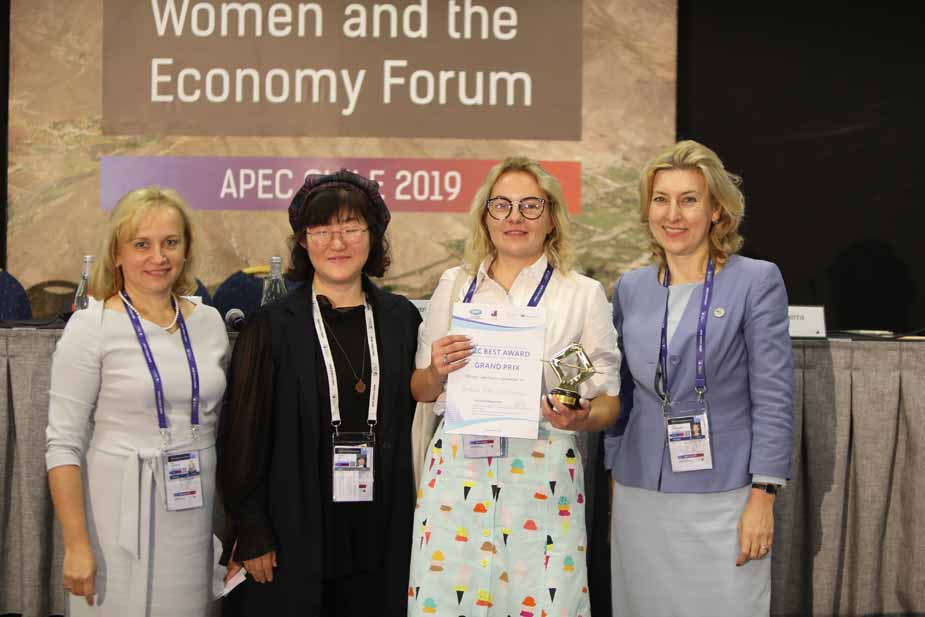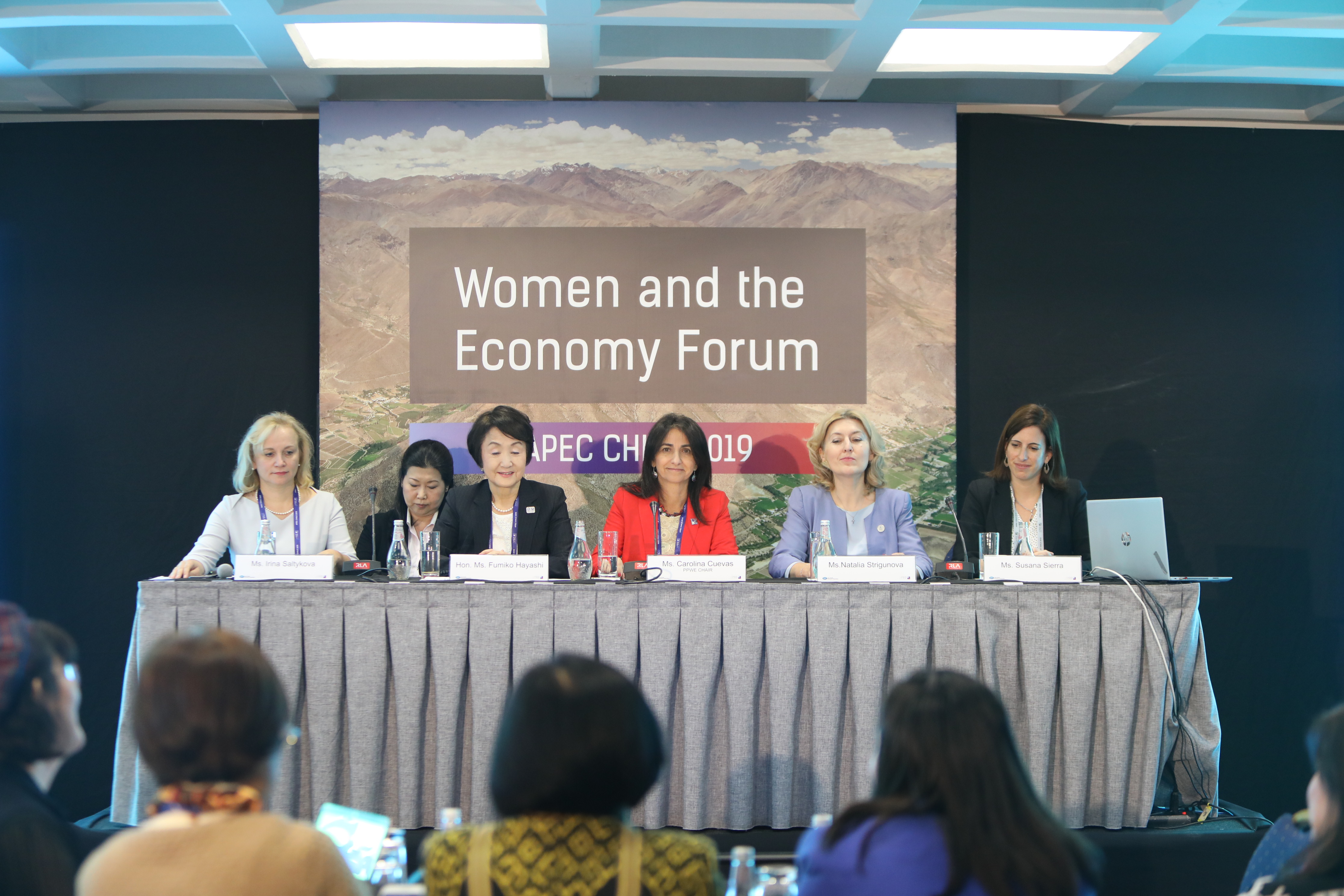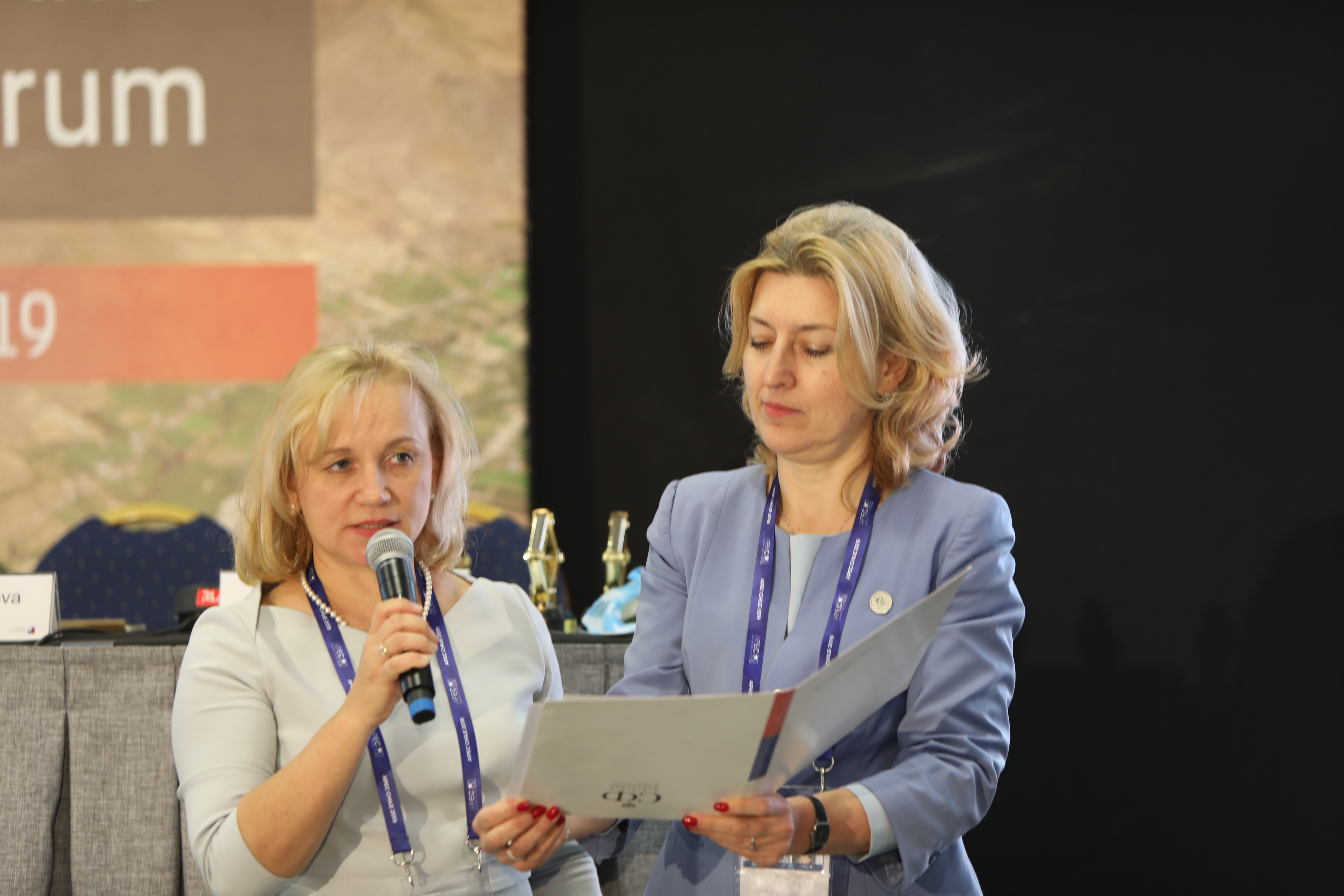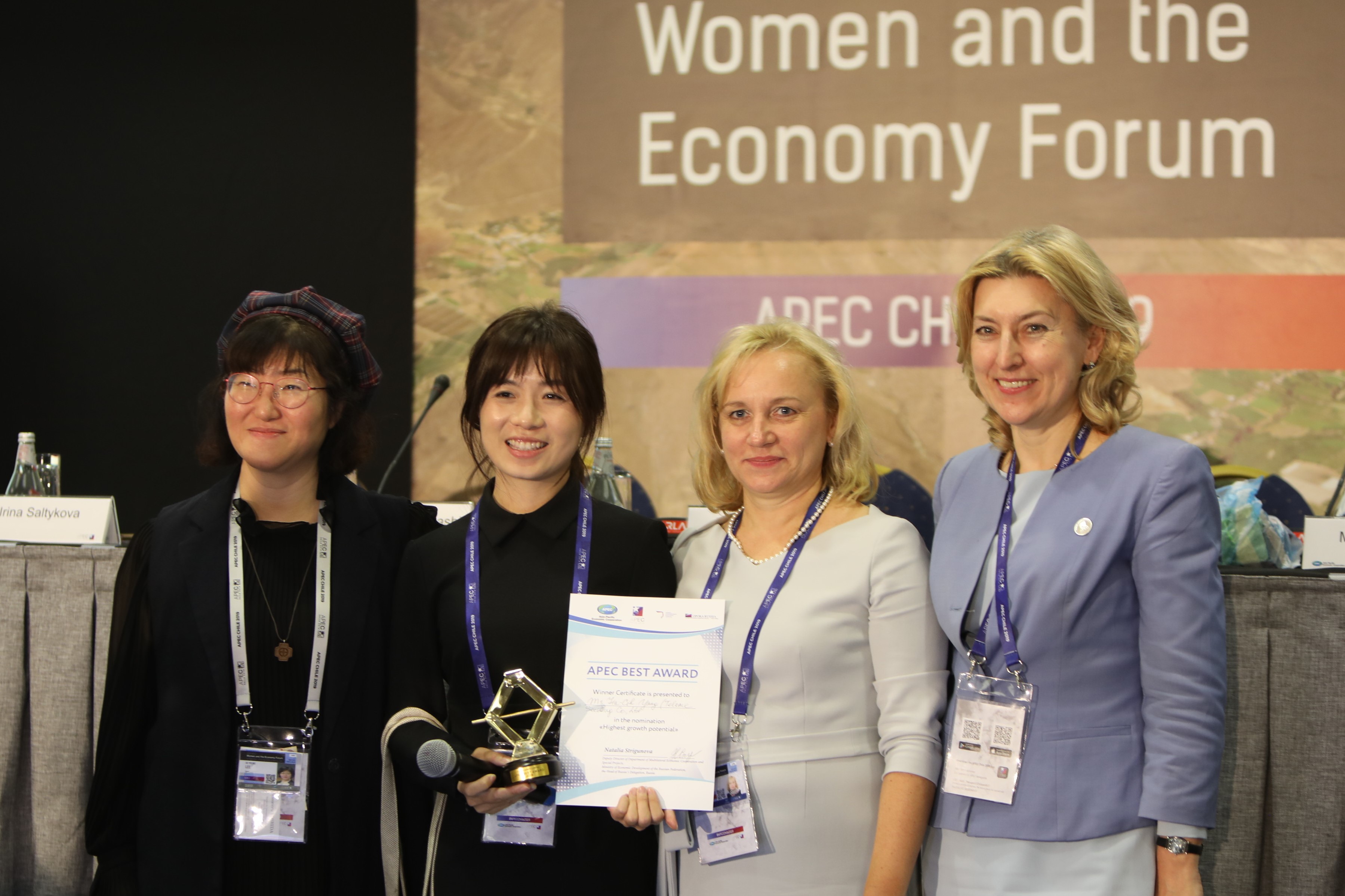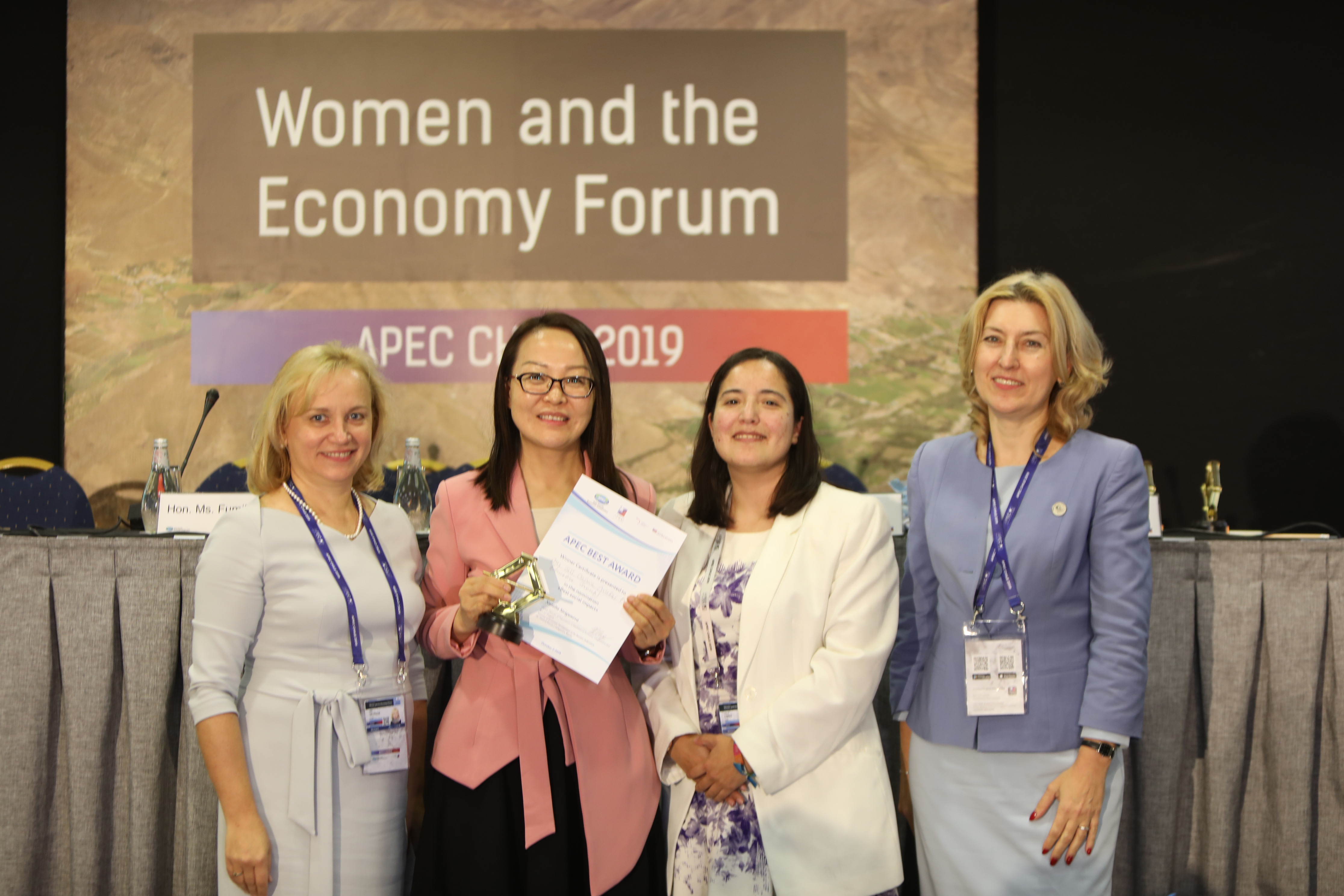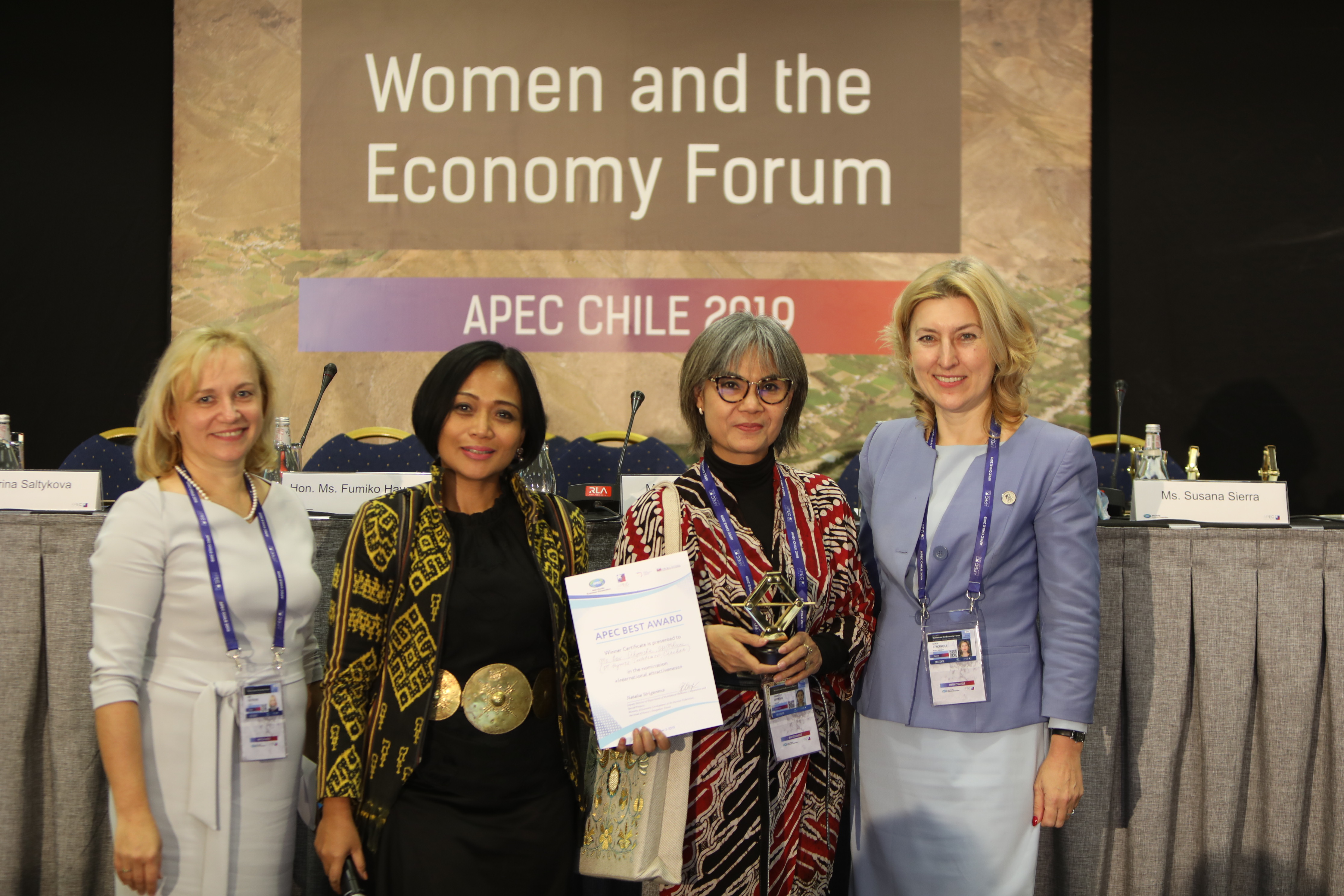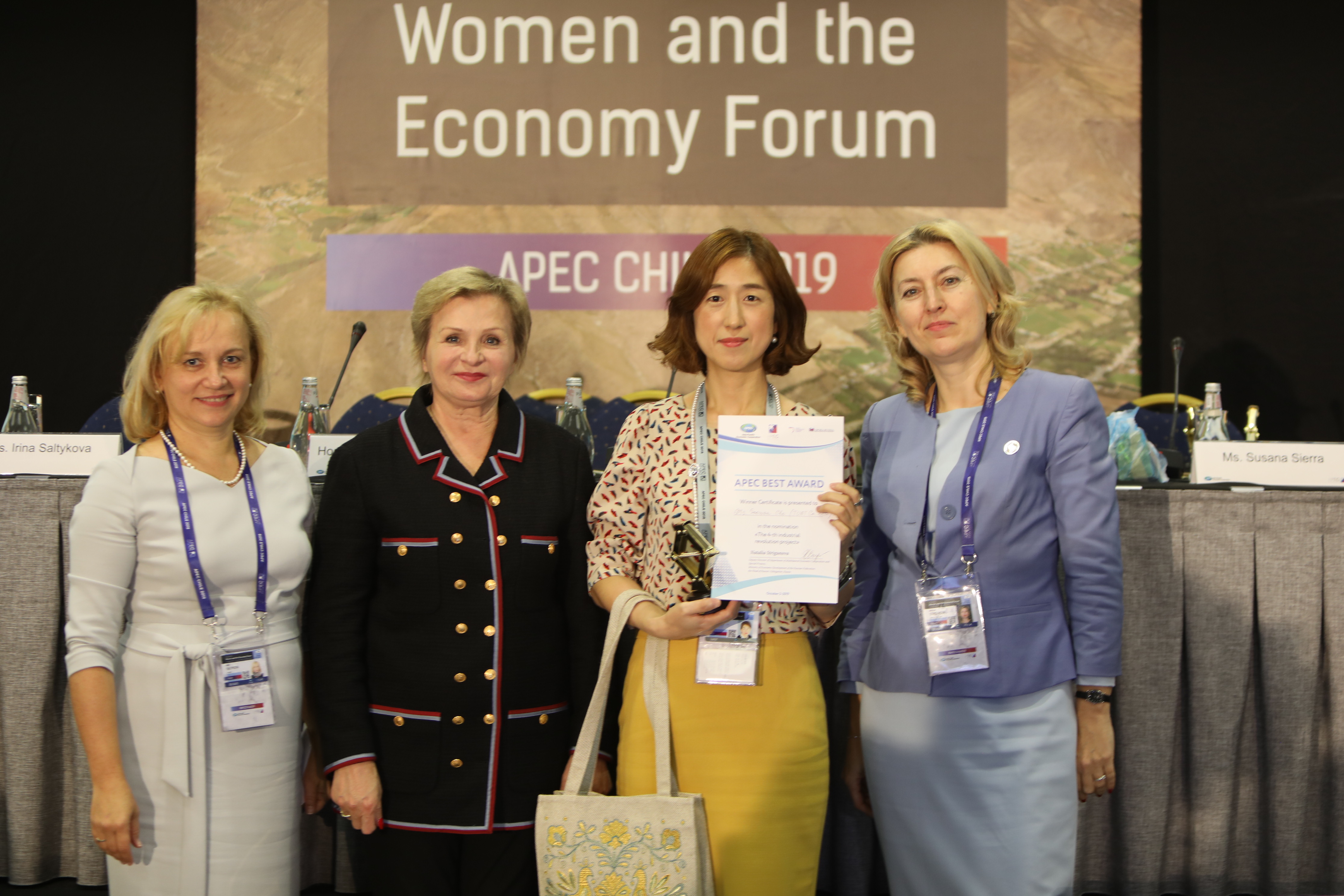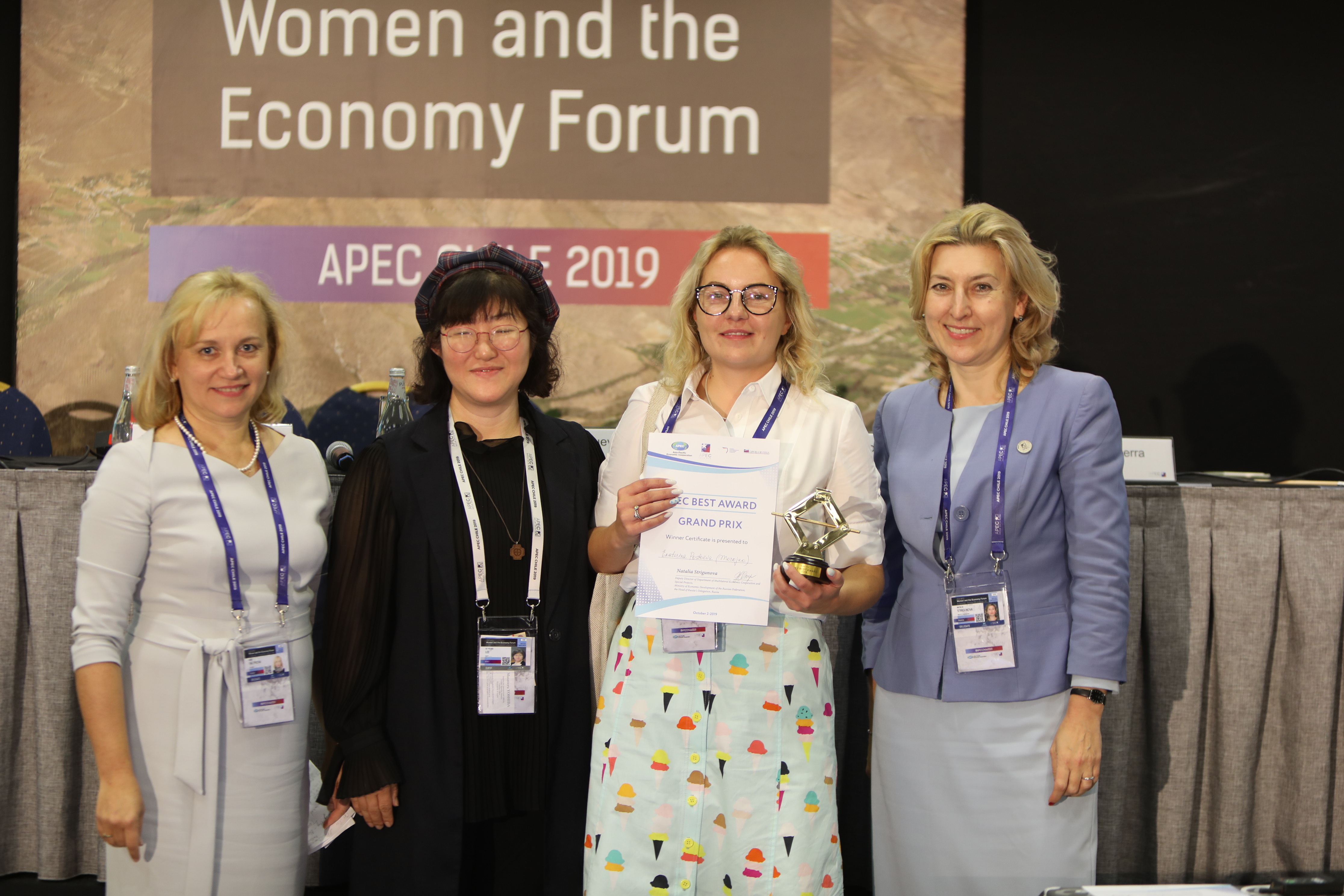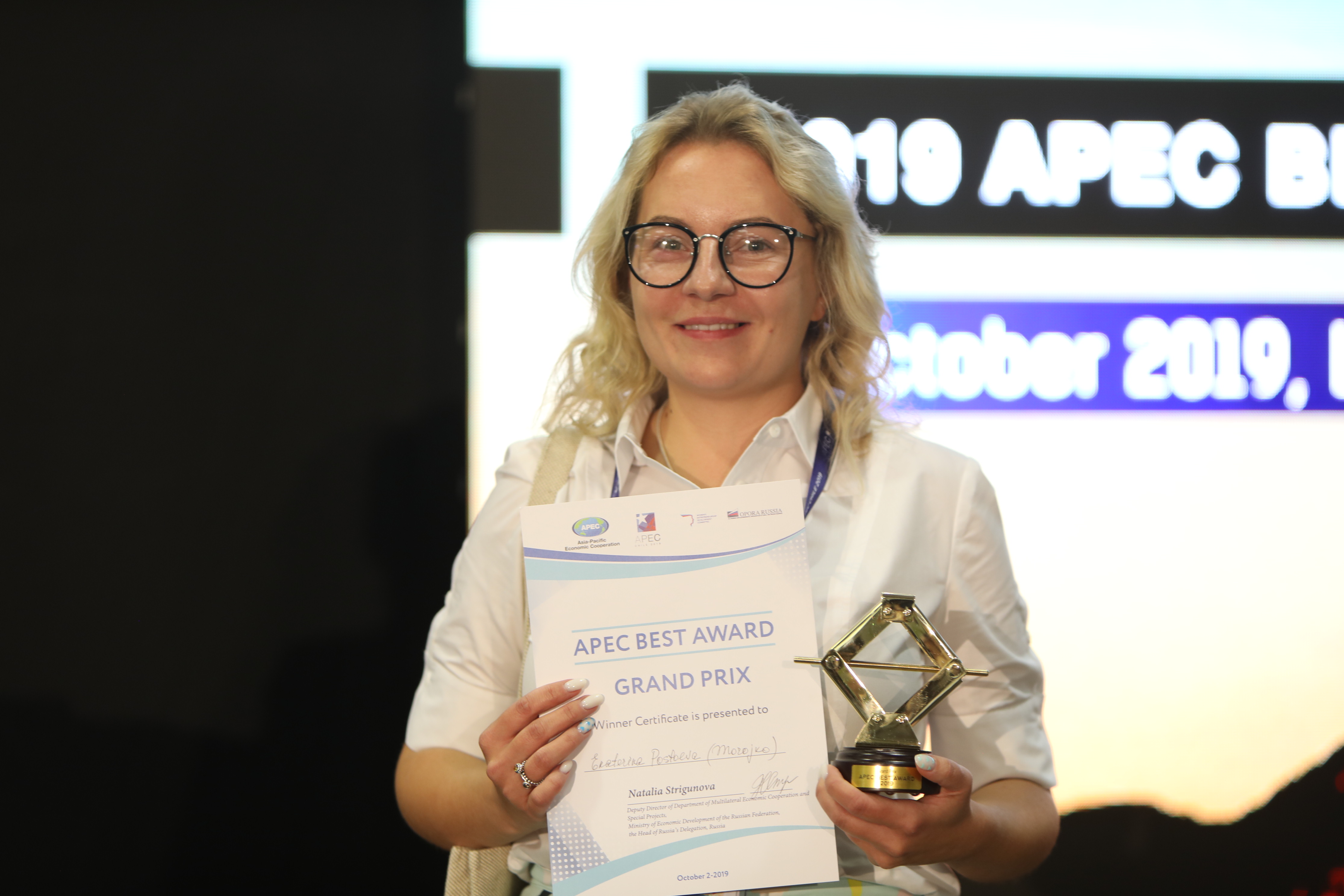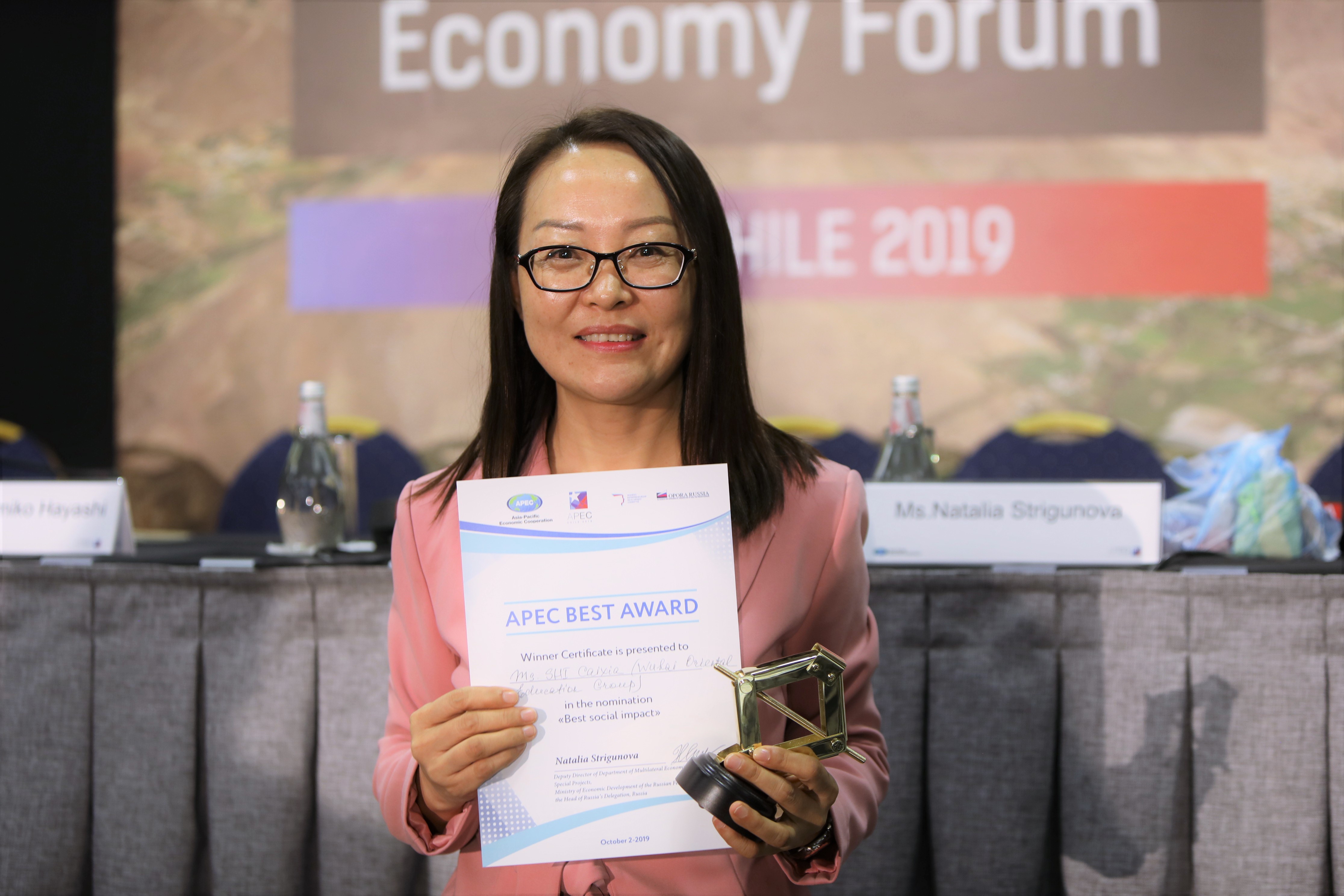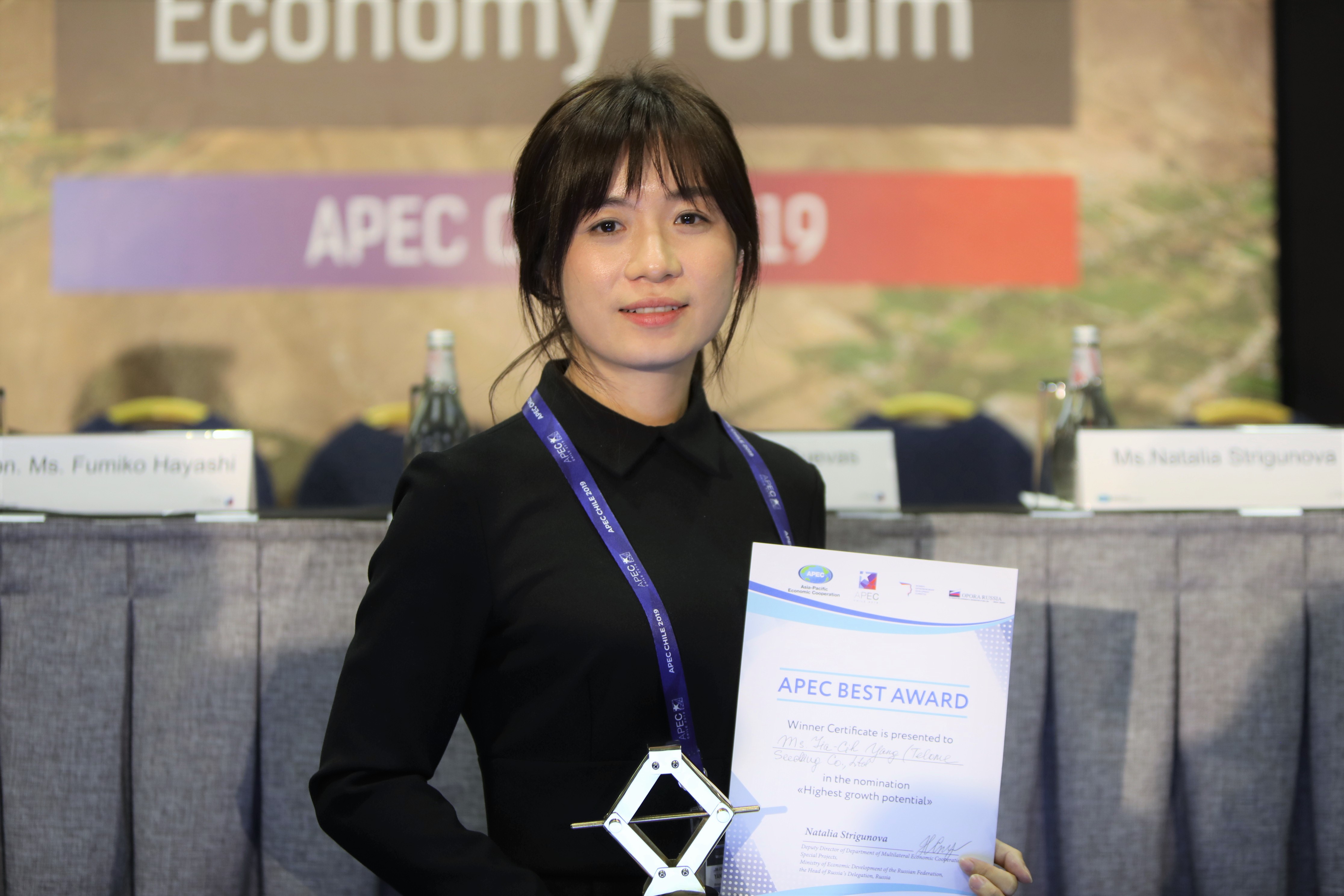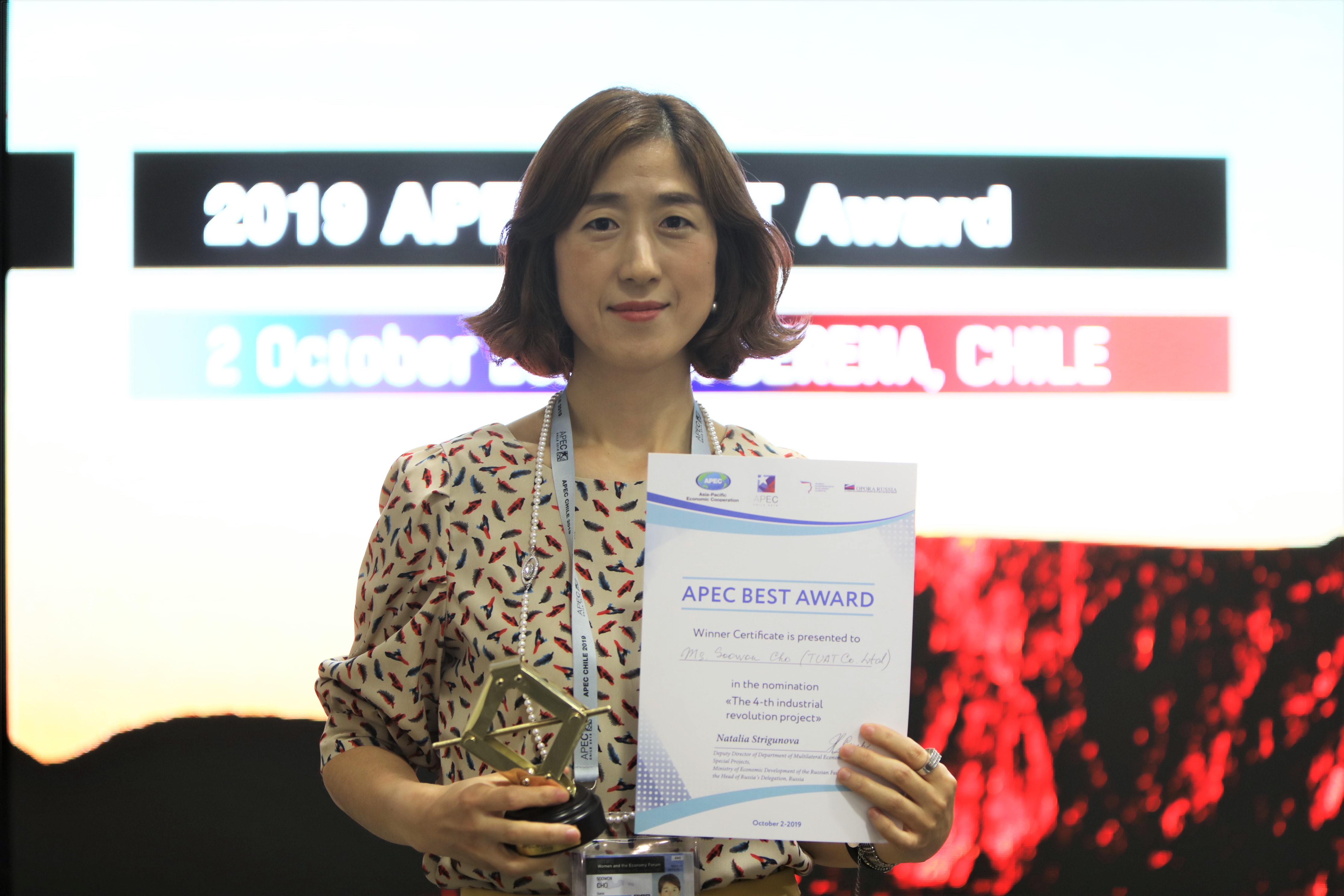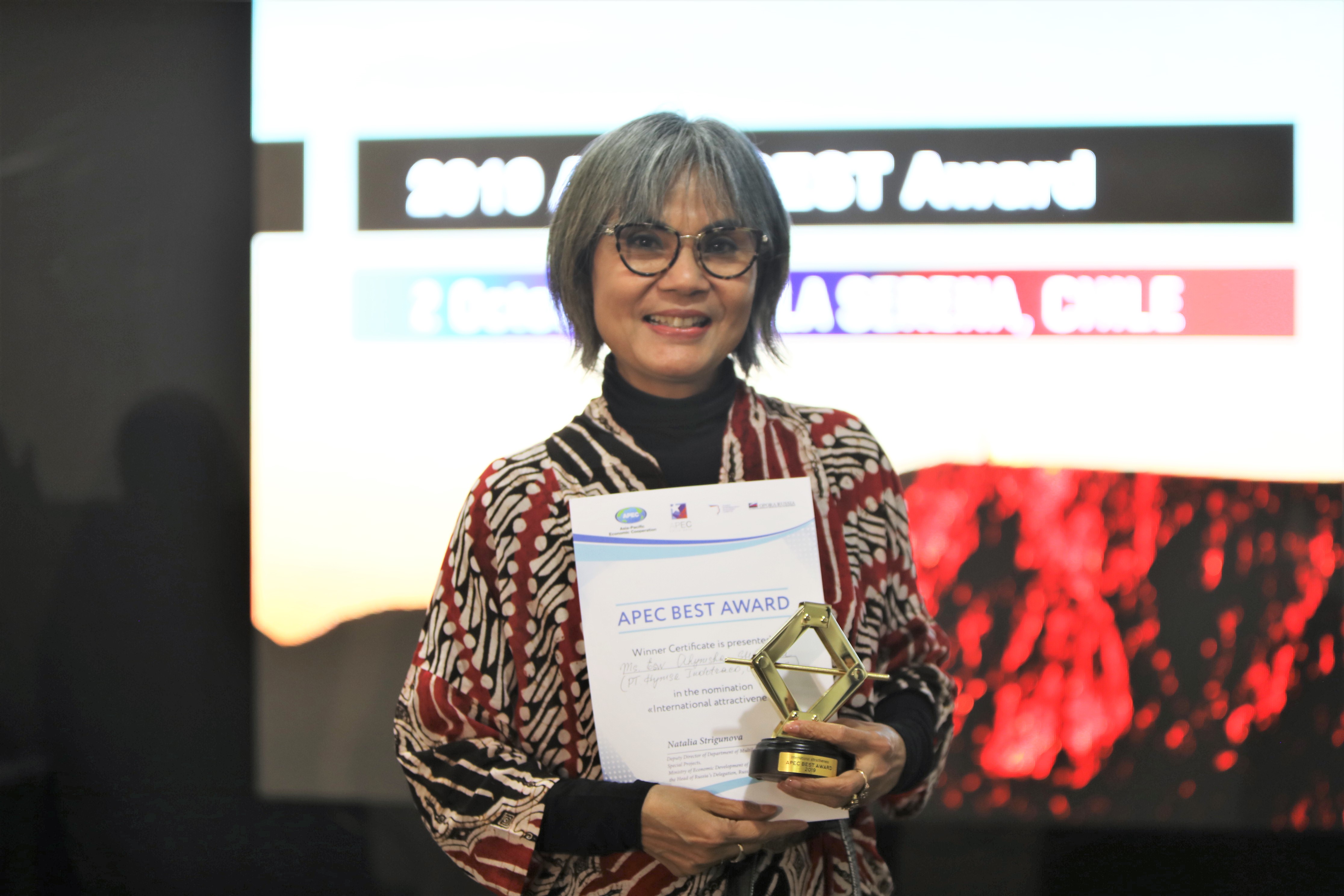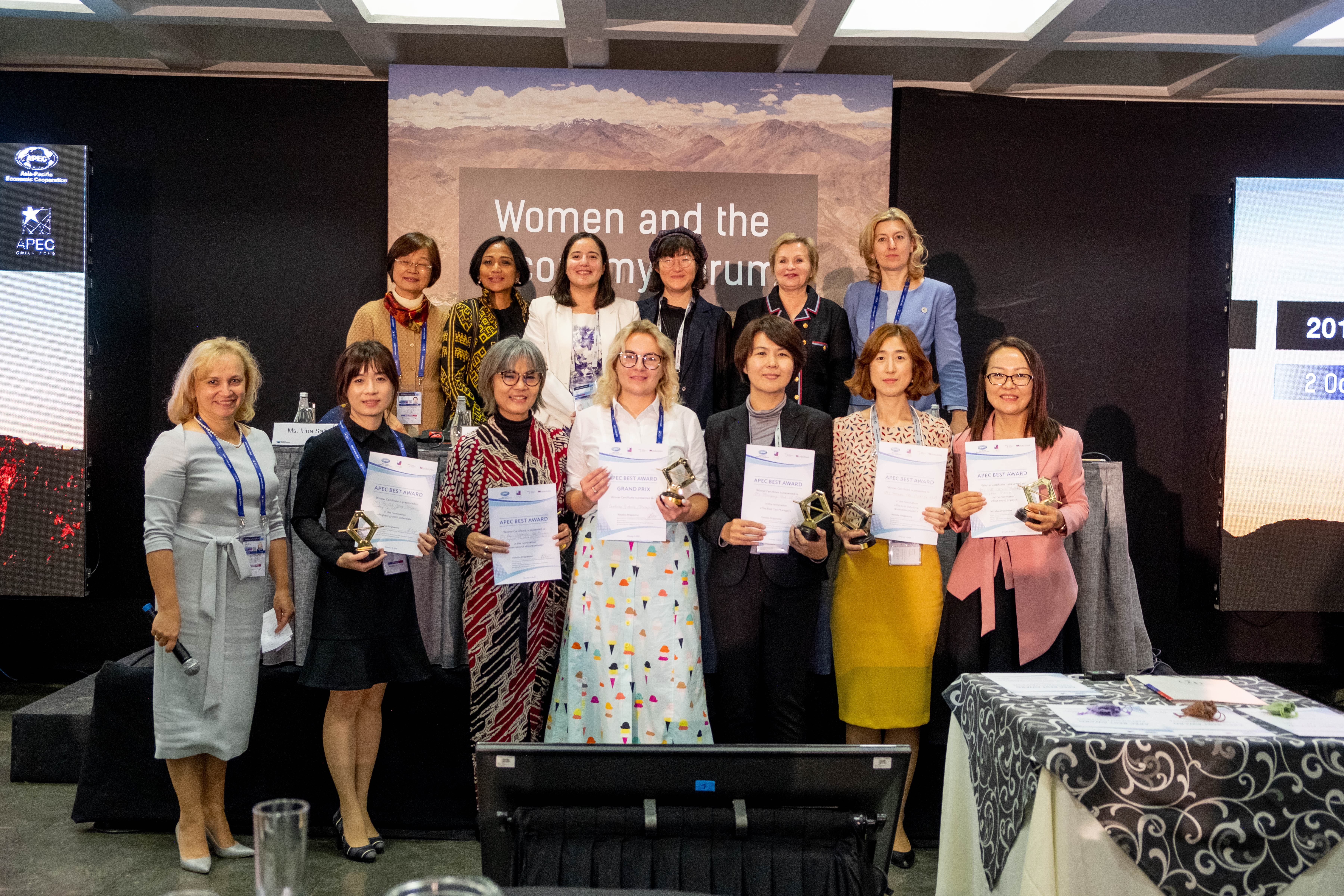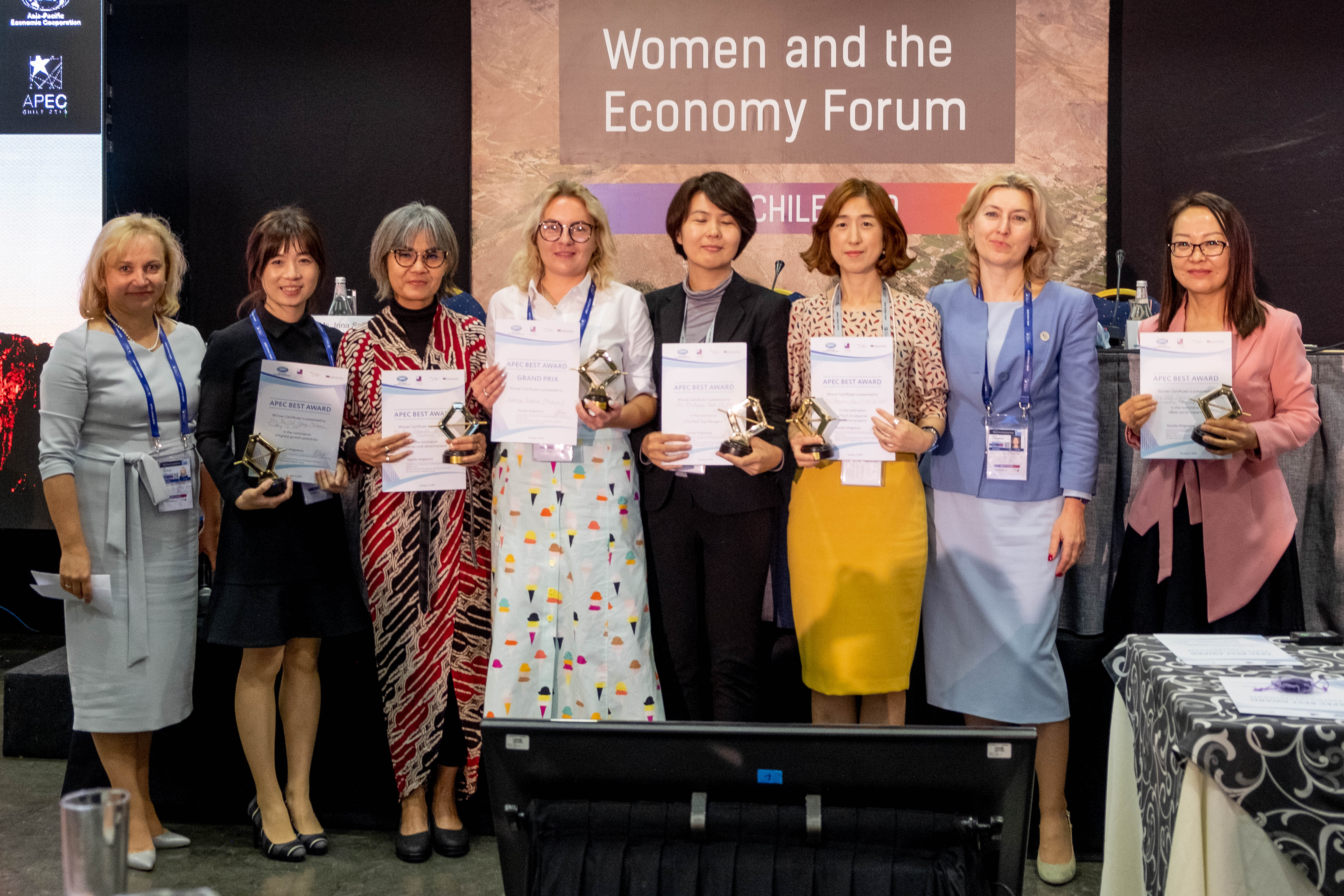 Women Entrepreneurs and Managers Win 2019 APEC BEST Award
La Serena, Chile, 04 October 2019
APEC officials announced this year's winners for the annual APEC Business Efficiency and Success Target Award, or BEST Award - a collection of women entrepreneurship best practices in the Asia-Pacific region.
The contest for the BEST Award was initiated and conducted by Russia in 2016 and boosts women's entrepreneurship and inclusive growth. Women-owned enterprises account for only 38 percent of formal-sector small businesses, even though they are the most effective drivers for economic growth in the APEC region.
The winners are a diverse group of effective entrepreneurs, innovators and managers. The 2019 gran prix winner Ekaterina Postoeva of Russia won the top prize for APEC BEST Award and Mingkyung Park of Korea won the new category of Best Top Manager.
"I am thankful to have received the award. It's a testament of great support for women entrepreneurs in the region," said Postoeva who owns premium ice-cream business, Morojko. "This will motivate me further to innovate and expand my business and inspire other women entrepreneurs to pursue their passion."
"Inclusive growth is the goal of the BEST Award. We are committed to supporting entrepreneurs, who bring jobs, income, ideas and optimism to our communities," said Carolina Cuevas, the Undersecretary of Chile's Ministry of Women and Gender Equity, and 2019 Chair of the Partnership.
There are several criteria for nominees, who are nominated by their respective APEC member economies. The host economy can nominate four firms and the rest of APEC economies can select two nominees, one for the BEST Award and another for the Top Manager competition – a new category. The women-nominees are required to have at least 50 percent ownership, must be operating for two to seven years and have 'broken even', to ensure that the candidates are comparable.
The business model must also be replicable and offer potential for growth, including in foreign markets, although the contest will help winners access global markets and investors.
"Women entrepreneurs can be incredibly resilient, but they can face overwhelming constraints when they are trying to expand," said Natalia Strigunova of Russian's Ministry of Economic Development. "Through this prize, APEC can introduce these entrepreneurs to a larger network."
The BEST Award includes seven categories, including the grand prix, highest growth potential, international attractiveness, best social impact, the 4th industrial revolution project, and two new important nominations. The categories for best family business support and the best top manager were launched this year.
Meet all the 2019 APEC BEST Award program winners.
# # #
For further details, please contact:
Dini Sari Djalal +65 9137 3886 at [email protected]
Michael Chapnick +65 9647 4847 at [email protected]
More on APEC meetings, events, projects and publications can be found on www.apec.org. You can also follow APEC on Twitter and join us on Facebook, LinkedIn.