Digital Transformation is Vital for Small Businesses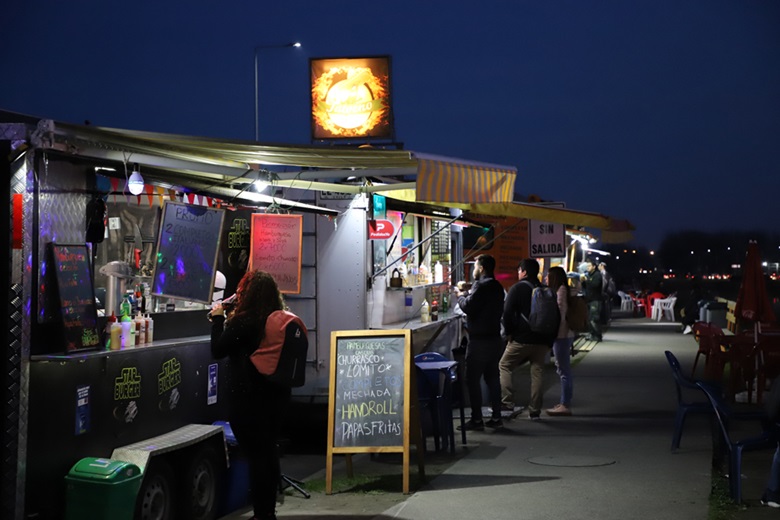 And why it is important for APEC and policymakers to pay attention
"These are the traditional faces of global trade," said Jake Colvin, pointing at a slide with the logos of large multinational companies on display. "Ten, twenty, thirty years ago, you were in the best position to go global if you were a large company and had a lot of resources and access to a lot of attorneys and advisors who could help you navigate regulations and issues that get more complicated as you go abroad."
The next slide had photos of women entrepreneurs who have introduced their small enterprises to a global market using online technologies.
"These are the new faces of global trade. They're startups and small businesses in developed and developing countries who are succeeding locally because they are global," he said. Colvin is the Executive Director of the Global Innovation Forum—a nonprofit, non-governmental forum based in Washington DC that connects with digital entrepreneurs worldwide, whom they profile, promote and connect to each other and to other sectors, such as the public sector.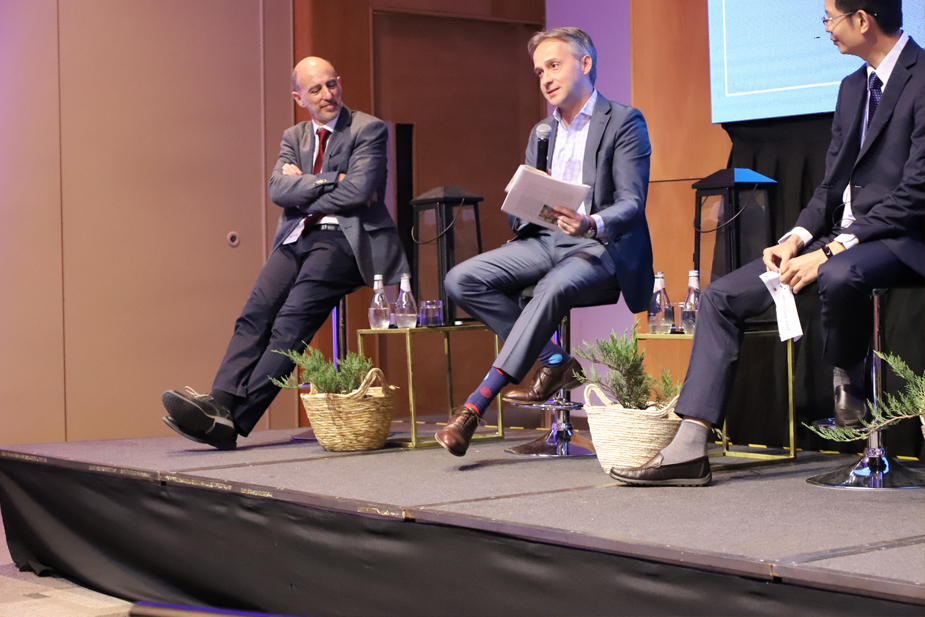 Jake Colvin of the Global Innovation Forum shows off his socks, bought from a Latin American small business via an online marketplace.
He spoke recently with public sector officials, as well as with entrepreneurs, and representatives from think tanks and civil society in an APEC-organized forum in Concepcion, Chile, aimed at promoting the use by small businesses of offline-to-online, or O2O, technology. Examples of such are payments or ecommerce platforms, cloud service providers or logistics services that allow offline businesses to thrive on the internet, and therefore beyond their borders.
According to Colvin, he and his organization have spoken with hundreds of entrepreneurs from all over the world. The biggest takeaway is that digitally enabled technologies "play an absolutely critical role in their ability to go global and to succeed as a business in the modern world."
Their latest report focuses on social media use, specifically by women from Chile, Mexico and Peru who run small businesses from Latin America. Their accounts showed how and why they use social media and other tools to power their business and tell of the challenges they face.
Their findings show that entrepreneurs and innovators utilize social networks in a surprising variety of ways, from increasing global visibility to improving their recruitment process, conducting research to engaging in social commerce. Tools like Facebook, Pinterest and Instagram are vital to operations even when a company is mostly engaged in local markets, or just starting to think about how they go global. It is also through online platforms that small firms engage in programs to advance the social good, such as charity drives.
Often the platforms themselves—large multinational companies in their own right—offer assistance and training to these small firms to teach them how to better use tools they already use.
But ultimately it is the public policies that will truly enable small businesses to use technologies to their full potential—a fact not lost upon officials in the APEC region.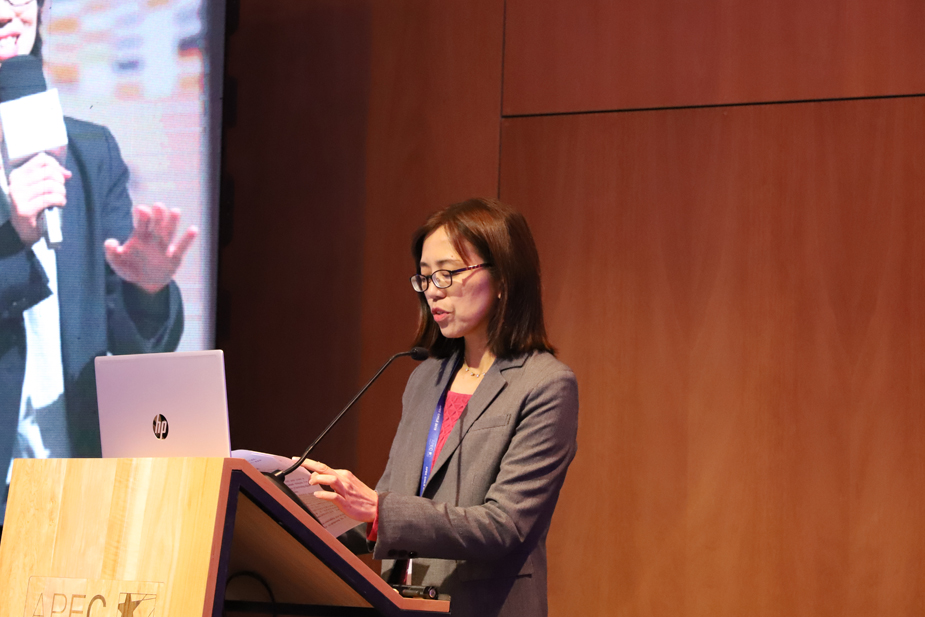 Betty Hu, Deputy Director General, Small and Medium Enterprises Administration, Chinese Taipei.
"Just as air is vital for human survival, so is digital transformation for business," said Betty Hu, Deputy Director General of the Small and Medium Enterprises (SME) Administration in Chinese Taipei's Ministry of Economic Affairs, who co-organized the forum. "There is no doubt that the digital economy and O2O technology have exerted a profound influence on economic development."
"Digital transformation has rendered many industries brimming with opportunity as well as risk," Hu said. "As members of the APEC family, it is our shared duty to optimize the business environment so that risk is minimized, and opportunity is maximized for SMEs."
Policymakers play a key role in creating an enabling environment for women entrepreneurs to access global markets through leveraging technologies. In their hands are the formulation of rules and policies that to facilitate non-discriminatory access to global digital economy and to ensure that entrepreneurs may choose to use technologies that they want.
Governments can best deliver skills training and other programs to people on the margins and who are underrepresented. Through regional and multilateral bodies like APEC, governments are also able to determine from each other the best innovative practices and programs to support startups and small businesses as they internationalize.
"I think it would be interesting for all of us to think of what APEC could do, and what could future APEC deliverables look like in the areas of digital trade and women's economic empowerment," Colvin said during the forum.
"APEC is at its best when the initiatives that bubble up here lead to greater good and outcomes beyond just the APEC forum," he said, noting that there have been many APEC initiatives that have been adopted by other organizations. The right initiative can serve as a catalyst to enable women's global entrepreneurship through policies on digital tools and access.
Digital society and women's economic empowerment are at the heart of Chile's host year in 2019, but participants of the O2O Forum acknowledge that this is only a start. Economies, should strive to understand how small businesses use digital tools and continue to put digital trade and women's entrepreneurship at the top of the agenda.
# # #
For further details, please contact:
Dini Sari Djalal (in Santiago) +65 9137 3886 at [email protected]
Michael Chapnick +65 9647 4847 at [email protected]
More on APEC meetings, events, projects and publications can be found on www.apec.org. You can also follow APEC on Twitter and join us on Facebook, LinkedIn and Instagram.