APEC Trade Ministers Issue Joint Statement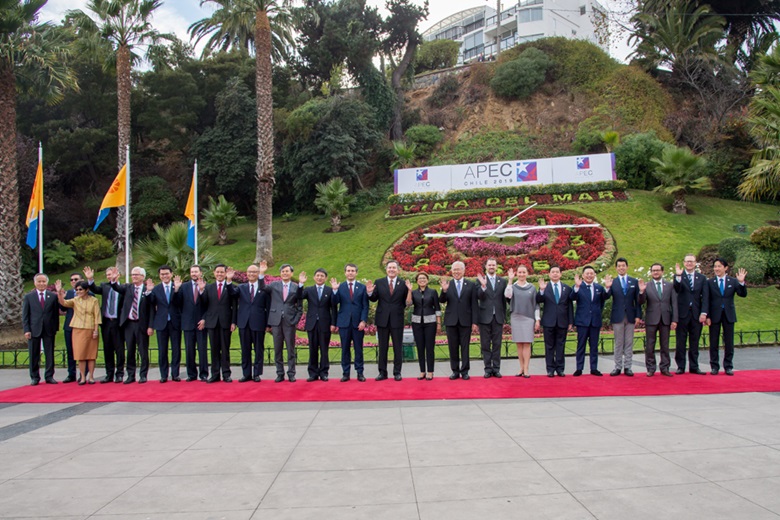 Trade Ministers from the APEC member economies issued a statement following their meeting in Vina del Mar on 17-18 May 2019.
The statement reflects the outcomes of the 2019 APEC Ministers Responsible for Trade Meeting chaired by Chile's Minister of Foreign Affairs Roberto Ampuero. It addresses the following areas:
Priorities for 2019

Deepening APEC's Regional Economic Integration Agenda

Advancing APEC's support for the WTO
View the 25th Meeting of APEC Ministers Responsible for Trade Joint Statement
For more:
The complete APEC SOM2 and Ministers Responsible for Trade meetings schedule in Vina del Mar from 3 May to 18 May can be viewed here.
# # #
For further details, please contact:
Dini Sari Djalal (in Vina del Mar) +65 9137 3886 at [email protected]
Michael Chapnick +65 9647 4847 at [email protected]
More on APEC meetings, events, projects and publications can be found on www.apec.org. You can also follow APEC on Twitter and join us on Facebook, LinkedIn.