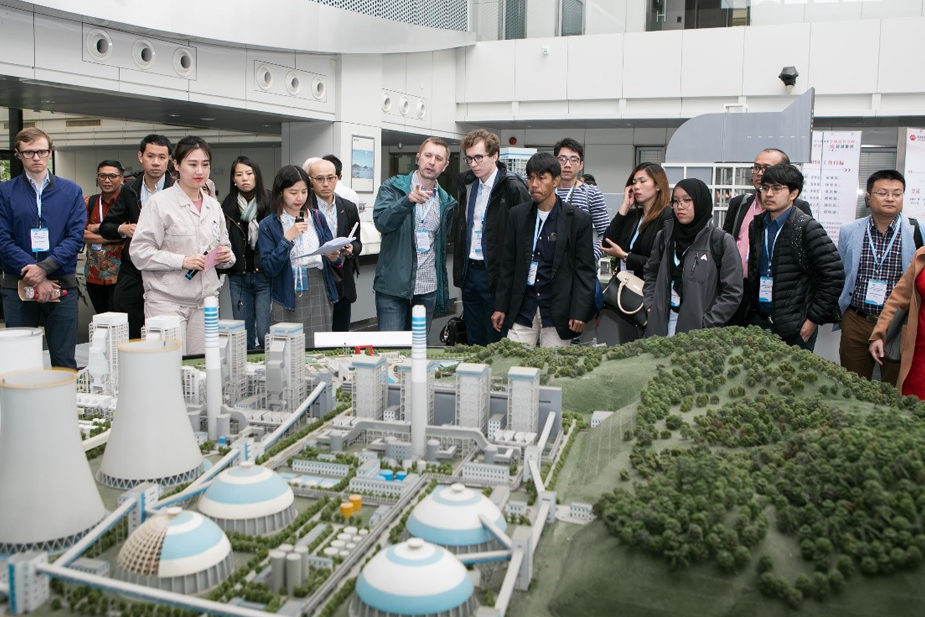 Policy Incentives to Encourage Clean Energy
Ningbo, People's Republic of China, 14 May 2019
To share its substantial progress in developing clean coal technology, APEC provided training in Ningbo, China, on efficient and low-carbon coal utilization to officials from the economies in the Pacific Rim region.
Coal reserves in the Asia-Pacific region account for 30 per cent of global reserves and regional production account for 70 per cent of the world's coal output.
"Given the availability and affordability of coal for the region's developing economies, coal power will continue to be a base energy source in the Asia-Pacific region. Our challenge is how to make it cleaner, but we are meeting that challenge," said Dr Jyuung-Shiauu Chern, Lead Shepherd of APEC's Energy Working Group.
The recent workshop was hosted by the Clean Coal Technology Transfer Program Joint Operation Center, or CCT, a partnership set up in 2018 by the APEC Sustainable Energy Center and the China Energy Investment Corporation.
In recent years, China has joined other APEC economies in issuing policy incentives to encourage research in renewable and clean energy as well as its industrial application, as part of its efforts to align future energy demand with an environmentally sound energy policy. China's innovations are expected to help other APEC economies adopt best practices and lessons learned in reducing environmental impact.
Energy officials, business leaders, and researchers from APEC economies participated in the project, called the Exchange and Training on Clean Coal Technology and Clean Energy Policy, in order to improve energy policy planning and management in their economies.
Insights were also shared by the IEA Clean Coal Center and the China Coal Information Institute on the importance of delivering clean energy for the well-being of future generations and the need to develop clean coal technology in the APEC region. The event concluded with a visit to power plants with high efficiency and ultra-low emission, including an onshore wind power plant.
For further information, or to arrange possible media interviews with APEC officials, please contact:
Dini Sari Djalal +65 9137 3886 at [email protected]
Michael Chapnick +65 9647 4847 at [email protected]
More on APEC meetings, events, projects and publications can be found on www.apec.org. You can also follow APEC on Twitter and join us on Facebook, LinkedIn and Instagram. You could also visit www.apecchile2019.cl.