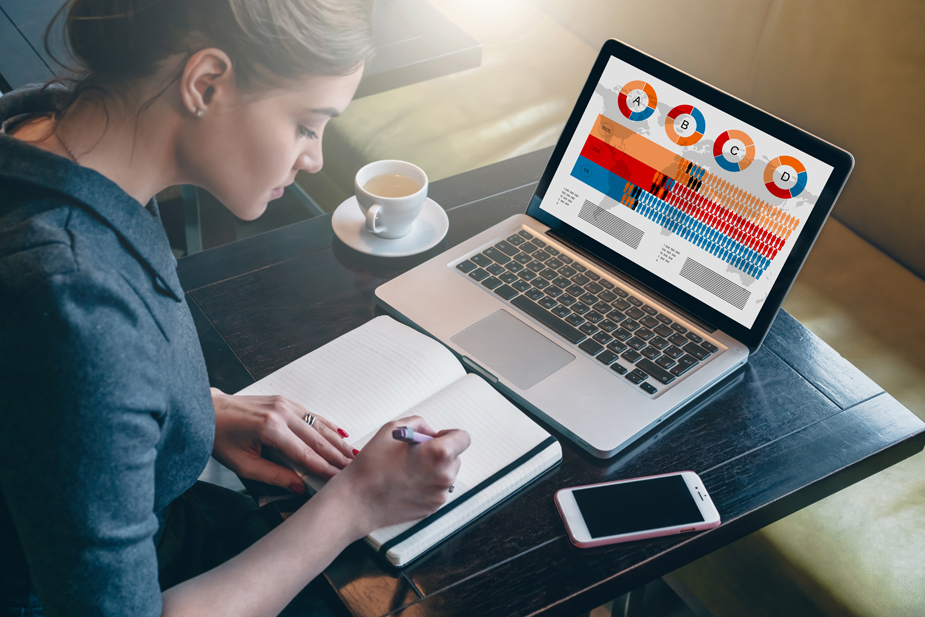 Good Data Makes Good Policy for Women
Vina del Mar, Chile, 10 May 2019
What:
Dozens of statisticians and government officials deliberated over two days the steps to improve the collection of data that affect women. Good data makes for good policy, yet data that indicates how policies affect men and women differently is not common. According to the International Trade Center, gender-disaggregated data on international trade is rarely collected and less than one-third of statistics on informal work indicate women's roles in sectors that they visibly dominate. Data that is comparable across economies and time is even more elusive.
The gathering is part of an initiative, spearheaded by Chile, the host economy of APEC 2019, to prioritize women's economic empowerment across the region. Better data helps decision-makers formulate policy that lead to better outcomes –fixing a problem is easier when you know what to fix.
Workshop participants enthusiastically outlined important steps to success, such as determining goals and 'actionable' indicators, measuring progress, and working with credible sources. Funded by Australia, the workshop featured high-level speakers from the public and private sectors as well as civil society.
Progress is taking place. Economies are encouraged to train personnel on gender-informed data collection and start revisiting their surveys. After issuing more gender-informed regulations, enforcement of regulations should follow.
Why:
Although more women work on average in the APEC region than in other parts of the world, access to jobs and advancement remain limited and discrimination during recruitment persists, according to the APEC Policy Support Unit's Women in the Economy Dashboard. Women, on average, also earn less than men do.
The persistent discrepancies run counter to the growing realization that more women working helps economies. Keeping women out of the workforce costs the Asia-Pacific region as much as USD89 billion every year and keeps many communities in poverty. Several studies also show that companies who promote women to senior management positions become more profitable.
Takeaways:
Finding resources is the main impediment to collecting gender-disaggregated data, said Cecile Gutierrez, Deputy Executive Director for Management Services at the Philippines' Commission on Women. Good data collection requires hiring more personnel, giving them appropriate training, and undertaking post-collection monitoring and evaluation. Yet gathering statistics is not often top of mind for decision-makers, who prefer to invest in large infrastructure projects. "It's a matter of prioritization," said Gutierrez.
Ignacia Simonetti, Coordinator for Chile's Women, SMEs, and Inclusive Growth Priority, says that stronger data can help prioritization. "If it is not measured, you cannot see it. If you cannot see it, you cannot change it. Data is critical and allows policy makers to make decisions based on evidence. What is measured is more likely to be prioritized. Everyone walked away from the workshop understanding the importance of prioritizing data collection of policy design," said Simonetti.
Partnerships are important too. "It is fundamental to have strategic alliances across all organizations, especially the private sector, because they have important data on gender gaps and women on boards. We need to make a business case about why the private sector would benefit from having more women in their organizations," said Maria Jose Abud, Head of the Study Division of the Ministry of Women and Gender Equality of Chile.
Standardisation is also key, to allow for comparisons. "It's important that the information and data collected is standardised to enable comparisons to be made across industries, and even across economies. It is only through accurate data collection that we can understand the causes and impacts of gender inequality, and take evidence-based action to achieve gender equality in the workplace," said Vanessa Paterson, Advice and Reporting Executive Manager for the Australian Government's Workplace Gender Equality Agency. Paterson shared with APEC economies the Australian Government's collaborative approach with employers through providing advice, practical tools, and education to help improve workplace practices.
For more:
For more information on the Policy Partnership for Women and the Economy, please visit their page.
The complete APEC SOM2 and Ministers Responsible for Trade meetings schedule in Vina del Mar from 3 to 18 May can be viewed here.
# # #
For further details, please contact:
Dini Sari Djalal (in Vina Del Mar, Chile) +65 9137 3886 at [email protected]
Michael Chapnick +65 9647 4847 at [email protected]
More on APEC meetings, events, projects and publications can be found on www.apec.org. You can also follow APEC on Twitter and join us on Facebook, LinkedIn