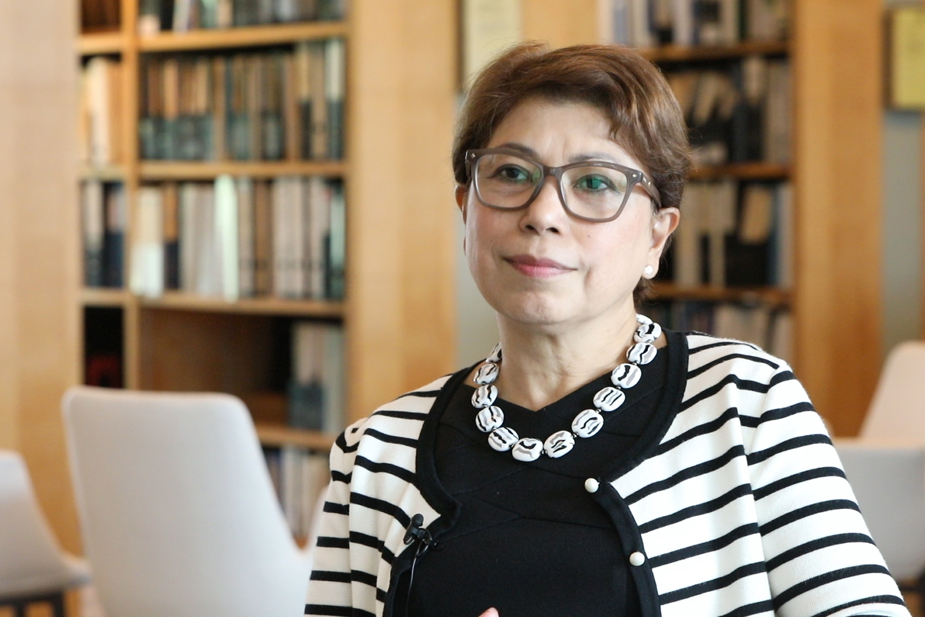 Continued Trade Talks are Good News, says APEC Executive Director
Singapore, 02 May 2019
When trade ministers from Asia-Pacific economies soon convene in Chile, host of APEC 2019, to discuss economic integration, they do so against a backdrop of slowing global trade growth that has impacted global economic outlook.
Having spent decades as a trade negotiator, the Executive Director of the APEC Secretariat Dr Rebecca Sta Maria says that dialogues in themselves are good news.
"As long as economies are engaged and talking about solutions, that augurs well for the global trading system. It's when they stop talking, that's when you need to start worrying," she explained.
The two-day 2019 APEC Ministers Responsible for Trade Meeting (MRT) will be opened on 17 May by Chile's Minister of Foreign Affairs, Roberto Ampuero.
Another expected topic for discussion at the ministerial meetings is the multilateral trading system that has faced questions in recent years. The World Trade Organization will join the conversation to take place in Vina del Mar, Chile.
APEC, a consensus-building forum for incubating new ideas to solve challenging issues, enables and encourages continued negotiations – and the long view.
"We're still a relatively young organization," said Sta Maria, in reference to the 30 years since APEC's inception, adding that its non-binding and voluntary structure helps the forum succeed.
Chile has set a high bar this year by setting out priorities that are essential to inclusive growth but have eluded the spotlight – for example, women's economic empowerment and small and medium enterprises.
Yet given the growing discontent over globalization, the strategy tries to, "ensure that there will not be folks left out of the success story of globalization," said Sta Maria.

As long as APEC puts tough issues forward for discussion and urges action, bringing what Sta Maria calls a "collective resolve to find a solution," it will continue to matter.
The 2019 APEC Ministers Responsible for Trade Meeting will be joined by business leaders from the APEC Business Advisory Council and APEC's official observers – the Association of Southeast Asian Nations, the Pacific Economic Cooperation Council and Pacific Island Forum.
For further information, or to arrange possible media interviews with APEC officials, please contact:
Dini Sari Djalal +65 9137 3886 at [email protected]
Michael Chapnick +65 9647 4847 at [email protected]
More on APEC meetings, events, projects and publications can be found on
www.apec.org
. You can also follow APEC on
Twitter
and join us on
Facebook
,
LinkedIn
and
Instagram
. You could also visit
www.apecchile2019.cl