More Women at Work and as Leaders will Boost Economic Growth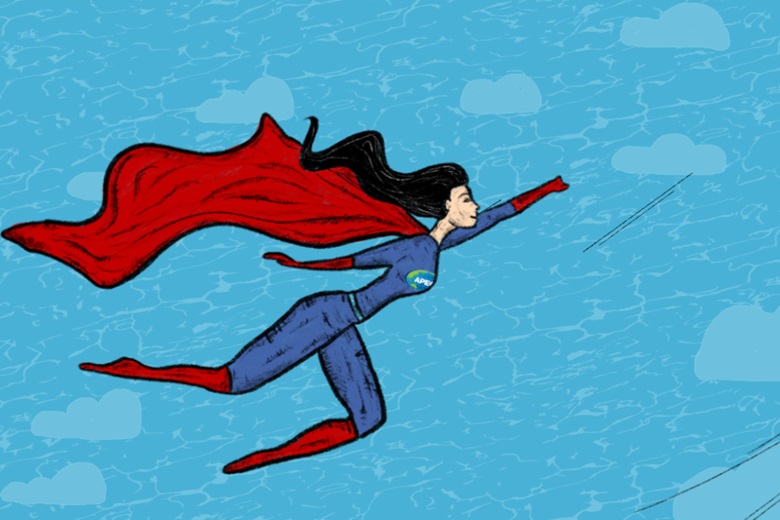 Chile, host economy for APEC 2019, is ramping up efforts to bring more women into the workforce – a key priority this year for the 21 economies of the Pacific Rim region – and urging the private sector to take more action.
South America's most stable economy has made gains in protecting the rights of women workers, but less than half of all women work, compared to 72 per cent of men. Studies show that more women in employment and in leadership roles enhance productivity growth.
Firms can drive positive transformation by promoting more women. Today, women comprise only 6.4 per cent of Boards of Directors in the private sector, compared to 42 per cent in state-owned companies. Women should occupy at least 10 per cent of executive positions in the private sector, said Carolina Cuevas, Undersecretary for Women and Gender Equity in Chile.
"The private sector plays a very important role. They have to realize that they have in their hands the possibility to make a real improvement in women's economic empowerment and economic autonomy," continued Cuevas, who also serves as Chair of APEC's Policy Partnership for Women and the Economy, or PPWE.
Other disincentives must be addressed. Women in Chile earn on average 31 per cent less than men. Chile is preparing policies to help women who are self-employed, work for small businesses, or interrupt their careers to care for their children or parents, as they have less access to healthcare benefits, pensions, maternity leave or childcare.
"We still have many steps ahead and many challenges ahead to achieve completely equal opportunities between men and women," said Cuevas.
Women's economic empowerment can be increased across the APEC region. Although on average 60 per cent of women in East Asia work – a rate that's among the world's highest – the ratio of working women is declining, despite solid economic growth. Legislation is tackling discriminatory hiring practices at all levels of employment, starting from the recruitment stage.
However, employment biases remain prevalent, particularly against women who return to work after giving birth.
According to the APEC Women and the Economy Dashboard, less than half of APEC member-economies have enacted laws that guarantee a woman's return to an equivalent position after maternity leave, penalizing working mothers. Fewer still are the number of economies that have mandated paternity leaves, making it difficult for women to balance work and family responsibilities.
To encourage more women to join the workforce, efforts are being made to break down barriers in male-dominated sectors. In Chile, a task force to increase female labor participation was established with the mining sector, a major industry that is predominantly male. The promotion of gender-neutral sectors should start in primary school, Cuevas explained, so that both boys and girls have the confidence and tools to succeed in any sector.
"Education plays a key role in gender balance. We have to work with them in the very early years to ensure a gender equality perspective in the classroom," said Cuevas.
For more information on the Policy Partnership for Women and the Economy, who will convene in Vina Del Mar, Chile, from May 6-10, please visit their webpage here.
# # #
For further details, please contact:
Dini Sari Djalal +65 9137 3886 at [email protected]
Michael Chapnick +65 9647 4847 at [email protected]
More on APEC meetings, events, projects and publications can be found on www.apec.org. You can also follow APEC on Twitter and join us on Facebook, LinkedIn and Instagram.