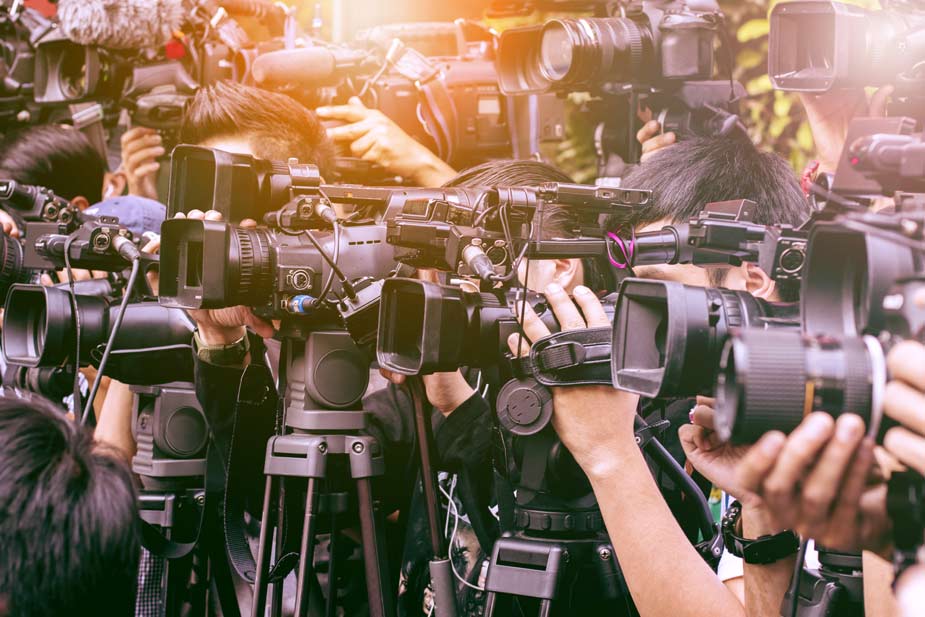 Media Registration Open for 2019 APEC Ministers Responsible for Trade Meeting
Santiago, Chile, 19 April 2019
Media registration is open for the 2019 APEC Ministers Responsible for Trade Meeting (MRT) to be hosted by Chile in Viña del Mar on 17-18 May and chaired by the Minister of Foreign Affairs, Roberto Ampuero. In response to trade disruption around the region, Ministers will hold frank and meaningful conversations and develop new initiatives for the greater benefit of the Asia-Pacific region and its people.
Economic growth and trade of the 21 economies of the Pacific Rim has outpaced the rest of the world for over a decade, with the economy forecast to grow by 3.9% in 2019. Yet domestic consumption is an increasingly important driver of growth as trade growth lags.
In response, APEC Ministers Responsible for Trade will pursue policies to both strengthen trade integration and to look beyond reducing tariffs to strengthen regulatory coherence.
Anchoring the economies' efforts are the people-centered priorities championed by Chile, APEC's host economy, including: Digital Society; Integration 4.0; Small and Medium-size Enterprises and Inclusive Growth; and Sustainable Growth.
To help kick-start the dialogue, this year's events will include a presentation from Chile's Minister of Foreign Affairs Roberto Ampuero and policy recommendations offered by business leaders from the APEC Business Advisory Council and APEC's official observers – the Association of Southeast Asian Nations, the Pacific Economic Cooperation Council and Pacific Island Forum.
The International Press Center will be open from 16-18 May 2019.
When: 16-18 May 2019
Where: Sheraton Miramar Hotel, Viña del Mar, Chile
Deadline for media registration: 15 May 2019
Registration procedures:
All media representatives wishing to cover MRT can register by email or through the registration website. Please provide the following information:
Full name

Position

ID/passport number

Email

Mobile phone number

Name of media organization

Letter from the media organization addressed to the Press Office of the APEC Chile 2019,

including its list of journalists to cover the event

.

An appropriate photograph (kindly have the face look directly at the camera)
Identification badges will be issued to accredited media representatives.
Media events:
| | |
| --- | --- |
| Date/Time | Media event |
| 15 May 2019 / Time 10:30am | APEC SOM2 family photo |
| 16 May 2019 / Time 8:30 am | Coastal Cleaning by SOM |
| 16 May 2019 / TIME TBC | News Briefing with SOM Chair Mathias Francke and Dr Rebecca Sta Maria |
| 16 May 2019 / TIME TBC | News Briefing with APEC Policy Support Unit Director Dr Denis Hew: Launch of Latest APEC Economic Trends Analysis, Key findings |
| 17 May 2019 / TIME 9:00 am | APEC MRT opening remarks by Minister of Foreign Affairs Roberto Ampuero |
| 17 May 2019 / TIME 10:00 am | APEC Trade Ministers' family photo |
| 18 May 2019 / TIME 12:45 pm | Joint APEC Trade Ministers' news conference led by Minister of Foreign Affairs Roberto Ampuero |
Doorstop interview and photo opportunities will be available in conjunction with the meeting. The above program reflects current information and may be modified at the discretion of the host.
Media Center location:
Sheraton Miramar Hotel, 1 floor
Note on media access:
All media representatives must be accredited and wear their identification badge to gain access to the meeting venue, facilities and specified events open to media.
Media transportation:
Media representatives with an accreditation badge or printed APEC Accreditation Confirmation Letter may use a free shuttle service between the meeting venue and designated hotels.
Queries:
Questions pertaining to media registration and coverage arrangements may be directed to Aileen Cárcamo at [email protected]. Please use the email subject: "MEDIA REGISTRATION APEC CHILE 2019"
# # #
For further information, or to arrange possible media interviews with APEC officials, please contact:
Dini Sari Djalal +65 9137 3886 at [email protected]
Michael Chapnick +65 9647 4847 at [email protected]
Roberto Parra +56 9 65870650 at [email protected]
Aileen Cárcamo +56 9 79578893 at [email protected] (logistic issues)
More on APEC meetings, events, projects and publications can be found on www.apec.org. You can also follow APEC on Twitter and join us on Facebook, LinkedIn and Instagram. You could also visit www.apecchile2019.cl