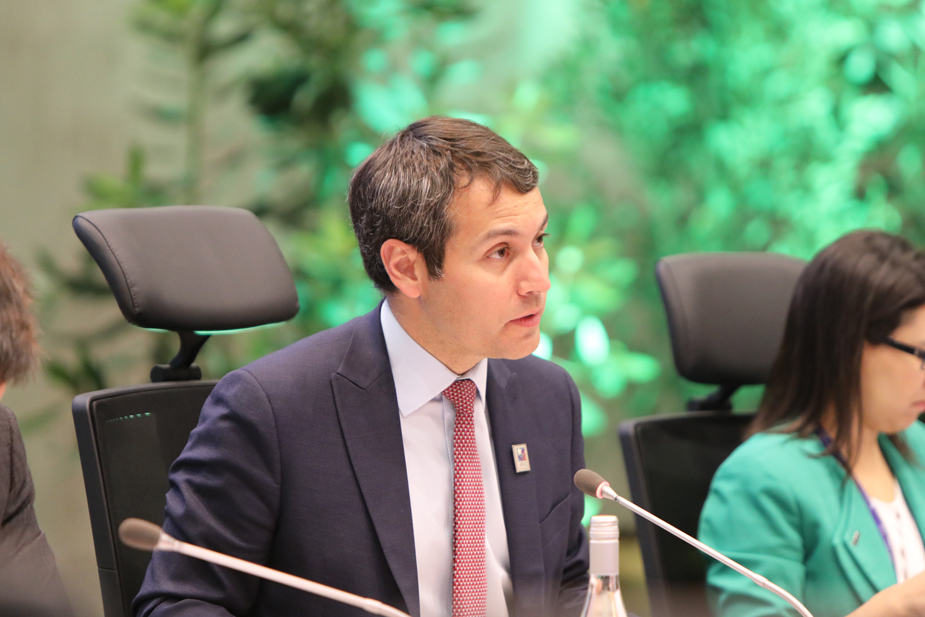 APEC Needs to Face Differences with Respect
Santiago, Chile, 06 March 2019
"We need to face our differences with respect by embracing bold ideas and developing new initiatives for the greater benefit of the Asia-Pacific region and its people," Chile's top trade official urged APEC members in the Chilean capital of Santiago on Thursday.
This was one of the rallying cries of Rodrigo Yáñez, Chile's Vice Minister of Trade, when he opened the first meeting of APEC senior officials this year.
As host of APEC 2019—its 30th anniversary—Chile sets the agenda and priorities for the 21-member forum that stands as one of the world's most important economic blocs.
One of Chile's commitments is to safeguard APEC's unique makeup as a non-binding, collaborative and consensus-based forum made of diverse economies, which encourages cooperation and a free flow of ideas from each other and from stakeholders such as academics and business leaders from a variety of sectors.
"For many years, APEC has been a thriving community of forward-looking men and women from around the Pacific," said Yáñez.
"A 'safe haven'," he said, "as it gives its 21 members a platform to raise emerging and sometimes even sensitive issues."
This is Chile's second time to host APEC, the first being in 2004. APEC has given Chile the opportunity to strategically position itself in the Asia-Pacific; the region accounts for 66 per cent of its total trade.
"Hosting APEC provides us with a unique opportunity not only to promote open trade and investment," Yáñez said, "but to take concrete steps towards deeper regional economic integration—all tools for sustainable and inclusive growth in the region."
Chile is considered one of the most open economies in the world and one of trade liberalization's success stories. Through its active participation in the forum, Chile has built strong networks and partnerships within the region, which also represents 59 per cent of its foreign investment.
This makes Chile strategically well positioned in the Asia-Pacific to be an honest broker between economic powers, which will be necessary for dealing with the region's next-generation issues. According to Yáñez, Chile aims to leverage what makes this community of Asia-Pacific economies relevant at times when the benefits of trade and globalization are put into question.
"APEC can be a key driver towards reaching agreements—either bilateral or multilateral—that can help strengthen the multilateral trading system," explained Yáñez.
For more:
The complete APEC SOM1 and Related Meetings schedule in Santiago from 23 February to 8 March can be viewed here.
# # #
For further details, please contact:
Dini Sari Djalal +65 9137 3886 at [email protected]
Michael Chapnick (in Santiago) +65 9647 4847 at [email protected]
More on APEC meetings, events, projects and publications can be found on www.apec.org. You can also follow APEC on Twitter and join us on Facebook, LinkedIn and Instagram.