Executive Director's Take-Aways on the APEC Economic Leaders' Meeting in Port Moresby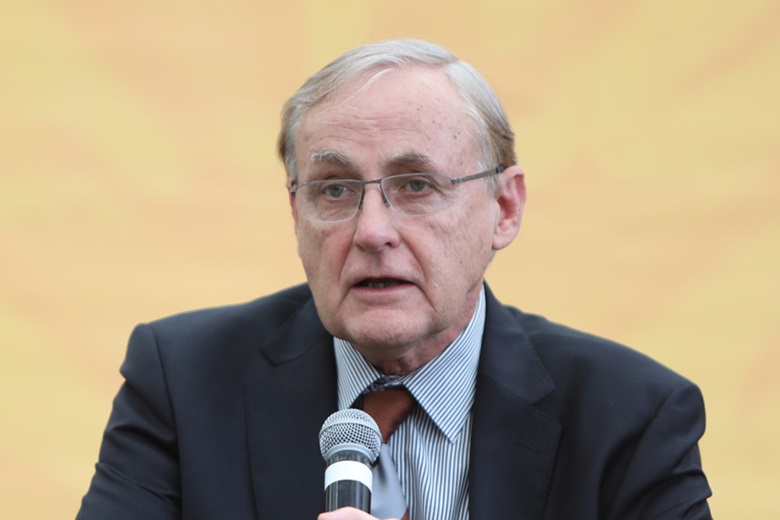 APEC Secretariat Executive Director Dr Alan Bollard on Tuesday, 26 November 2018 issued the following statement at the Institute of Southeast Asian Studies in Singapore when he discussed take-aways from the APEC Economic Leaders' Meeting in Port Moresby:
"At the conclusion of the APEC Economic Leaders' Meeting in Port Moresby last week, Prime Minister Peter O'Neill issued a Chair's Statement on behalf of the Leaders reflecting the results of the year's work by APEC member economies throughout 2018.

"APEC Leaders met for their yearly retreat – a session where they can share their candid views with one another. There certainly were a range of views around the table, but members achieved full consensus on almost all of the draft declaration, which drives several hundred APEC initiatives. This includes important work to further advance women's participation in the economy; leveraging digital technology to bridge the development gap; and empowering micro, small and medium enterprises to join the global value chain. All of this will help improve the lives of the people in the region and will continue to serve as the basis for APEC's work in the coming years.

"APEC matters. It covers over half the world's economy and has led the world in strong trade-driven growth. That is why members are now concerned about increasing tariffs, trade sanctions and retaliatory measures. There are different views around the table about how to address this, but everyone wants more trade and more growth. Much of the discussion in Port Moresby was on how to work out these complex trade policy differences.

"During the retreat, some leaders said that it is healthier not to paper over the divergent views member economies hold on trade. Such discussion falls within the spirit of the forum. Although some activities that take place on the sidelines, such as bilateral meetings, are what gather headlines, it is the meeting of the 21 member economies – who all work on equal footing – that defines the forum. APEC has always been about ideas. It is a place for members to explore new ways of doing things, precisely because of its nature – a forum that is non-binding, consensus-based and voluntary, which introduces new ideas and incubates the good ones.

"We were proud to witness the successful APEC year hosted for the first time by Papua New Guinea and look forward to working closely with Chile as the host of APEC 2019."
# # #
For further details, please contact:
Masyitha Baziad at mobile/WhatsApp +65 9751 2146 or [email protected]
Michael Chapnick at mobile/WhatsApp +65 9647 4847 or [email protected]
More on APEC meetings, events, projects and publications can be found on www.apec.org. You can also follow APEC on Twitter and join us on Facebook, LinkedIn and Instagram.