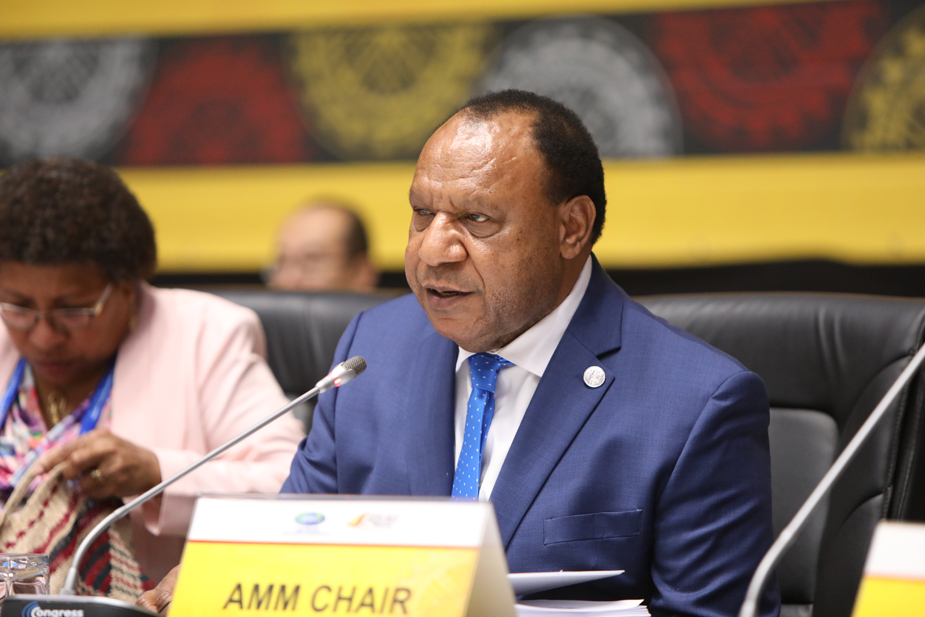 APEC Ministers Focus on Tackling Barriers for Prosperity for All
Port Moresby, Papua New Guinea, 15 November 2018
Ministers from the 21 APEC economies have convened to align their ideas for improving Asia-Pacific connectivity and deepening economic integration, at a time of heightened risks.
Together, ministers are working to build on progress achieved through cooperation in APEC, the world's largest trading corridor, for stronger economic growth that benefits all people in the region.
"Inclusiveness must be our underlying principle for us to make this meeting really meaningful for all our citizens. No one should be left behind," Papua New Guinea Foreign Affairs Minister Rimbink Pato said, as he opened the APEC Ministerial Meeting in Port Moresby.
"This is the first time that APEC has been hosted by a developing economy such as Papua New Guinea. This is our chance to show that our principles of free trade and fairness are applicable to all countries not just the economically developed ones," said Mr Pato, chair of the 2018 meeting.
"Let us ensure that this APEC will be remembered as the Pacific people's APEC."
Meeting under the theme "Harnessing Inclusive Opportunities, Embracing the Digital Future," Mr Pato underscored the importance of greater action in APEC to build new, digitally enabled growth drivers for small businesses and less-represented communities.
Mr Pato said the meeting's focus must address trade barriers that are impeding prosperity across APEC, along with issues that are especially impacting developing economies such as internet access to participate in the digital economy, and the impact of climate change.
"It has to be a vision of hope and confidence in a prosperous future. But it must also show that we are fully aware of the current issues in the minds of all our citizens, those problems that are impeding prosperity."
"Most important of all, we must state our determination to take all steps to overcome those problems and deliver ever-rising prosperity for our people."
Ministers are focused this year on next steps to improve connectivity, including strengthening physical, institutional, and people‐to‐people connectivity, to promote growth in APEC, whose economies account for half of global trade and 60 per cent of world GDP.
The decisions they make will inform the APEC Economic Leaders' Meeting on Saturday and Sunday.
# # #
For further details, or to arrange possible interviews, please contact:
Michael Chapnick (in Port Moresby) on WhatsApp +65 9647 4847 or [email protected]
Trudy Harris (in Port Moresby) on WhatsApp +66 630799137 or [email protected]
More on APEC meetings, events, projects and publications can be found on www.apec.org. You can also follow APEC on Twitter and join us on Facebook, LinkedIn and Instagram.