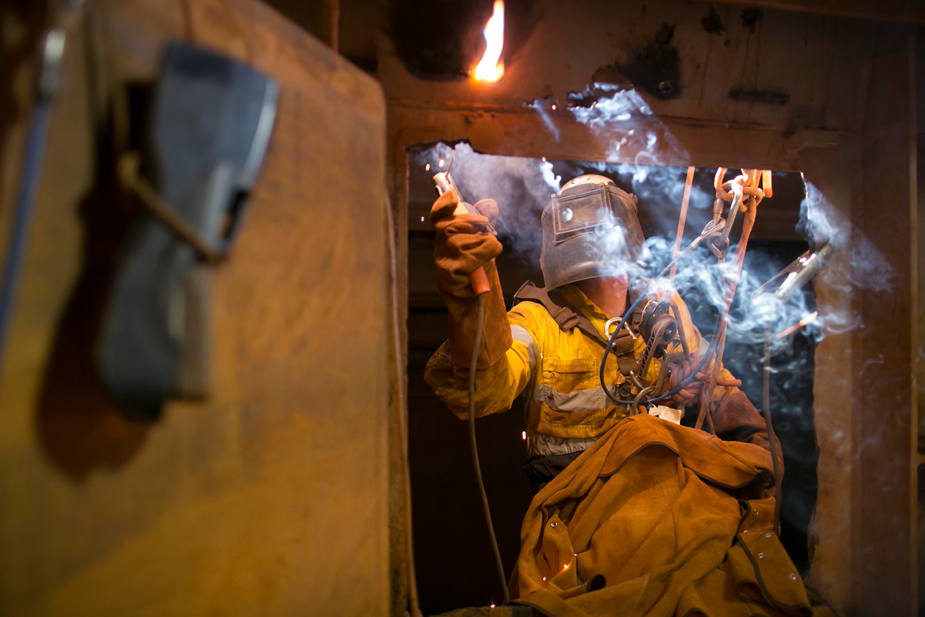 Ministers Ignite Mining Sustainability Amid Sector Rumblings
Port Moresby, Papua New Guinea, 28 August 2018
Mining Ministers from APEC member economies are breaking ground on next generation growth for the industry and the millions that depend on it in the Asia-Pacific rocked by the disruptive landscape.
Meeting in Port Moresby amid heightened tariffs and technological change impacting the metals and minerals sector, Ministers engaged CEOs on emerging mining challenges and issued a statement detailing their plans for unlocking innovation-focused investment and development.
"Mining in the APEC region is facing market uncertainty fueled by increasing protectionism but also new and significant opportunities for enhancing sustainability and inclusion within the industry made possible by technology," explained Papua New Guinea Mining Minister Johnson Tuke, Chair of the APEC Ministers Responsible for Mining Meeting.
"We are determined to enable transformative digital advances in metal and mineral production and trade with support from policy engineering and capacity building in APEC," Minister Tuke continued. "Ultimately we seek increased mining investment and innovation-driven growth that minimizes impacts on the environment and helps mining-dependent communities."
The statement commits APEC economies to deepen their cooperation towards the adoption of regulatory and fiscal measures that facilitate investment in safer, more efficient mining equipment, services and business practices while encouraging greater small business and women's participation in supply chains.
It also boosts support for projects in APEC to strengthen mining design, financing and benefit-sharing through enhanced public-private data exchanges as well as mercury use reduction training, illegal mining activity prevention and mine closure governance—drawing upon APEC's 10 Mining Policy Principles agreed to by Mining Ministers in Perth.
Illustrating the value of this work, Papua New Guinea presented newly drafted domestic guidelines that will inform its regulations on mine closure during official technical consultations in APEC last week. The guidelines are based on a Memorandum of Understanding between APEC and the Intergovernmental Forum on Mining, Minerals, Metals and Sustainable Development.
"The innovative landscape is opening up a new world of possibilities for enhancing sustainability across the mining lifecycle," noted Rodrigo Urquiza, Chair of the APEC Mining Task Force, which oversees APEC member initiatives within the sector.
"Minister-level backing in APEC is a big breakthrough for our implementation efforts. There is also strong support from the business community for our collaborative agenda," added Urquiza, who is also Head of the International and Regulatory Affairs Unit at the Chilean Copper Commission. "The primary task now is to build our momentum to ensure that mining development lives up to its potential," he concluded.
View the APEC Ministers Responsible for Mining Meeting Statement
# # #
For further details, please contact:
David Hendrickson +65 9137 3886 at [email protected]
Michael Chapnick +65 9647 4847 at [email protected]
More on APEC meetings, events, projects and publications can be found on www.apec.org. You can also follow APEC on Twitter and join us on Facebook, LinkedIn and Instagram.