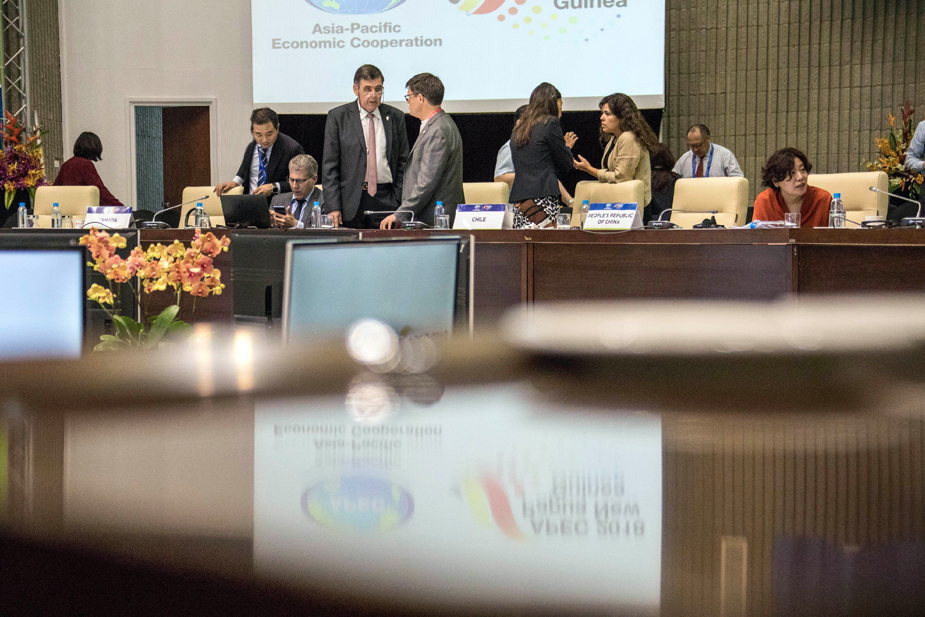 Trade and sectoral officials from the 21 APEC member economies are convening in Port Moresby in a bid to ease friction over trade in favor of policies that support shared inclusive growth objectives.
Consultations here over the next two weeks aim to foster alignment on barriers to trade and investment in the Asia-Pacific at a policy-making level and strengthen action towards opening digital opportunities for people in all areas of the region.
The proceedings will feed a key policy meeting of APEC Senior Officials on 19-20 August, helping to determine the scope for potential breakthroughs when Ministers and Leaders meet in Port Moresby over the ensuring weeks.
"Obviously, economies have to deal with their specific interests and we can understand that," explained Ambassador Ivan Pomaleu, 2018 Chair of APEC Senior Officials. "At the same time, it matters most to be able to get decision-makers to recognize that the growth and resilience of the region depends on certain compromises taking place."
"It's still important for us to recognize there are diverging points of view but to also look at what APEC can do to bring views together and to address issues that can drive growth and trade and investment in the region," Ambassador Pomaleu added. "APEC as a body continues to hold itself out as the champion of bringing those discussions into focus."
Issues in the spotlight will include tariff and non-tariff barriers, and ways to build resiliency within vulnerable sectors—including during a Mining Ministers' meeting on 23 August. Attention will also center on enhancing the technical underpinnings of next generation trade agreements and growth such as services regulation, digital infrastructure and data privacy regimes.
Parallel emphasis will be on facilitating the availability and application of new technologies in priority areas needed to boost job creation and living standards for more people around the Asia-Pacific. They range from food production and healthcare to greater small business participation in trade and disaster resilience.
"We've had more announcements about tariffs and the possibility of non-tariff barriers. Whether or not you say we're in trade frictions or even a trade war, it's certainly a more difficult position than APEC's found itself in for quite a long time," noted Dr Alan Bollard, Executive Director of the APEC Secretariat.
"We'll certainly be talking about trade frictions – How to avoid them getting worse, how to turn back the clock and try and move away from the quite risky positions that we look like we're heading towards," Dr Bollard concluded. "And how to ensure that there's still a lot of scope for big growth in trade around the regional economic environment because it's helped so many people in the past and a lot of economies want to get a lot more from that in the future too."
For more:
The Third APEC Senior Officials' Meeting and Related Meeting schedule can be viewed here.
# # #
For further details, or to arrange possible media interviews, please contact:
David Hendrickson (in Port Moresby) at +65 9137 3886 drh@apec.org
Michael Chapnick at +65 9647 4847 mc@apec.org
More on APEC meetings, events, projects and publications can be found on www.apec.org. You can also follow APEC on Twitter and join us on Facebook, LinkedIn and Instagram.