Singapore Joins APEC Data Privacy System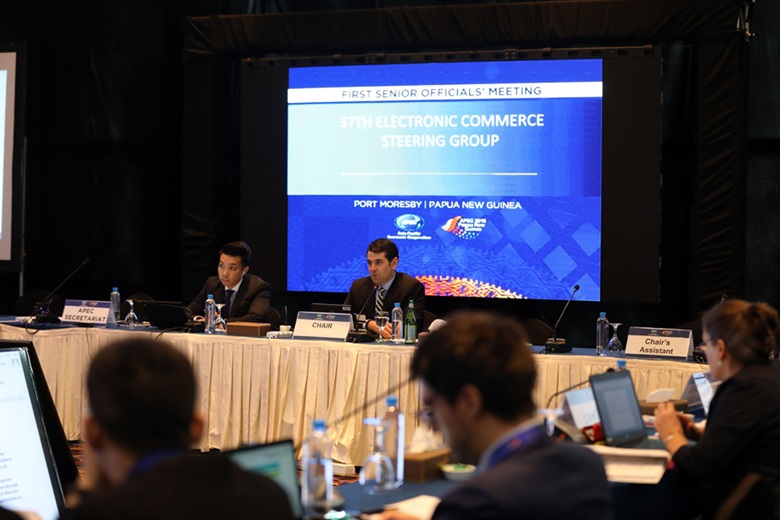 Singapore has become the latest member of the APEC Cross-Border Privacy Rules System, a further boost for e-commerce growth and the protection of sensitive online consumer data in the Asia-Pacific.
The move recognizes that Singapore's personal data protection law is aligned with the system to facilitate data flows between economies and prevent accidental disclosure and misuse of personal data derived from transactions online. These range from internet banking, sales and transfers of education, health and travel records, to social media posts, instant messaging and GPS signals.
Singapore is the APEC Cross-Border Privacy Rules System's sixth participant, joining Canada, Japan, Korea, Mexico and the United States. The arrangement was finalized during policy consultations among e-commerce officials from the APEC region in Port Moresby.
"The seamless exchange of personal data will enable certified Singapore businesses to plug into even more regional and global business opportunities. Meanwhile, our consumers will enjoy greater peace of mind when they shop or use vital services online," said Tan Kiat How, Singapore's Infocomm Media Development Authority CEO and Personal Data Protection Commissioner.
"Our entry into the APEC Cross-Border Privacy Rules and Privacy Recognition for Processors Systems will benefit Singapore's businesses and consumers," Tan continued.
Asia-Pacific retail consumers alone purchase around USD1 trillion in goods and services online annually, over half of the global total, and counting. In Singapore, e-commerce sales are forecast to rise 11.7 per cent by 2020, according to BMI Research, fueled by its growing number of successful and expanding platforms such as Grab ride-sharing and online grocer RedMart.
The digital space is also creating greater opportunities for outsourcing businesses, allowing such companies in Singapore to tap into new regional growth drivers.
Under the APEC Cross-Border Privacy Rules System, the privacy policies and practices of companies operating in Singapore, like those in other participating APEC economies, will voluntarily follow a set of commonly agreed rules based on the APEC Privacy Framework. Such companies are assessed and certified by a third-party verifier known as an Accountability Agent.
"The growth of the APEC Cross-Border Privacy Rules System reflects the increasing need for interoperability between differing privacy regimes, reducing barriers to digitally-based trade between them and promoting greater trust and entrepreneurship online," explained Shannon Coe, Chair of the APEC Electronic Commerce Steering Group, which administers the initiative.
"As big data, artificial intelligence and other innovations translate into new business ventures, the need for seamless and secure data flows will only increase in importance," concluded Coe. "The inclusion of Singapore in the APEC Cross-Border Privacy Rules System is another step in the right direction and builds momentum for its continued development."
It comes as Singapore also joined the Privacy Recognition for Processors System, the second to do so after the United States. This APEC initiative helps personal information processors demonstrate their ability to provide effective implementation of a personal information controller's privacy obligations related to the processing of personal information.
E-commerce officials will assess the progress of the APEC Cross-Border Privacy System and Privacy Recognition for Processors System, and seek to build on it when they convene once again in Port Moresby in August.
# # #
For further details, or to arrange possible media interviews, please contact:
David Hendrickson +65 9137 3886 at [email protected]
Michael Chapnick (in Port Moresby) +65 9647 4847 at [email protected]
More on APEC meetings, events, projects and publications can be found on www.apec.org. You can also follow APEC on Twitter and join us on Facebook, LinkedIn and Instagram.