APEC Finance Ministers Issue Joint Statement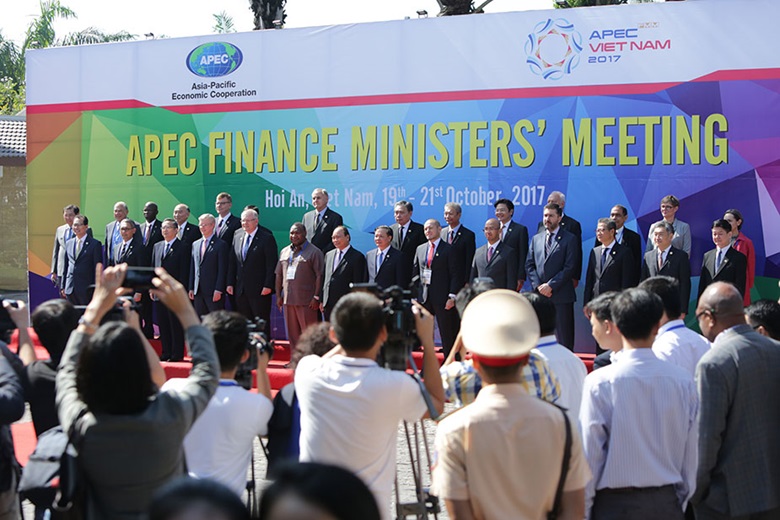 Finance Ministers from the APEC member economies issued a joint statement reflecting the outcomes of the APEC Finance Ministers' Meeting in Hoi An chaired by Viet Nam Finance Minister Dinh Tien Dung.
Finance Ministers were joined by Viet Nam Prime Minister Nguyen Xuan Phuc who urged them to ensure that growth tangibly improves people's lives as economies move to sustain an emerging recovery in the region.
Their joint statement assesses the global and regional economy and describes joint actions to be implemented by APEC economies over the next year to achieve strong, sustainable, balanced and inclusive growth.
Among them include measures to address long-term infrastructure investment, financial inclusion, base erosion and profit shifting, and disaster risk financing and insurance.
The joint statement also contains an annex on diversifying financing sources and fostering private sector involvement in infrastructure investment in APEC economies.
View the APEC Finance Ministers' Joint Statement and Annex
The next APEC Finance Ministers' Meeting will be held in Papua New Guinea in 2018.
# # #
For further details, please contact:
David Hendrickson (in Hoi An) +65 9137 3886 at [email protected]
Michael Chapnick +65 9647 4847 at [email protected]
More on APEC meetings, events, projects and publications can be found on www.apec.org. You can also follow APEC on
Twitter
and join us on Facebook, LinkedIn and Instagram.