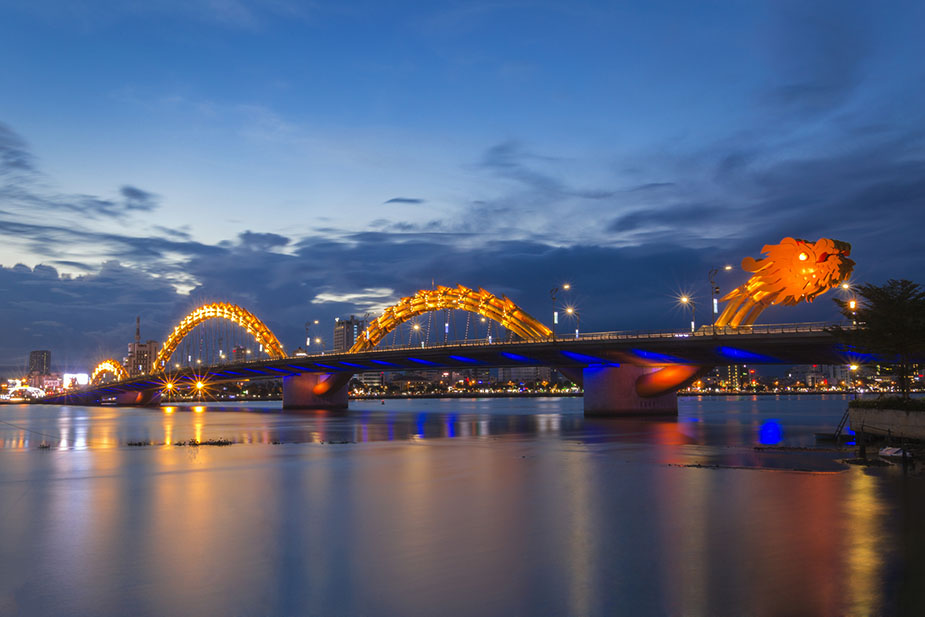 Last Call: Media Registration for APEC Economic Leaders' Week
Singapore, 19 October 2017
Media registration will soon close for the 2017 APEC Economic Leaders' Week on 6-11 November in Da Nang, to be chaired by Viet Nam President Tran Dai Quang.
INTRODUCTION
Leaders' Week will bring together the Leaders, Ministers and Senior Officials of the 21 APEC member economies, which account for half of global trade and 60 per cent of world GDP, to foster more free and equitable Asia-Pacific trade and growth.
Focus will be on bolstering regional economic integration, trade opportunities for businesses – large and small – in emerging sectors, and support for workers impacted by increased market competition, automation and changing employer needs in the digital age.
Mitigating the effects of climate change on agriculture trade and food security in the region will also be among the agenda priorities.
PROCEEDINGS
APEC Economic Leaders' Meeting (AELM), 11 November
Intercontinental Danang Sun Peninsula Resort
Chaired by Viet Nam President Tran Dai Quang and including the Leaders of the other 20 APEC economies, the meeting will provide strategic vision and directives for trade development in the region. Leaders will also convene with representatives of the APEC Business Advisory Council to discuss policy priorities and recommendations.
APEC CEO Summit, 8-10 November
Ariana Danang Exhibition & Convention Centre
A dialogue held in conjunction with the APEC Economic Leaders' Meeting and organized by the private sector featuring a large number of the region's Leaders and top business executives.
APEC Ministerial Meeting (AMM), 8 November
Furama Resort Da Nang
The meeting will be hosted by Viet Nam's Foreign Affairs Minister Pham Binh Minh and Trade and Industry Minister Tran Tuan Anh, and will include both their counterparts from each of the other 20 APEC economies. It will launch new joint actions for building next generation trade that delivers benefits to all corners of society.
APEC Concluding Senior Officials' Meeting (CSOM), 6-7 November
Furama Resort Da Nang
Guided by Ambassador Bui Thanh Son, Viet Nam's Permanent Deputy Minister of Foreign Affairs and 2017 Chair of APEC Senior Officials, the meeting will finalize technical measures for boosting trade participation and employment in today's integrated and fast-changing landscape.
Key Media Events:
Opening speeches by the meeting chairs, news conferences and family photos for AELM, AMM and CSOM will be open to accredited media. Parallel briefings, interview opportunities and other media activities will also be available. Specific timing and venue details are forthcoming.
MEDIA REGISTRATION
DEADLINE: 25 OCTOBER 2017
Registration Procedures:
Foreign media representatives wishing to cover meetings and events during the 2017 APEC Economic Leaders' Week, including the APEC CEO Summit, should register online at this link:
https://www.apec2017.vn/ap17-c/form/apec-economic-leaders%E2%80%99-week-da-nang-6-11112017
Domestic media representatives should register online at this link:
https://www.apec2017.vn/ap17-c/vi/form/tu%E1%BA%A6n-l%E1%BB%84-c%E1%BA%A4p-cao-apec-2017-aelw
Identification badges will be issued to accredited media representatives.
INTERNATIONAL MEDIA CENTER (IMC)
The IMC for Leaders' Week will be operational from 5-11 November 2017 and located at No. 9, Cach Mang Thang Tam Street, Da Nang—about 6km from Da Nang International Airport.
A canteen will be on the first floor, with complimentary dining to be provided to all accredited media.
Rate Card:
The rate card and contact emails for reserving media booths as well as broadcasting, photo and telecommunications services at the International Media Center can be found at this link.
ACCOMMODATION AND TRANSPORT
Information on designated accommodation, transportation and vehicle passes for media planning to cover the Leaders' Week, including contact emails, can also be found at this link.
Note on Media Access:
All media representatives must be accredited and wear their identification badge to gain access to the meeting venue, facilities and specified events open to media.
PASSPORT AND VISA REQUIREMENTS
Media representatives coming from overseas are required to each possess a passport or other applicable travel documents valid at least 6 months with press visas upon their entries to Viet Nam.
Media representatives from economies that do not have visa exemption agreements with Viet Nam are advised to contact their respective Viet Nam Embassy/Consulate to apply/pick up an entry visa to Viet Nam.
CONTACTS
Inquiries pertaining to media registration, accreditation and coverage arrangements may be directed to:
Press and Information Department
Ministry of Foreign Affairs of Viet Nam
[email protected]
Tel: +84 24 3799 2259/3799 3103
Inquiries pertaining to visas and entry procedures may be directed to:
Foreign Press Center
Ministry of Foreign Affairs of Viet Nam
Mr Dan Anh Tuan
[email protected]
Tel: +84 166 666 8866
Mr Dinh Dung
[email protected]
Tel: +84 9636 48554
# # #
For further details, please contact:
David Hendrickson +65 9137 3886 at [email protected]
Michael Chapnick +65 9647 4847 at [email protected]
More on APEC meetings, events, projects and publications can be found on www.apec.org. You can also follow APEC on Twitter and join us on Facebook, LinkedIn and Instagram.