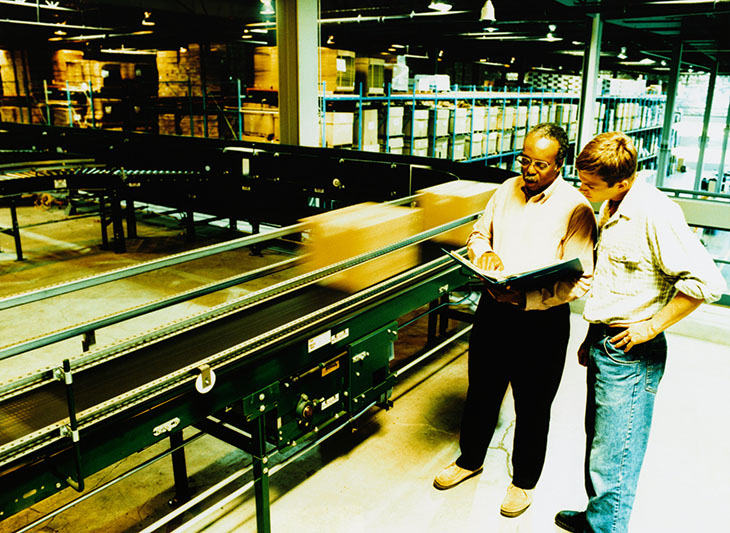 APEC Tackles Border Bureaucracy to Boost Small Business
Singapore, 20 July 2016
A well-known enterprise based in the Philippines that produces flavorful sauces, Mama Sita, currently exports its products to more than 40 different international markets. This was only possible after a decade of navigating wide-ranging and complex import regulations.
It is a familiar story for emerging businesses in the Asia-Pacific, prompting trade officials from APEC member economies to improve regulatory conditions in the region so that it is easier to take advantage of cross-border trade opportunities. A key focus: simplifying import licensing to reduce administrative burdens that are raising trade costs and disproportionately affecting smaller firms.
"Businesses that trade in international markets must contend with import licensing that can involve hard to understand rules and considerable paperwork," explained Marie Sherlyn D. Aquia, Chair of the APEC Committee on Trade and Investment, which administers regional initiatives to lower trade barriers. "The problem is import licensing schemes are increasingly difficult to comply with and their impact on trade threatens to become more pronounced."
"APEC and the private sector are working together to build awareness and technical cooperation to tackle excessive import licensing," noted Aquia. "The move towards simple and transparent regulation of imports in the region is vital to increasing cross-border trade and maximizing the participation of small businesses, particularly within opportunity-rich production and supply chains."
Regulatory bodies may deploy import licensing schemes controlling the entry of foreign goods at the border for a range of reasons, including to protect public health and safety. But such measures are increasing as tariffs across the Asia-Pacific region decrease.
Eliminating unnecessary import licensing requirements could significantly lower trade costs for businesses large and small, like Mama Sita, accelerating trade-growth and job creation on both sides of the Pacific. It would also cut administrative costs for regulatory bodies that run licensing schemes.
"APEC economies and businesses are becoming more aware of the hidden costs of non-tariff measures," said Wendy Matthews of New Zealand's Ministry of Foreign Affairs and Trade, which oversaw recent technical discussions between them on import licenses—part of a wider program of work in APEC to address non-tariff measures.
"In APEC we are looking at the policy drivers for import licenses and possible alternative regulatory measures," Matthews explained. "We are examining what authorities want to achieve and how they might achieve this in the least burdensome way for business."
Trade and regulatory officials will convene in Lima, Peru as part of a cluster of technical APEC fora meetings there from 15-28 August to take this policy work forward.
# # #
For additional information, or to arrange possible media interviews with APEC officials, please contact:
David Hendrickson +65 9137 3886 at [email protected]
Michael Chapnick +65 9647 4847 at [email protected]
More on APEC meetings, events, projects and publications can be found on
www.apec.org
. You can also follow APEC on
Twitter
and join us on
Facebook
and
LinkedIn
.