APEC Names Asia-Pacific's Top Women Entrepreneurs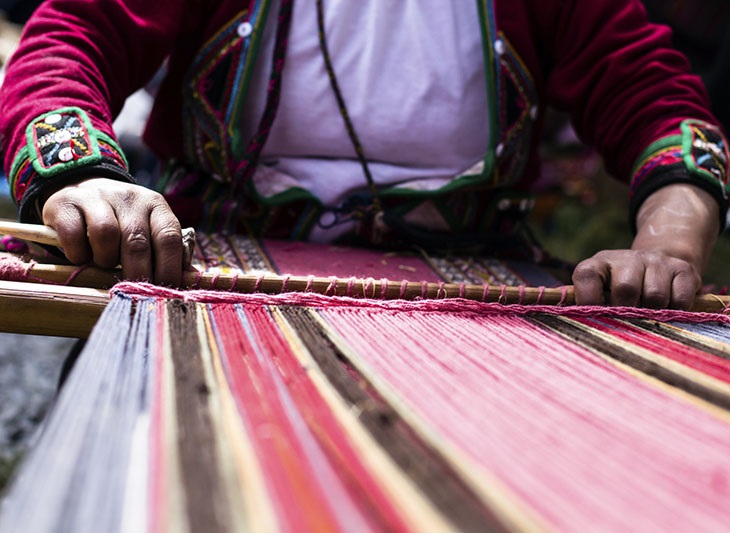 APEC officials responsible for women's affairs and small and medium enterprises together with business community representatives have named Xiao Wei of China, founder of a specialized women's clothing line whose customer base includes breast cancer patients, the Asia-Pacific's most outstanding woman entrepreneur.

The full list of winners of the APEC Business Efficiency and Success Target Awards recognizing next generation women entrepreneurs were announced in Lima. The contest, also known as the BEST Awards, took place alongside the 2016 APEC Women and the Economy Forum here over the last week to advance policies in support of women's economic empowerment and inclusive growth.

"Women entrepreneurs across the Asia-Pacific are breaking through gender barriers to build the businesses of the future," said Marcela Huaita Alegre, Peru's Minister of Women and Vulnerable Populations and Chair of the APEC Women and the Economy Forum.

"They are both role models and a testament to the importance of deepening public-private sector collaboration in APEC to shatter glass ceilings and build more inclusive, robust economies," continued Minister Huaita.

Candidates were nominated by their respective APEC member economy. They include women entrepreneurs from the region who run small businesses that have operated locally for 2-5 years and exhibit a potentially replicable business model.

Xiao Wei, winner of the overall BEST Award, founded Beijing Lanchao Clothing Technology Development Co., Ltd, transforming it into a modern enterprise integrating research and development, design, production and marketing of specialized women's underwear. Her company has also played an active role in the community, donating tailored bras to breast cancer patients as well as establishing entrepreneurship and employment training opportunities for women in need.

"Lanchao is a leading enterprise in the body-shaping underwear industry," said Xiao. "Integrating the study of nutrition, athletics, psychology and body-shaping, it is now endeavoring to build the first global body health management business."

"We have created a business platform through partnership with internet entrepreneurs, helping more than 20,000 rural and urban women to start their own business and move out of poverty," Xiao noted. "In the future, Lanchao will carry out a joint plan to provide women with more opportunities to start their own business and to assist them in fighting against breast cancer."

Each candidate was assessed based on their enterprise's growth potential, business model innovation, foreign market prospects, social benefits and particular capacity to create jobs and boost human resources development.

Scores between one and ten points were given in across these assessment categories. The winner of the BEST Award received the highest composite score. Candidates with the top score in a given category received an award for their achievement in that space.

"Spreading the best practices of women-owned companies among the APEC economies provides an opportunity to attract a larger number of women into entrepreneurship, create new jobs and support economic growth and development," said Natalia Strigunova, Deputy Director of the Asia, Africa and Latin America Department at the Ministry of Economic Development of the Russian Federation, which initiated the BEST Awards to drive this effort.

"Participation in the contest will provide women entrepreneurs with a chance to find international business partners and potential investors and get acknowledged with existing mentoring programs in the region," she concluded. "The contest will also boost professional networking among businesswomen in the APEC region.

Click here to view the complete list of APEC BEST Award program winners and snapshots of their companies.

For more:

Minister Huaita discusses policy inroads and next steps for APEC economies and the private sector to break glass ceilings and empower women in the workplace at this link.

# # #

For additional information, or to arrange possible media interviews, please contact:

David Hendrickson +65 9137 3886 at [email protected]

Michael Chapnick +65 9647 4847 at [email protected]

More on APEC meetings, events, projects and publications can be found on www.apec.org. You can also follow APEC on Twitter and join us on Facebook and LinkedIn.