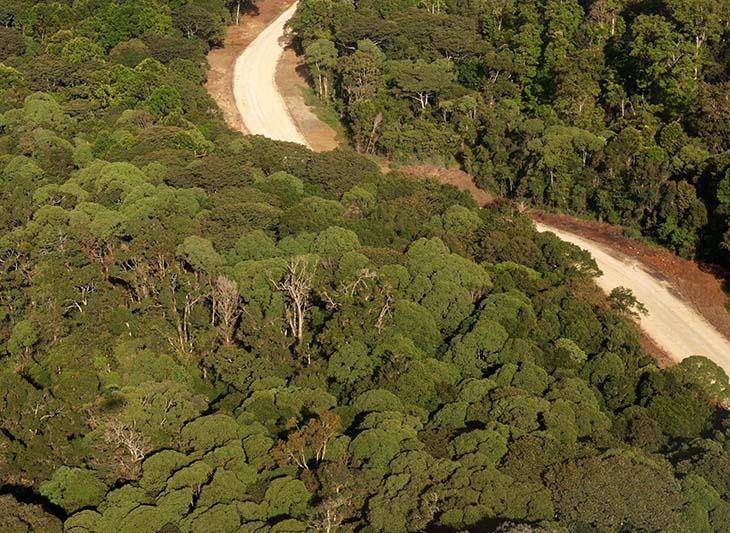 Prime Minister O'Neill: Create a More Sustainable Future for Forests
Port Moresby, Papua New Guinea, 27 October 2015
"Sustainable management of our natural resources is a very important issue for the Pacific Islands," said Papua New Guinea's Prime Minister Peter O'Neill on Tuesday in Port Moresby.
APEC Ministers Responsible for Forestry are discussing sustainable forest management, conservation and forest rehabilitation to mitigate the impact of climate change. Other agenda items include combatting illegal logging, large-scale agricultural development policies and land tenure systems.
Prime Minister O'Neill told Ministers from around the Asia-Pacific gathered in Port Moresby for the 3rd APEC Meeting of Ministers Responsible for Forestry that Papua New Guinea has 38 million hectares of forest cover, which represents 80 per cent of its total land mass.
"Effective management of this land is a significant issue for our country," said Prime Minister O'Neill. "There have been abuses in the past, but we are working to create a more sustainable future and taking a number of significant steps forward in ensuring forestry sustainability."
Prime Minister O'Neill went on to say that Papua New Guinea looks to increase engagement in the region given that the APEC region accounts for half of world's trade and that the economy remains sound.
"Participation in APEC benefits our grassroots people by creating opportunities to feed into the broader economy as it expands," he explained. "Papua New Guinea will continue to enhance our engagement with APEC."
"We will weather the current slump in commodity prices, and emerge from current global economic uncertainty even stronger than we were before."
"Papua New Guinea is an economy that is truly open for business and we welcome our colleagues from APEC partner economies."
Minister for Forestry Douglas Tomuriesa described Papua New Guinea's vast forest area and rich biodiversity.
"Most of the land – about 97 per cent - is traditionally owned by the indigenous people," said Minister Tomuriesa. "The majority of the population still live in rural areas and are very dependent on the forests for their livelihoods."
"Papua New Guinea's forests are home to some of the world's last remaining forest-dependent societies and most communities share a very strong cultural link to their forests," he continued. "Equally our forests play a very important role in the economic development of our economy and of courses, for mitigating climate change."
Discussions continue on Tuesday and Wednesday with the Asia-Pacific Network for Sustainable Forest Management and the Nature Conservancy.
# # #
For further details, please contact:
Michael Chapnick +65 9647 4847 (in Port Moresby) at [email protected]
David Hendrickson +65 9137 3886 at [email protected]
More on APEC meetings, events, projects and publications can be found on www.apec.org. You can also follow APEC on Twitter and join us on Facebook and LinkedIn.