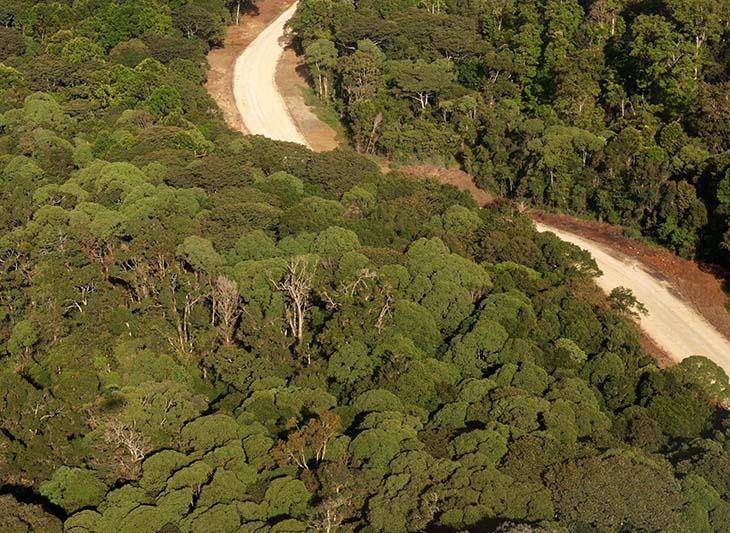 Last Call: Media Registration for APEC Ministers Responsible for Forestry Meeting
Port Moresby, Papua New Guinea, 19 October 2015
Media registration is closing for the APEC Ministers Responsible for Forestry Meeting to take place in Port Moresby on 27-29 October and to be chaired by Papua New Guinea Minister of Forests Douglas Tomuriesa.
APEC Ministers Responsible for Forestry Meeting (MRFM), 27-29 October
The 21 APEC members account for more than half of the world's forests, 60 per cent of global production of forest products and 80 per cent of total trade in forest products valued at over USD 150 billion. Yet, the future of the region's forests remain a significant concern, as illustrated by the haze that has again engulfed much of Southeast Asia due to forest burning for plantation growth.
Ministers Responsible for Forestry from APEC member economies will take forward new actions to build sustainable, resilient communities through sustainable forest management. Issues in focus will include increasing forest cover, combating illegal logging and associated trade, and promoting sustainable forest management and rehabilitation of forests.
Where:
Gateway Hotel, Port Moresby, Papua New Guinea
Deadline for media registration: 23 October 2015
Registration procedures:
All media representatives wishing to cover MRFM should register online at www.apecpng2018.org.
Identification badges will be issued to accredited media representatives.
Media events:
Introductory remarks during MRFM, the family photo of Ministers and post-meeting Joint Ministers' news conference will be open to accredited journalists.
Doorstop interview and photo opportunities will be available in conjunction with the meetings.
Media Center:
The International Media Center for MRFM shall be operational from 26 October 2015 at the Gateway Hotel, Port Moresby.
Note on media access:
All media representatives must be accredited and wear their identification badge to gain access to the meeting venue, facilities and specified events open to media.
Dress code: Tropical casual
Contact: Media support is available at: [email protected]
Queries pertaining to media registration, accreditation and coverage arrangements may be directed to: [email protected]
# # #
For more:
The complete schedule of APEC meetings in 2015 can be viewed here.
For further details, or to arrange possible media interviews with APEC officials, please contact:
David Hendrickson +65 9137 3886 at [email protected]
Michael Chapnick +65 9647 4847 at [email protected]
More on APEC meetings, events, projects and publications can be found on www.apec.org. You can also follow APEC on Twitter and join us on Facebook and LinkedIn.