APEC Turns to Small Firms to Combat New Health Threats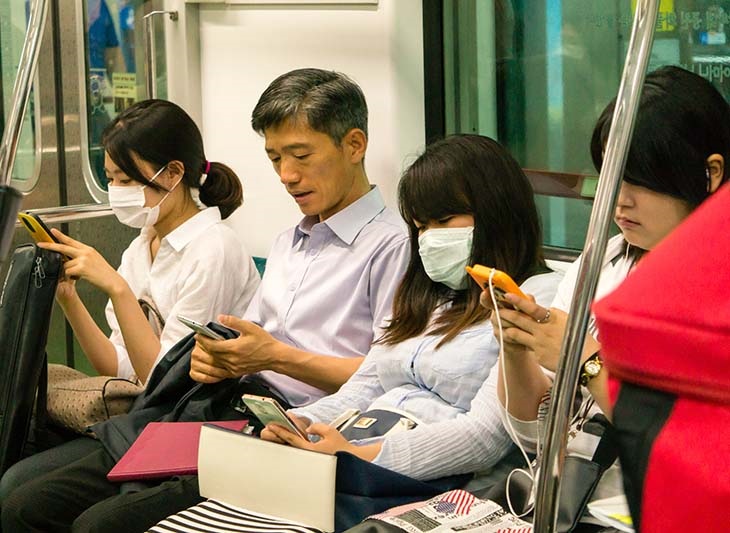 Senior health, trade and small business officials from the 21 APEC members are seeking to amplify the role of small and medium enterprises in mitigating unfolding health concerns that threaten three billion lives and the stability of economies across the Asia-Pacific.
Actions to make it easier for small firms in APEC economies to participate in the cross-border production and trade of healthcare products such as cutting-edge medicines and medical devices, and reduce their costs and safety risks for consumers, were taken forward by officials during just concluded meetings in Atlanta.
"Emerging diseases like Ebola and MERS have already demonstrated the very real impact infectious disease threats can have on the global economy," cautioned Dr Ryan MacFarlane, Chair of the APEC Life Sciences Innovation Forum Planning Group, which oversees member cooperation within the sector, and Principal APEC Coordinator at the United States Department of State. "A pandemic in the region could put many lives at risk and severely disrupt business, trade and growth on which people's livelihoods and economies around the world greatly depend."
"The enormous toll of non-communicable diseases on worker productivity is undercutting GDP by billions on a per APEC economy basis and well over a trillion region-wide," he added. "The health of people and economies on both sides of the Pacific will be exposed to even greater risk unless we take action now. Improving access to medicines and medical technologies through more robust, secure and economical cross-border trade flows, supported by wider small business participation in industry supply chains, is imperative."
The region's rapidly aging populations and increasing expenditure on healthcare and public pension systems add to the need for urgent policy remedies.
Officials are coordinating with industry representatives to identify and lower trade barriers that raise costs for consumers and make it costly or prohibitive for businesses, particularly small and medium enterprises, to integrate into the different stages of international production and trade of goods—known as global value chains. Harmonizing APEC members' regulatory regimes is a priority, including work to establish well-defined and consistent medical product approval procedures among them within five years.
"Small businesses face a disproportionate burden when it comes to cross-border production and trade as they often lack the capacity to navigate the multitude of regulatory barriers they encounter when venturing into new markets," Dr MacFarlane explained. "We are working to eliminate unnecessarily complex regulations to make it easier for small firms to do business in other APEC economies to power job creation and growth, and ensure public health and safety."
Officials are formulating new measures to crack down on illegal internet pharmacies and the trade of counterfeit medical products, protecting consumers and legitimate businesses within the sector. A pilot project is also being launched to facilitate the adoption of global data standards by companies in APEC economies, reducing costs for governments and exporters, including small firms, while increasing the integrity of industry supply chains in the region.
Work is further underway to promote adoption of the APEC Principles for Business Ethics in the Medical Device and Bio-Pharmaceutical Sectors among small and medium enterprises. The aim is to reduce incidents of corruption that raise business costs in the industry, driving up prices for consumers, as well as to ensure that healthcare decisions are made in a patient's best interest.
"Greater access to Asia-Pacific trade opportunities can create economies of scale to support the costs and uncertainties of medical research and product development," Dr MacFarlane concluded. "This is significant when the cost to bring a pharmaceutical product to market can be over USD1 billion and the cost for a medical device over USD500 million."
Small and Medium Enterprise Ministers from APEC member economies will meet on 25 September in Iloilo, the Philippines to review the progress of these initiatives and take further policy actions to promote new trade opportunities for small businesses in the region.
# # #
For more:
Parallel measures to lower Asia-Pacific trade barriers for small businesses that were advanced by APEC member officials in Atlanta are described here.
Additional information on APEC member initiatives to boost small businesses and their participation in trade can be found at this link.
For further details, or to arrange possible media interviews with APEC officials, please contact:
David Hendrickson +65 9137 3886 at [email protected]
Michael Chapnick +65 9647 4847 at [email protected]
More on APEC meetings, events, projects and publications can be found on www.apec.org. You can also follow APEC on Twitter and join us on Facebook and LinkedIn.