APEC Lifting Asia-Pacific Trade Barriers for Small Businesses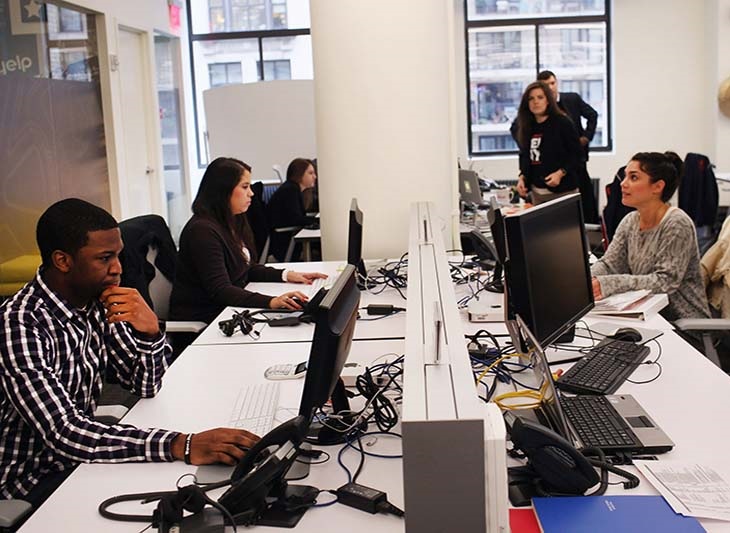 Senior commerce, trade and small business officials from the 21 APEC members are ramping up efforts to make it easier and less costly for micro, small and medium enterprises to take advantage of new Asia-Pacific trade opportunities.

Measures to lift trade barriers faced by small firms, the preeminent drivers of employment and growth among the region's economies, were taken forward by officials and industry representatives meeting in Atlanta over the last week. The focus is on creating openings for small businesses to integrate in global value chains, or the different stages of international production and trade of goods, by partnering with larger companies in cross-border supply chains.

"In the 21st century economy, the cost of every product made, moved, bought and sold is determined by how efficiently it moves through its supply chain," explained Bruce Andrews, Deputy Secretary of Commerce for the United States, in opening remarks. "Small and medium size businesses understand better than anyone else how strengthening global supply chains will foster the long-term competitiveness of economies across the Asia-Pacific region."

Small and medium enterprises account for more than 97 per cent of all businesses, about 60 per cent of GDP and half of the labor force in APEC member economies but a relatively low proportion of their exports—less than 25 per cent in the case of the United States as well as Indonesia, Japan, Malaysia, Singapore and Chinese Taipei, according to the APEC Policy Support Unit.

A new APEC Startup Accelerator Network for Early Stage Investment kicked off, providing technology startups from the region an opportunity to showcase their ideas before angel investors and venture capitalists as well as mentoring on cross-border business development from startup community heads and large companies including Coca-Cola and Intel. It sets the stage for the 3rd APEC Challenge offering a USD100,000 cash prize to the region's most innovative technology startup, as selected by an international panel of investors and industry executives.

A new APEC Small and Medium Enterprise Global Value Chain Business Matching and Internship Consortium was also introduced, consisting of small and large firms from APEC economies. The initiative will jumpstart information-sharing between them to pinpoint viable opportunities for small businesses to participate in the conception, design, production, marketing, distribution and support for consumer use of manufactured goods—from blue jeans to commercial jets. An online platform is under development to expand the scale and scope of exchanges.

"We are pushing to make our supply chains more innovative – because when individual companies embrace new technology, we can build tighter links between firms in every phase of the production process," Andrews said.

Officials further mapped out complex non-tariff policy barriers to facilitate small business participation in Asia-Pacific trade. Examples include unnecessarily complex regulatory requirements as well as local content requirements under which producers of manufactured goods must ensure that a certain percentage of their components are made in that economy and other localization hurdles.

Steps were additionally taken to widen trade participation in particular sectors. This includes training for hundreds of small and medium enterprises from APEC economies on meeting product safety regulations for temperature sensitive exports – ranging from agriculture, to pharmaceuticals, to flowers – new logistics technology that tracks and ensures product integrity, and supply chain financing. The session was led by regulators and experts from Georgia Tech's Supply Chain and Logistics Institute and the National University of Singapore.

"We can help goods and products move more efficiently between our economies by transforming and modernizing how our governments do business at the border," Andrews added. Technical collaboration is concurrently underway among APEC members to help each other ratify the World Trade Organization Trade Facilitation Agreement by year's end and proceed with rapid implementation, simplifying customs procedures to save exporters, including small businesses, time and money.

"Together with our APEC partners, we can create a seamless, sustainable regional economy in the Asia Pacific–one which will make it easier for companies of all sizes to do business in the region," Andrews concluded.

# # #

For more:

Additional information on APEC member initiatives to boost small businesses and their participation in trade can be found here.

For further details, or to arrange possible media interviews with APEC officials, please contact:

David Hendrickson +65 9137 3886 at [email protected]

Michael Chapnick +65 9647 4847 at [email protected]

More on APEC meetings, events, projects and publications can be found on www.apec.org. You can also follow APEC on Twitter and join us on Facebook and LinkedIn.