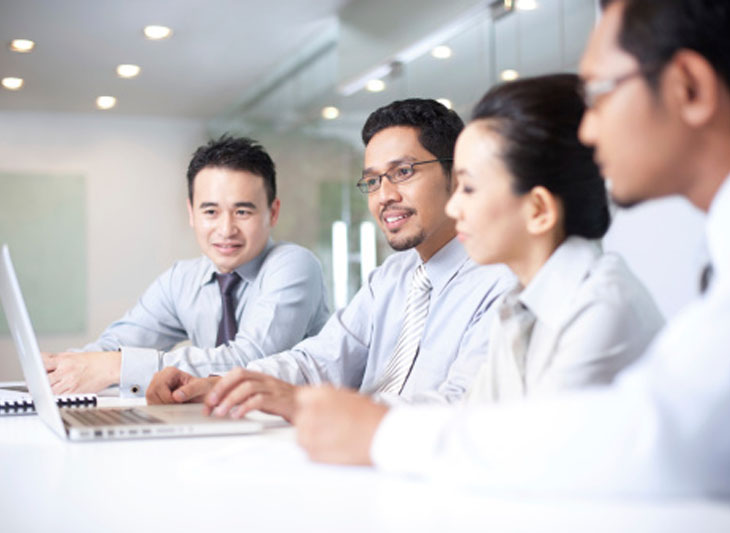 APEC Challenge Open to Tech Start-Ups
Singapore, 03 June 2015
Innovative technology start-ups and entrepreneurs in the Asia-Pacific are invited to pitch their ideas to a panel of high-profile international venture capitalists, angel investors and corporate executives as part of the 3rd APEC Challenge, sponsored by Intel and Siemens, on 19 – 20 October in Chinese Taipei.
The champion of the Intel Award stands to receive USD 100,000 and all winners will have opportunities to collaborate with Intel, Siemens and other investors. Team applications are due 30 June 2015.
This year the APEC Challenge is looking for start-ups specialized in four technology applications including Interactive Learning, Immersive Collaboration, Smart Mobility and Smart Home. The First APEC Accelerator Network Forum for Early Stage Investment will convene at the upcoming APEC Small and Medium Enterprises Working Group meeting in Atlanta, the United States on 10 - 11 June.
Launched in 2014, the APEC Accelerator Network and its annual APEC Challenge in Chinese Taipei provides a platform for young entrepreneurs in the Asia-Pacific to showcase their ideas to investors. The contest culminates in a final round at the Intel Global Challenge and Siemens New Venture Forum in Silicon Valley, the United States for selected start-ups. In 2014, one of the APEC start-ups, ServTech, took first place at the Intel Global Challenge with its cloud-based app store for factory managers.
"Last year, the APEC Challenge helped many start-ups secure funding from venture capitalists and corporations," said John Andersen, Chair of the APEC Small and Medium Enterprises Working Group.
"For example, Roam & Wander, an innovative toy company from Hong Kong, China, was invested by 500 Startups, a well-known Silicon Valley accelerator. AirSig, which enables signing onto online sites by waving your smartphone, secured an investment of USD 2 million from Foxconn Group, making it the most valuable start-up company ever seen in Chinese Taipei," added Andersen.
The international venture capital attention captured by APEC start-up companies last year highlights the Asia-Pacific as an innovative source of new technologies. The APEC Accelerator Network's goal is to nurture this entrepreneurial talent and is part of APEC's priority to stimulate the growth of the region's innovation and start-up base.
"We look forward to helping the next round of Asia-Pacific innovators bring their ideas to a global audience and gain recognition," said Johnny Yeh, Director General of the Small and Medium Enterprise Administration in Chinese Taipei, who helped initiate the APEC Accelerator Network.
To apply by 30 June 2015, please go to http://www.apecaccelerator.org
Read more about last year's APEC Challenge and winners here.
# # #
For further details, or to arrange possible media interviews, please contact:
Jennifer Juo +65 9721 8660 at [email protected]
Michael Chapnick +65 9647 4847 at [email protected]
More on APEC meetings, events, projects and publications can be found on www.apec.org. You can also follow APEC on Twitter and join us on Facebook and LinkedIn.