APEC Launches Scholarship Initiative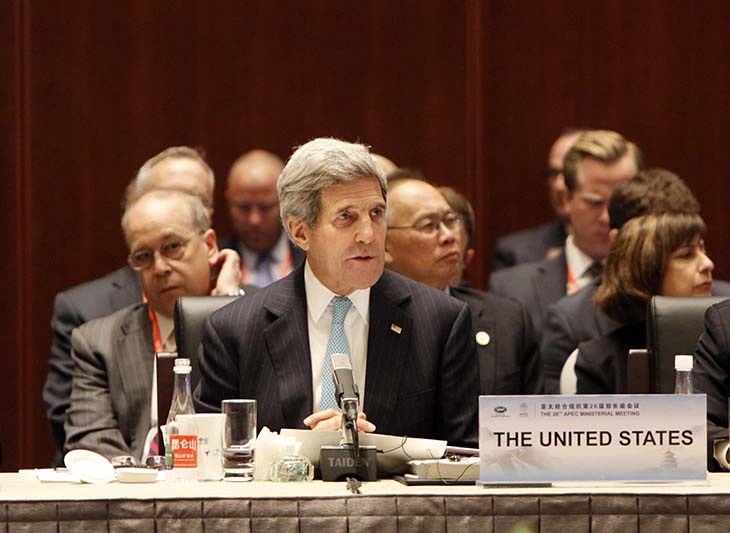 Students and professionals across the Asia-Pacific will now enjoy greater access to cross-border education, training and internships in the region following the launch of a new APEC Scholarship and Internship Initiative.

The initiative aggregates sponsored study and career development exchanges offered by universities and companies in APEC member economies and supports the creation of new opportunities by facilitating coordination among governments, higher learning institutions and companies in the region. Applications are now being accepted through an online portal, which was opened by APEC Senior Officials during their two-day meeting in Clark that concludes on Saturday.

"A well-educated, well-trained and well-connected workforce is critical to ensuring long-term growth and prosperity on both sides of the Pacific," said John F. Kerry, Secretary of State of the United States which is leading the Initiative's development. "Together, APEC and the private sector are opening the gates of opportunity to provide more of the region's three billion people the knowledge, skills and experience they need to thrive in a 21st century marketplace."

The APEC Scholarship Initiative was introduced during a meeting of APEC Trade Ministers in Qingdao, China last May and endorsed by the region's Leaders in November in Beijing. Universities and companies interested in sponsoring an undergraduate or graduate-level scholarship, or an internship or training program for a student or professional, can inquire with participating APEC economies.

"Our goal is to maximize opportunities afforded by globalization to strengthen people's employability and earning potential," explained Dr Alan Bollard, Executive Director of the APEC Secretariat. "We are particularly intent on empowering youth and women to narrow economic inequalities and drive new growth."

The initiative will bring APEC economies an important step closer to realizing their target of one million intra-APEC university-level students annually by 2020, advancing these overarching objectives. Set in 2013, it would represent an estimated 25 percent increase compared to existing levels.

"Broadening access to education, training and skills is needed to mitigate the threat of skilled labor shortages due to unfolding demographic changes around the Asia-Pacific, namely aging populations and lower birthrates," noted Dr Bollard. "Candidates with overseas experience are in many cases viewed more favorably by firms seeking future leaders with a global outlook."

"At the end of the day, nurturing a more highly skilled and mobile workforce is good for people's career development, it's good for employers and it's good for growth," he concluded. "Economic empowerment promotes a virtuous cycle of greater productivity, the creation of higher quality, higher paying jobs and more prosperous and equitable societies which is what we are all aspiring to achieve."

More information on the APEC Scholarship and Internship Initiative, including a preliminary listing of related opportunities and links to application materials, is available at: http://education.apec.org/

For more:

Additional information on APEC cooperation to strengthen human resources development can be found at this link.

# # #

For further details, or to arrange possible media interviews with APEC officials, please contact:

David Hendrickson +65 9137 3886 at [email protected]

Michael Chapnick +65 9647 4847 at [email protected]

More on APEC meetings, events, projects and publications can be found on www.apec.org. You can also follow APEC on Twitter and Sina Weibo and join us on Facebook and LinkedIn.