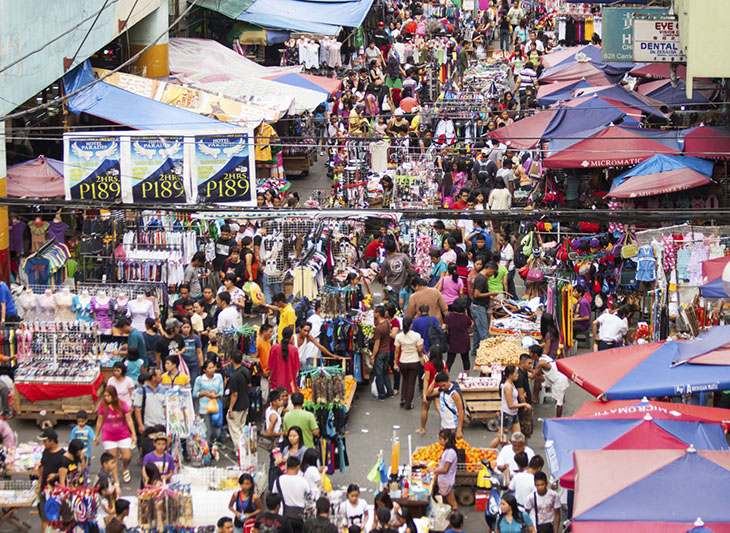 'Inclusive Economies' Key to Asia-Pacific Growth, Says Bollard
Hong Kong, China, 02 February 2015
The capacity for improved growth across the Asia-Pacific will be greatly determined by the establishment of more 'inclusive economies' that boost trade and investment while ensuring that the benefits are widely felt by the people, according to APEC Secretariat Executive Director Dr Alan Bollard.
Dr Bollard offered perspective on a newly launched 12-month initiative within APEC to advance this objective and associated policy actions being taken forward by member economies in remarks delivered to the City University of Hong Kong, on the sidelines of a just concluded 4-day meeting of private sector executives from the APEC Business Advisory Council, or ABAC.
"We can no longer assume that growth will be driven by trade," cautioned Dr Bollard, setting the tone for a separate meeting of APEC Senior Officials on 6-7 February in Clark, the Philippines to direct implementation of the initiative originated by the archipelago as APEC 2015 Chair. They will consider recommendations from ABAC and build on collaboration among more than 20 APEC technical working groups now gathered in Clark and nearby Subic.
"We are seeing significant development of a growing middle class in East Asia and Latin American and that drives domestic demand," he noted, while pointing out that these trends fall up against a period of considerable transition and new challenges.
"The story for the region is one of growing inequality," Dr Bollard explained. "This is not about inequality among economies but populations within economies."
Measures being pursued under APEC's 'inclusive economies' initiative aim to narrow economic gaps by promoting cross border education and career training opportunities, the development of starts-ups and new openings for small businesses to participate in global trade and production chains, and safeguards against emerging economic, social and environmental threats.
"APEC is working through a complicated set of issues and complicated drivers, and it means different things in different economies," said Dr Bollard. Mitigating risks such as those linked to climate change and the increasing frequency and intensity of natural disasters, pandemics, gender imbalances in the economy, and labor migration are among the points of focus.
"As populations urbanize, people move into the middle class, cities change, environmental problems arise, social services increase and demand for technology surges," he exhorted. "Electronic commerce and common data standards offer ways of doing this without the friction that existed previously," additional areas of collaboration between APEC economies.
Dr Bollard went on to describe how these measures amplify the value and feasibility of concurrent efforts to lower barriers to trade and investment through greater regional economic integration.
"China promoted the study into the Free Trade Area of the Asia-Pacific within the context of the Trans Pacific Partnership, ASEAN+ Regional Economic Comprehensive Partnership and Pacific Alliance," he explained. "We don't want to see those negotiations going off in different directions."
Last November in Beijing, APEC Leaders called upon member economies to pursue a new two-year collective strategic study on issues related to the realization of the FTAAP.
"In the first year we'll work on setting up the terms of reference for the strategic study," Dr Bollard concluded. "After that plan is in place, we can address the substantive questions about what elements to include and whether pursuing a FTAAP is likely.
"Solidifying constituent buy-in by demonstrating the extent of the benefits of greater interconnectedness will be crucial to facilitating this process."
For more:
The First APEC Senior Officials' Meeting (SOM1) and Related Meetings schedule in Clark and Subic can be viewed here.
Packed with photos, synopses, data and additional planning information, the newly unveiled APEC Outcomes and Outlook 2014/2015 puts APEC's agenda into greater context.
# # #
For further details, or to arrange possible media interviews with APEC officials, please contact:
David Hendrickson +65 9137 3886 at [email protected]
Michael Chapnick +65 9647 4847 at [email protected]
More on APEC meetings, events, projects and publications can be found on www.apec.org. You can also follow APEC on Twitter and Sina Weibo and join us on Facebook and LinkedIn.