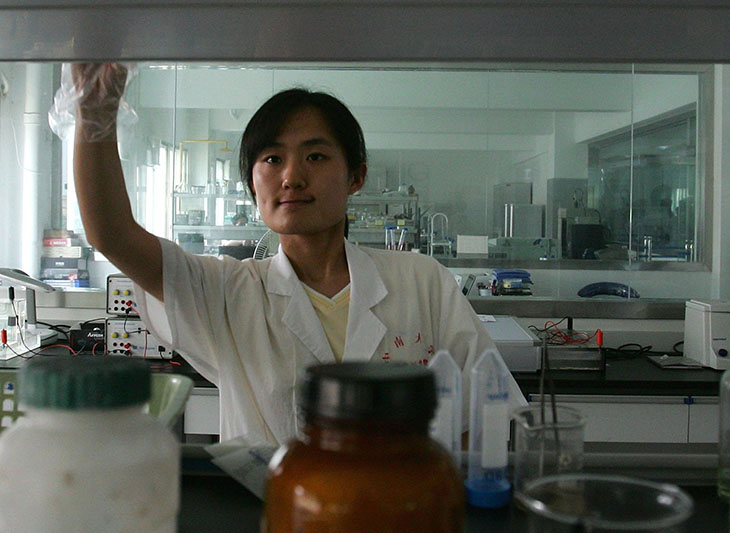 APEC Commercialization Push Augurs Enhanced Medical Innovation and Public Health
Seoul, Korea, 26 December 2014
Trade, economic and health officials from APEC economies have launched a ground-breaking new platform to support greater commercialization of innovative biomedical research originated in the Asia-Pacific, heralding the arrival of more cutting-edge treatments that improve public health and boost trade and economic growth.
The opening of the first-of-its-kind APEC Biomedical Technology Commercialization Training Center in Seoul follows two years of public-private sector consultations. Initiated by Korea and Thailand, the Center will build the capacity of policymakers, practitioners and businesses to move new biomedical technologies onto the market as emerging economies in the region play a more active role in research and development.
"Biomedical research is increasing all around the Asia-Pacific and ushering in important health breakthroughs but backend business processes are far less developed," said Dr Kee-Taig Jung, President of the government-owned Korea Health Industry Development Institute (KHIDI), the Center's coordinating body. "Without strong interface between R&D, policy and commercial interests, it becomes very difficult to bring innovations to the people who stand to benefit from them."
"Enormous resources are going into the pursuit of new biomedical discoveries which must ultimately come with a return on investment—for scientists and the public and private sector entities that support and market their work," added Dr Nares Damrongchai, CEO of the Thailand Center of Excellence for Life Sciences (TCELS), which is also government-backed and will support training and implementation of the APEC Center's recommendations in Southeast Asia.
The Center will foster the adoption of translational research, or that which is engineered to ensure findings can be used for practical applications that enhance public health. Additional focus will be on strengthening intellectual property management and business development, including strategy, valuation and marketing. The Center will serve as a platform for promoting policies conducive to commercialization in the medical life sciences sector. A pilot training program is now underway. The Center is expected to commence operations in earnest in 2015.
The Association of University Technology Managers, a US-based non-profit that promotes technology transfer globally, will provide content and training. Trade, economic and health officials from each of the 21 APEC member economies, under the auspices of the APEC Life Sciences Innovation Forum, will guide the Center's strategic decision-making.
"Lifting barriers to the delivery of new health innovations is not just a moral imperative, it also makes good economic sense," concluded Dr Ryan MacFarlane, Planning Group Chair of the APEC Life Sciences Innovation Forum. "By facilitating the conversion of sound biomedical research into treatments that people can actually use, you seed healthier, more productive labor forces, trade within the sector and growth that ultimately becomes self-sustaining."
The Center's development will be on the agenda when the APEC Life Sciences Innovation Forum meets in conjunction with the first APEC Senior Officials' Meeting and related technical meetings on 26 January-7 February 2015 in Clark, the Philippines.
See related:
For more on cooperation in APEC to advance life sciences innovation, click here.
# # #
For further details, or to arrange possible media interviews, please contact:
David Hendrickson +65 9137 3886 at [email protected]
Michael Chapnick +65 9647 4847 at [email protected]
More on APEC meetings, events, projects and publications can be found on www.apec.org. You can also follow APEC on Twitter and Sina Weibo and join us on Facebook and LinkedIn.