Senior Officials Set APEC's 2015 Agenda Priorities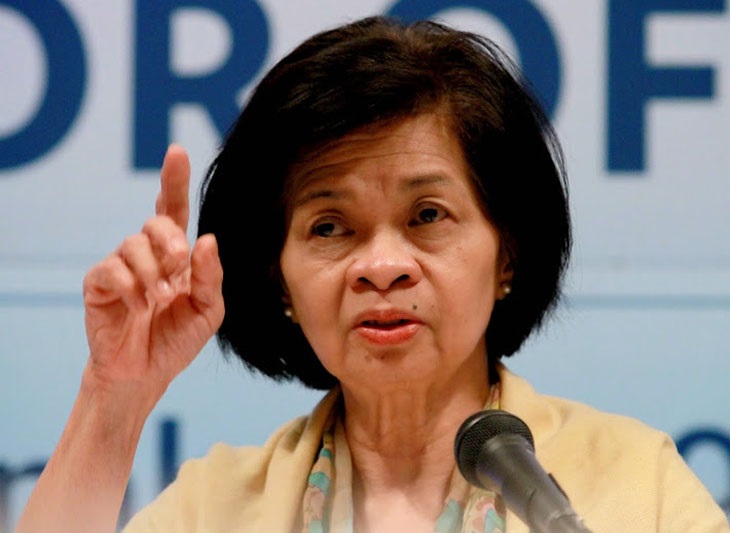 The priorities to be advanced by APEC during the Philippines' year as Chair in 2015 were set by Senior Officials from the region's 21 member economies at the conclusion of a key two-day planning meeting on Tuesday in Manila. Focus is on powering a new generation of trade, investment and sustainable growth amid changing global conditions while expanding the benefits for more of the region's 3 billion people.
Propelled by the breakthroughs achieved by APEC economies over the past year in China to bridge growth and sustainability gaps and guided by Philippines President Benigno Aquino III under the theme, "building inclusive economies, building a better world," initiatives to be taken forward in 2015 will center on:
Enhancing Regional Economic Integration
Fostering SMEs' Participation in the Regional and Global Economy
Investing in Human Capital Development
Building Sustainable and Resilient Communities
"We are in a different phase," said Ambassador Laura Del Rosario, Philippine Undersecretary of Foreign Affairs, who announced the region's 2015 priorities confirmed during the APEC Informal Senior Officials' Meeting, or ISOM. "The nature of the trading system and business is changing, and economies must adapt accordingly to keep up with the pace of these changes and ensure the prosperity of our people."
To enhance regional integration, APEC economies will organize and lead a task force to undertake a two-year collective strategic study on issues related to the realization of a Free Trade Area of the Asia-Pacific, as well as open a new technical capacity building initiative in pursuit of the FTAAP. Cooperation to reduce customs bottlenecks for goods at borders will also top the agenda—supporting the adoption of the global Trade Facilitation Agreement as well as APEC's pursuit of a 10 per cent increase in regional supply chain performance by the end of 2015, from 2009 levels. Easing services trade barriers and strengthening financial institutions will also be points of emphasis.
Additional measures to foster small and medium enterprise development will include addressing hurdles to starting a business, getting credit, dealing with permits, enforcing contracts and trading across borders—in line with APEC's goal to make it 25 per cent easier to do business in the region by the end of 2015, from 2009 levels, and facilitated by deeper cooperation in areas like structural reform and fighting corruption. Actions will moreover center on promoting SME sector modernization, standards conformance, commercial innovation, global production chain integration and increased value-added trade.
To strengthen investment in human capital development, further steps will be taken towards the goal of 1 million intra-APEC student exchanges annually by 2020, including advancement of a new APEC scholarship and internship initiative. Focus will also be on cultivating an APEC-wide women's entrepreneurship network to drive women-led business growth; training in areas like financial services and internet use; and finalizing Information Technology Agreement expansion to widen access to products that support academic and professional development.
To build sustainable and resilient communities, APEC will endeavor to reduce tariffs on 54 "environmental goods" to 5 per cent or less by the end of 2015 and pursue further steps to double renewable energy in the region by 2030, from 2010 levels, cut carbon emissions and raise energy efficiency. Initiatives will also center on improving natural disaster risk reduction, food security and the management of health threats, and counter-terrorism, as well as implementing APEC's Connectivity Blueprint and Multi-Year Plan on Infrastructure Investment and Development.
Adoption of the long-term Growth Strategy established by APEC Leaders in 2010 and APEC membership and observer status-related issues will also be reviewed.
"The bottom line is that the Asia-Pacific must tap new sources of growth and work towards new growth goals," concluded Ambassador Del Rosario, who will serve as Chair of the APEC Senior Officials' Meeting tasked with driving member economies' collaboration during the coming year.
"We want to connect parts of our economies that haven't been particularly well connected to traditional approaches to policies for globalization and development, and position them to take advantage of a framework that has increased trade and investment through the region so successfully to meet today's growth and sustainability challenges."
The First APEC Senior Officials' Meeting and related technical meetings will take place on 26 January-7 February 2015 in Clark, about 100km from Manila.
See related:
Remarks on APEC's 2015 priorities and specific trade and investment agenda, delivered by Philippine officials during the opening of ISOM, can be viewed on the APEC video page.
President Benigno Aquino III's APEC Philippines 2015 kick-off speech describing the issues that will drive member collaboration over the coming year are detailed here.
See video of President Aquino's APEC Philippines 2015 kick-off speech at this link.
# # #
For further details, or to arrange possible media interviews, please contact:
David Hendrickson +65 9137 3886 at [email protected]
Michael Chapnick +65 9647 4847 at [email protected]
More on APEC meetings, events, projects and publications can be found on www.apec.org. You can also follow APEC on Twitter and Sina Weibo and join us on Facebook and LinkedIn.