APEC opening environmental goods market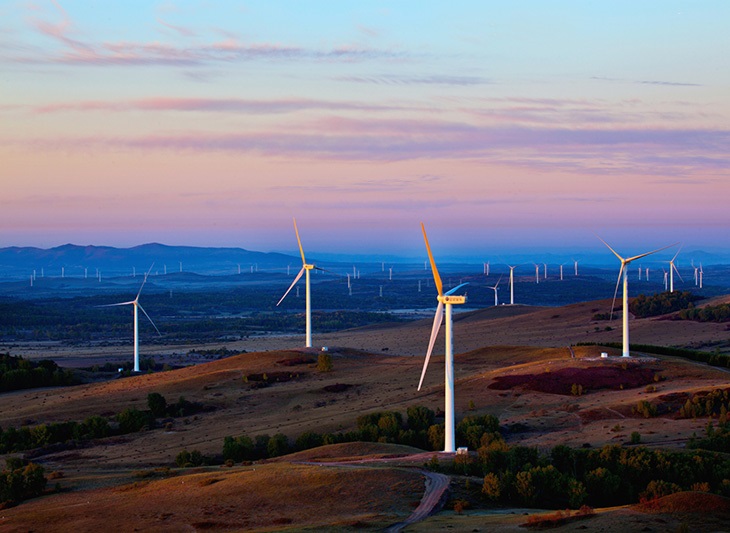 APEC economies are manoeuvring to ensure the realization of their landmark commitment to boost free trade in "environmental goods" that promote green growth and sustainable development while laying a foundation for the opening of a major cross section of this USD1 trillion sector and potentially others globally.

The building of technical capacity among APEC economies to reduce tariffs on a list of 54 products such as solar panels and wind turbines to five per cent or less by the end of 2015 has been a focus of trade officials from the region gathered in Beijing over the last two weeks. Progress was reported during a meeting of APEC Senior Officials that concludes on Thursday.

The commitment to reduce tariffs on an APEC list of environmental goods was made by the region's Leaders in Russia at the end of 2012. The initiative built on a decade of work to open the sector within APEC and the World Trade Organization. It is moreover the first and only multilateral arrangement to cut tariffs in the last 17 years.

"Member economies are working hard to implement this tariff reduction commitment," said John Larkin, Chair of the APEC Committee on Trade and Investment, which is the coordinating body for the initiative.

"Implementation requirements between economies vary in nature and scope," he explained. "We are stepping up our technical discussions to enhance transparency and consistency in how member economies implement the commitments in their tariff schedules."

The total market in environmental goods and services is expected to double to USD2 trillion by 2020, according to Environmental Business International. Increasing global energy demand, oil prices and efficiency and environmental protection requirements are driving this trend and have already resulted in a three-fold acceleration in trade within the sector over the last ten years.

Half of the top ten global exporters of environmental goods and 12 of the top 30 are APEC economies, the International Trade Centre furthermore reports. The APEC list of 54 products alone accounts for around USD500 billion in world trade. In addition, it is more than 70 per cent focused on opening trade in products that produce renewable energy, are used for environmental monitoring, analysis and assessment, or strengthen air pollution controls.

"Average tariffs on the products on the APEC environmental goods list are below or close to the five per cent target in many cases, but they are still higher for selected goods such as solar water heaters," noted Carlos Kuriyama, Senior Analyst at the APEC Policy Support Unit. "Further tariff reductions on the list will boost to trade, job creation and sustainable growth. This also applies to developing and emerging economies playing a greater role in the sector's production chains."

"The liberalization of environmental goods within APEC is laying a foundation for multilateral talks at the WTO that are just getting off the ground and could even encourage the replication of tariff reductions in other sectors or types of products," Kuriyama added.

The need to keep a lid on non-tariff barriers within the environmental goods sector is an added consideration.

"APEC's voluntary commitment is setting a global precedent," concluded John Maughan, a trade policy expert within the United Nations Environment Program's Technology, Industry and Economics Division. "Implementation of the APEC list is encouraging innovation in environmental technologies and opening the door to new industry standards and regulations."

"A key will be ensuring that these policies remain consistent with the region's tariff reduction actions, thereby facilitating trade for sustainable development within APEC and worldwide."

# # #

For additional information, or to arrange possible interviews, please contact:

David Hendrickson +65 9137 3886 at [email protected]

Michael Chapnick +65 9647 4847 at [email protected]

Details about APEC's 2014 priorities and initiatives can be found on www.apec.org. You can also follow APEC on Twitter and Sina Weibo and join us on Facebook and LinkedIn.