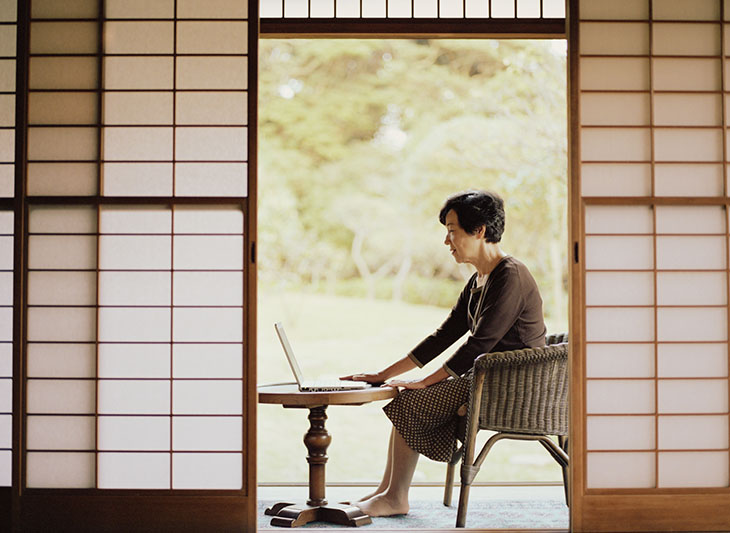 APEC turning to ICT to support aging populations
Singapore, Singapore, 19 June 2014
Better information and communications technology access and service delivery is needed to boost living standards and innovative growth as populations age within the Asia-Pacific and increase pressure on shrinking workforces and budgets.
Senior policy officials from APEC member economies and private sector representatives confronted the scope of the demographic challenge facing the region's economies during an APEC workshop this week in Singapore on strengthening ICT applications for the elderly and people with disabilities.
"A demographic shift of epic proportions is underway in Japan and across many developed and developing economies in the Asia-Pacific," said Yasushi Yoshida, Director General of ICT Strategic Policy Planning at Japan's Ministry of Internal Affairs and Communications and a keynote speaker at the workshop.
"It is incumbent upon governments and the business community to work together to bridge the digital divide by harnessing data analytics for greater citizen engagement and further improve public service delivery," Yoshida added. "This is particularly the case in areas like healthcare which will put greater strain on financial and human resources through the coming years."
Japan's aging rate – the ratio of the population 65 years old and up – is the highest among advanced economies and continues to steadily increase. Its working age population is expected drop by 13 million during the 2010-2030 period and by more than 30 million by 2050, according to the National Institute of Population and Social Security Research in Japan.
Developing and emerging economies are also facing a demographic crunch. China, Korea and Singapore's aging rates are each expected to exceed 30 per cent by 2050 compared to around 10 per cent in 2010, the United Nations reports. The rate in Indonesia is predicted to jump from around 5 per cent to nearly 20 per cent during this same period.
"We are collaborating to better position our economies to take advantage of unfolding ICT industry developments and help mitigate the effects of population changes in the region in the process," said Nur Sulyna Abdullah, Chair of the APEC Telecommunications and Information Working Group.
"Massive increases in digital data, the rise of cloud computing and public use of smart phones are among the game changing factors guiding the direction of our cooperation," explained Nur Sulyna, who is also Head of International Affairs, Legal and Commission Secretariat at the Malaysian Communications and Multimedia Commission.
"By making ICT more accessible to a greater number of people, including the elderly and people with disabilities, and enhancing public and private data use, we can do a lot to create paperless environments and reduce operating costs for businesses and economies," added Professor Toshio Obi, Director of the APEC e-Government Research Center at Waseda University and overseer of member economies' multiyear project on ICT for aging society. "We are creating new e-APEC strategy."
APEC economies are focused on the development of training courses for ICT trainers of the elderly and disabled, assessing the impact of wider ICT adoption and fostering policies that accelerate the production and commercialization of industry innovations that cater to people with special needs.
Further emphasis is on the strengthening of online government services. This includes the exchange of strategies and best practices for optimizing technology infrastructure, back office speed and data use based on inputs from companies and citizens.
"The clock is ticking for Asia-Pacific economies to address the dual challenges of aging populations and declining birthrates," concluded Dr Alan Bollard, the APEC Secretariat's Executive Director. "Coordinated efforts to widen ICT access and improve service delivery are helping to raise living standards for the region's seniors. They are also opening new opportunities for businesses and the next generation of entrepreneurs vital to long-term productivity and growth."
The APEC Telecommunications and Information Working Group will meet on 29 September-3 October in Brisbane, Australia to take APEC's ICT development agenda another step forward.
# # #
For more details or to arrange possible media interviews, please contact:
David Hendrickson +65 9137 3886 at [email protected]
Michael Chapnick +65 9647 4847 at [email protected]
Additional information about APEC meetings, events, projects and publications can be found on www.apec.org. You can also follow APEC on Twitter, Facebook and LinkedIn.