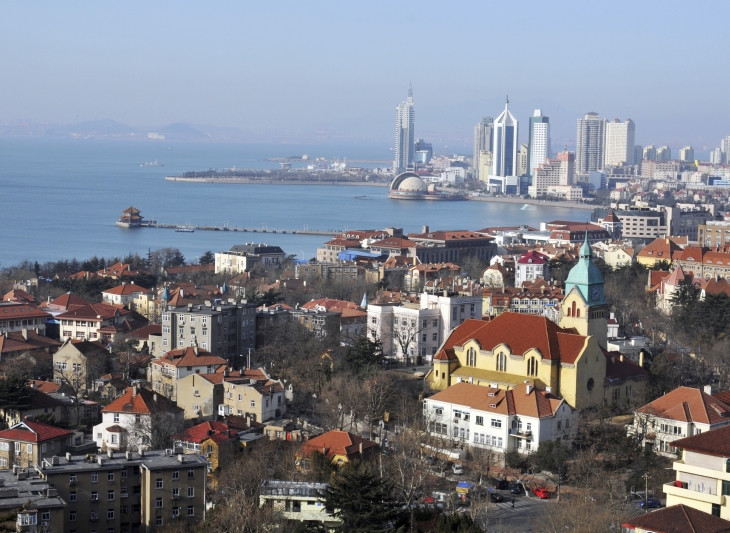 APEC in Qingdao to advance new growth drivers
Qingdao, People's Republic of China, 08 May 2014
Trade Ministers, Senior Officials and technical experts from APEC economies, the world's largest regional economic grouping, are meeting in the port city of Qingdao, China over the next ten days to spur more open, integrated and productive markets needed to capture new growth opportunities and narrow employment and wage gaps across the Pacific Rim.
Talks will culminate with the APEC Ministers Responsible for Trade Meeting on 17-18 May, hosted by Minister Gao Hucheng of China's Ministry of Commerce. Advancing the negotiation and implementation of comprehensive, high quality trade agreements, improving coordination between their participants and moving towards the realization of a Free Trade Area of the Asia-Pacific are points of focus.
This is consistent with the framework and priorities of cooperation within APEC during China's year as host economy. They include "Advancing Regional Economic Integration," "Promoting Innovative Development, Economic Reform and Growth," and "Strengthening Comprehensive Connectivity and Infrastructure Development."
APEC economies' Senior Officials, hosted by Li Baodong, Chair of the APEC Senior Officials' Meeting and China's Vice Foreign Minister, will chart the next step for regional economic cooperation and building of technical capacity vital to aligning policy regimes across diverse economies on 14-15 May.
Decisions will draw on actions taken by officials and technical experts from working level fora which are addressing issues ranging from preparatory requirements for free trade agreement negotiations, to the harmonization of medical product quality and supply chain regulation, electric vehicle standards development and increasing food security.
"Recovery in the Asia-Pacific is progressing but growth remains uneven and its medium term trajectory has dropped a notch due to sluggish trade and factors like reduced productivity," concluded, said Dr Alan Bollard, APEC Secretariat Executive Director. "APEC economies recognize that there are no quick fixes and taking a long view in their policy calculations."
"Our task is to ensure that the policies we put in place and the agreements we negotiate to lower trade barriers and boost domestic consumption-based growth are complementary, inclusive and keep us all moving in a positive direction," Dr Bollard concluded. "The discussions taking place between APEC economies in Qingdao are key to driving this process."
Further information
For a complete listing of APEC events in Qingdao, please visit the APEC Events Calendar.
Click the links below for listings of:
APEC Senior Officials
APEC fora heads
# # #
For more details or to arrange possible media interviews, please contact:
David Hendrickson +65 9137 3886 at [email protected]
Michael Chapnick +65 9647 4847 at [email protected]
Additional details about APEC meetings, events, projects and publications can be found on www.apec.org. You can also follow APEC on Twitter, Facebook and LinkedIn.