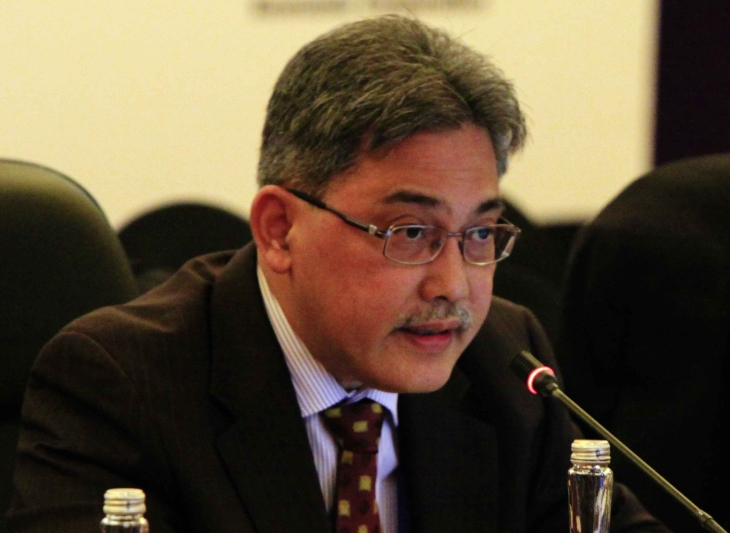 "We have to launch fresh initiatives that include a political commitment to unleash economic development that connects our region together," said Indonesia's senior APEC official this week at a meeting in Jakarta.
APEC Senior Officials convened on Wednesday and Thursday for the first time this year to review the outcomes and project proposals that were taken forward over the past two weeks in Indonesia's capital city. The priorities underpinning this work are centered on enhancing free trade, pursuing sustainable growth with equity and promoting connectivity. The results will form the foundation for the APEC Economic Leaders' Meeting that will be held in Bali in October.
The Chair of the APEC Senior Officials, Ambassador Yuri Thamrin, said that a more focused discussion on non-tariff measures and barriers in goods, services and investment is necessary to advance the goal of free and open trade and investment.
"A more connected Asia-Pacific will assist the flow of goods, services, capital, and skilled people in the region," said Thamrin. "With actions taken in 2013, APEC will improve its quality of growth and strengthen regional economic integration by connecting the region's growth centers."
"This is how we will demonstrate our commitments that we had previously made to attain the Bogor Goals," he continued.
Thamrin, also outlined his vision for how APEC should promote connectivity in the region.
"We will cooperate and collaborate to further strengthen the connectivity of our region, including by putting infrastructure and investment on the APEC agenda," he said.
Launching an initiative to support infrastructure development and investment, APEC will seek to identify solutions to the barriers that exist and develop guidelines that cover the key stages of the project cycle.
"There are numerous issues that need to be considered in relation to strengthening physical infrastructure development and investment," said Ambassador Thamrin. "This includes the right regulatory frameworks, robust financial markets, and managing risk."
APEC's work on infrastructure is widely dispersed throughout the region and crosses several sectors. APEC Executive Director, Dr Alan Bollard, confirmed that a number of Asian banks see big opportunities for project financing in the region and are starting to develop resources for that, but it is a long process.
"We are talking about sophisticated project financing requirements," Bollard explained. "A lot of Asian capital markets have local knowledge about these projects and are well aware of their risks. That's really crucial to structuring financing."
"More recently, bond markets in a number of economies have developed quite well and in fact, some of the public sector is considering pulling back from it to make room for the private sector."
Officials agreed to advance a development agenda that ensures a path to sustainable growth and takes into account equity goals for the people.
To overcome the challenge related to impediments in the supply chain mechanism, complexities in production bases, and the threat to disruptions of trade, APEC will seek a mechanism to provide international support to economies impacted by emergencies.
"Effective and timely delivery of disaster relief by facilitating travel for emergency responders will help the region not only save lives but also contributes to a resilient Asia Pacific as the center of the global growth," Thamrin said. "The project will seek a way to rapidly deploy assistance personnel and supplies to rehabilitate the supply chain, facilitate economic recovery and save lives in the immediate aftermath of disaster."
Furthermore, Thamrin said that APEC will promote the mobility of students, academics, and education providers by enhancing the existing network.
Senior Officials will meet next in Surabaya which will precede the Ministers Responsible for Trade Meeting in April.
# # #
For more information or to arrange possible interview opportunities, please contact David Hendrickson +65 9137 3886 at drh@apec.org or Michael Chapnick +65 9647 4847 at mc@apec.org.
Additional details about APEC meetings, events, projects and publications can be found at www.apec.org. You can also follow APEC on Twitter and join us on Facebook.