APEC combats corruption with medical device code of ethics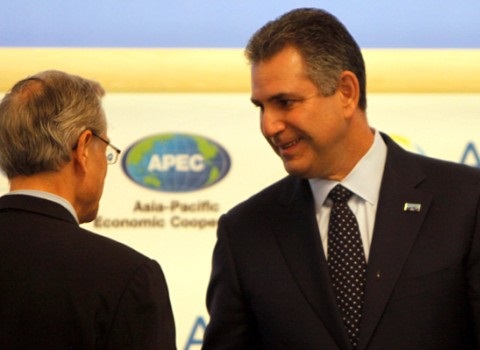 APEC has adopted a first-ever code of ethics for the region's medical devices industry.
The principles will improve the quality of patient care, encourage innovation, and promote the growth of SMEs that produce medical devices.
The Kuala Lumpur (KL) Principles for Medical Device Sector Codes of Business Ethics were endorsed by APEC SME Ministers at their 2011 Ministerial Meeting, in Big Sky, Montana.
"Once implemented, the KL Principles will help APEC member economies develop codes of ethics for their respective medical devices sectors," said Michael Camuñez, Assistant Secretary of Commerce for Market Access and Compliance.
"The codes will help eliminate corruption, one of the most insidious trade barriers facing SMEs throughout the APEC region," he added.
The KL Principles can be downloaded on the APEC website here.
APEC member economies developed the principles in response to last year's call by APEC's SME Ministers to assist members in improving the often fragmented and complex business ethics rules and practices that exist across the region.
"Ethical practices ensure health care decisions are based on the best interests of patients and promote patient access to life-saving medical technologies," Camuñez said.
"This is done by providing companies with clear parameters to guide conduct, as detailed in the five basic tenets of the KL Principles: integrity, independence, appropriateness, transparency and advancement."
Medical devices industry representatives note that unethical behaviour substantially increases the costs of doing business through the payment of penalties. Corruption lowers sales growth and productivity, inhibits the ability to enter new markets, and constricts access to capital. The World Bank estimates that corruption costs the world's private sector about US $1 trillion dollars annually.
Saving money by tackling corruption also boosts innovation by freeing up resources for research and development investments. Ultimately, both SMEs and patients benefit from better-designed and better-built medical devices.
"Innovation in this sector is not an accident. Investment in research and development represents 12 percent of the sector's revenue—four times the manufacturer average," Camuñez said. "With more resources freed up to invest in R&D and innovation, the sector will benefit from even greater growth."
The resulting growth of SMEs is essential to APEC economies, where SMEs account for over 90 percent of all businesses and employ as much as 60 percent of the region's workforce.
"The code of ethics is expected serve as a model for other industries," said Camuñez.
The APEC SME Working Group agreed to develop principles for the region's construction and bio-pharmaceutical sectors.
The APEC SME Ministerial is held annually by the APEC host economy to encourage the development of small and medium enterprises and to build their capacity to engage in international trade.
# # #
For more information, contact: Augustine Kwan +65 9831 0717 at [email protected] or Michael Chapnick +65 9647 4847 at [email protected]
Details about APEC meetings, events, projects and publications can be found at www.apec.org or www.apec2011.gov. You can also follow APEC on Twitter and join us on Facebook.