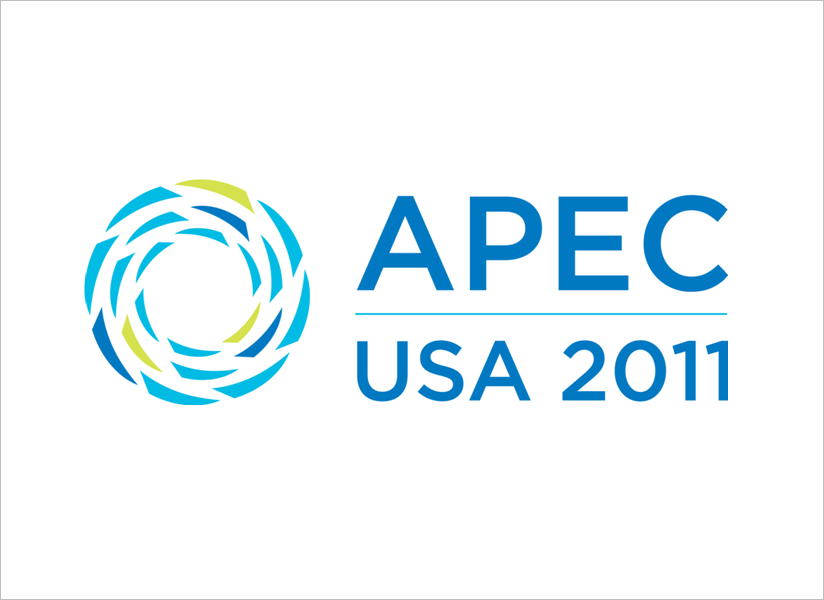 Aiming to increase economic engagement in the Asia-Pacific region, the United States highlighted its priorities when its hosts APEC in 2011.
The announcement was made during an informal preparatory meeting of APEC Senior Officials in Honolulu, where President Obama will host APEC leaders in November 2011.
The United States emphasized the importance of accelerating growth and creating jobs across the region by addressing specific concerns for improving the trade and investment environment.
As APEC host in 2011, the United States will prioritize concrete initiatives that build a "seamless regional economy" by achieving outcomes in specific priority areas, including:
strengthening regional economic integration and expanding trade;
promoting green growth; and
expanding regulatory cooperation and advancing regulatory convergence.
At the meeting convened at the historic East-West Center in Honolulu, US Senior Official Kurt Tong and his team proposed several policy areas for APEC officials to focus on in 2011. In addition to discussing how to organize the meetings for results-oriented outcomes, the United States explained that it will work with its partners to ensure the organization and its leaders remain relevant and accountable.
"In 2011, APEC is tasked with strengthening economic integration by working to define, shape, and address the next generation trade and investment issues that should be included in 21st century trade agreements in the region, including a Free Trade Area of the Asia-Pacific (FTAAP)," said Tong. "This will contribute to eliminating non-tariff barriers to trade and preventing new barriers from emerging." The U.S. official also suggested that "APEC should adopt policies and regulations that foster innovation and promote the use of information and communication technologies, and advance structural reform objectives in APEC economies."
"APEC has pledged to work to promote green growth and help our economies make a successful transition to a clean energy future. The United States aims to advance APEC's work to address barriers to trade in environmental goods, including non-tariff measures related to advanced technology demonstration products, such as vehicles, as well as remanufactured and recycled goods," Tong added.
"Addressing barriers related to technical regulations, standards and conformity assessment requirements is essential to lowering the costs of doing business and strengthening regional economic integration," Tong concluded.
The United States also announced that Michael Froman, President Obama's deputy national security adviser for international economic affairs, will chair the formal APEC senior officials' meetings during the U.S. host year.
APEC officials will meet throughout the year in the United States. They will converge in Washington, D.C. for their first meeting in March and again in Big Sky, Montana in May. Their final preparatory meeting will take place in San Francisco in September. Finally, the APEC Economic Leaders' Meeting will be held in Honolulu in November 2011.
For more information, contact:
Trudy Harris at th@apec.org or +65 9898 3710 (in Singapore)
Michael Chapnick at mc@apec.org or (+65) 9647 4847 (in Honolulu)