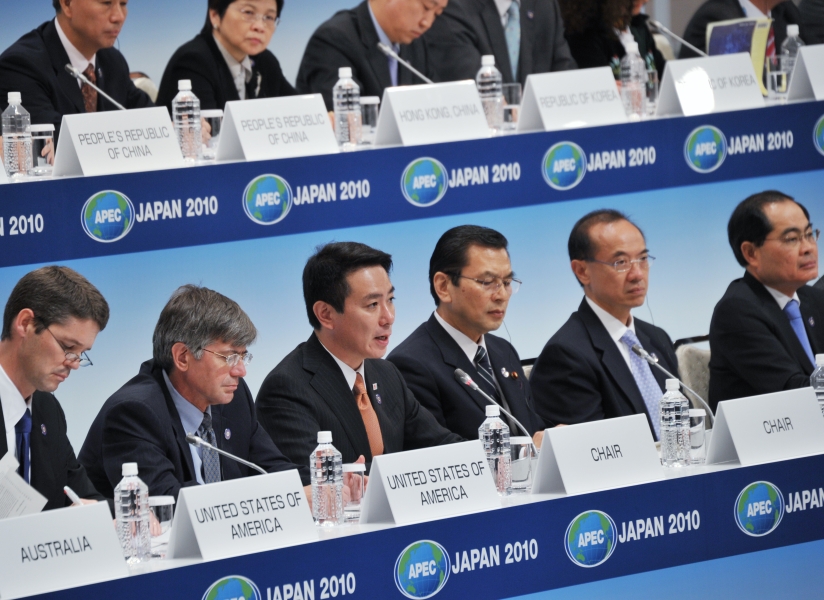 APEC releases 2010 progress reports on trade, economic policy
Yokohama, Japan, 11 November 2010
Yokohama, Japan, November 11, 2010 - APEC's high-level committees released their annual reports on Thursday outlining their work throughout 2010, including on corporate governance and regional economic integration.
The reports from the three committees are now available for download on the APEC website after they were endorsed by Foreign and Trade Ministers at their annual meeting in Yokohama, Japan. Copies of the Economic Committee report are also available from the documentation desk at the International Media Centre.
In the
EC's annual economic policy report
, the group has focused on a key area of structural reform, corporate governance, considered critical to the integrity of corporations, financial institutions and markets. A reputation for reliable corporate governance is also a prerequisite for attracting foreign investment.
The EC report said APEC economies are making progress on strengthening corporate governance by protecting shareholders' rights, making boards of directors more effective and improving the enforcement of corporate governance rules.
Progress and challenges reported among APEC economies include:
Some economies have developed voluntary guidelines or codes of corporate governance, and companies are required to explain their degree of compliance with these guidelines or codes

Economies with a high concentration of large family-owned companies reported many issues related to corporate governance, including nonprofessional directors on boards

More than half of economies report having a directors' institute or association that promotes professional development through training
Ministers also endorsed a separate report from the EC that takes stock of progress in implementing the APEC agenda on structural reform as well as progress made by individual economies in pursuing structural reform. The report is also available for download on the APEC website.
CTI initiatives range from enhancing collaboration among regulators so that business is able to meet differing standards and conformance requirements within the region, and therefore increase their flow of goods, to action plans to improve supply chain connections to reduce the time, costs and uncertainty of moving goods and services in the region.