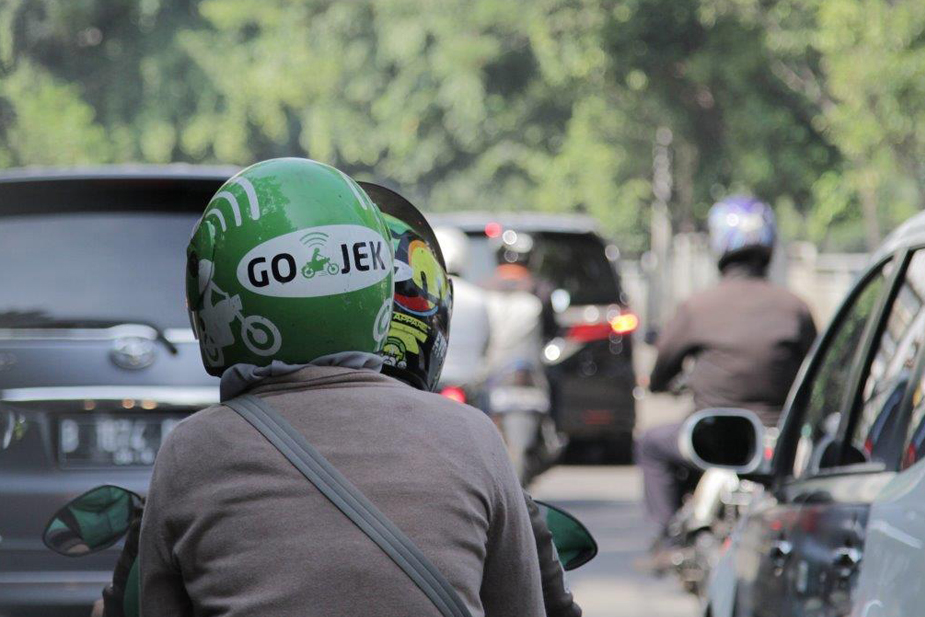 "Many APEC economies have only begun to grapple with the complexities of digital economy regulation."
Online platforms that are changing the business landscape and driving growth often play by a different rulebook.
In 1989, with the birth of the World Wide Web, the internet began its growth into a global communication network where businesses can find new markets.
More and more, consumers and entrepreneurs all over the Asia-Pacific are doing business online. There are cities in the region where you can get by without cash—just a connected mobile device is needed to make transactions, fueling the digital economy.
For the most part, this is something to celebrate. Digital technology is a potential tool for achieving inclusivity. It offers small-scale entrepreneurs, for example, a chance to reach larger audiences and easy access to essential information, giving them a fighting chance against larger corporations.
But in some cases, the opposite is also happening: Compared to traditional brick and mortar businesses that are subject to laws on taxation or quality control, online businesses operate in a regulatory vacuum, giving many of them advantages over their traditional counterparts. This has led policymakers to ask whether they should, or if they even can, regulate internet-based business.
In particular, the exponential growth of online applications in two areas—short-term property rentals and ride sharing—have led to calls for greater scrutiny and regulation. However, regulatory models designed for traditional hotel and apartment operators, for instance, might not be appropriate for their counterparts in the online sharing economy.
APEC is addressing such challenges by encouraging its members to exchange policies and best practices on how to regulate the internet and the digital economy.
In 2018 APEC officials convened in Port Moresby, Papua New Guinea, for a conference on good regulatory practices organized by Mexico's National Commission of Better Regulation.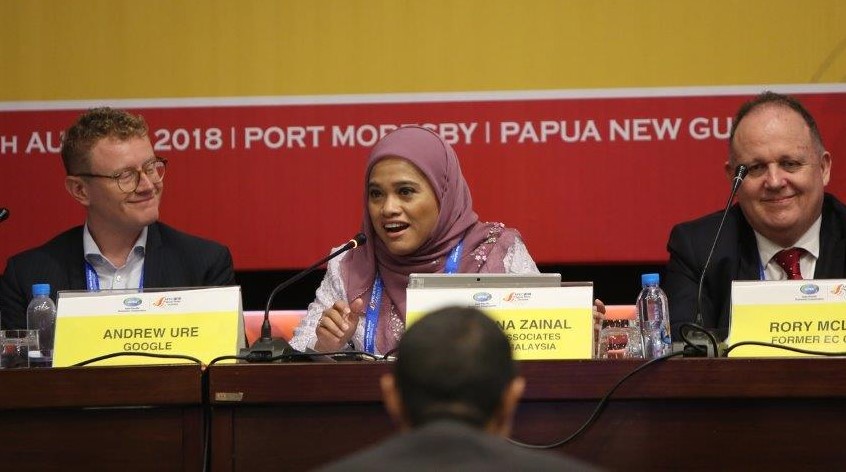 Nuraslina Zainal Abidin of Innovation Associates Consulting, a Malaysia-based firm: "We want to see whether the interest to regulate is to protect the citizen, to promote competition, or to look at external factors."
"This annual conference has helped APEC economies line up their regulatory systems so it is less frustrating for cross-border business," said Robert Logie, Chair of APEC's Economic Committee. "This year, we tackled the many challenges involved in regulating the fast-paced digital economy, including overlapping authority of the responsible agencies.
"Many APEC economies have only begun to grapple with the complexities of digital economy regulation," Logie said. "Traditional policy-making cycles can span anywhere from five to ten years—a snail's pace compared to the potential speed of a digital startup, which can develop into a company with a global market reach in a matter of months and carve out a cross-border empire in just a few years."
Ride-hailing and ride-sharing services like Uber, Grab and Go-Jek have a reported market size of USD20.4 billion in 2016–2017 in Southeast Asia alone. The worldwide number of participating car drivers (this excludes motorbikes, which are popular in many congested cities) has likely exceeded 1 million. The growth of these services has been met with concerns in a number of jurisdictions about passenger safety as well as labor standards for drivers.
The number of online bookings for short-term rentals have grown at an even faster rate: from more than 21,000 arrivals in 2009 to over 80 million recorded in 2016. These digital accommodation lessors have some advantages over their traditional counterparts, such as hotels, which must apply for permits to operate, make income tax payments, and adhere to fire and safety laws.
Compare this to a much lighter regulatory burden for online platforms in many APEC economies, even as they have begun to impact not just the market, but their surrounding neighborhoods as well.
Homes rented for short-term stays have drawn objections from some homeowners, who cite safety concerns and who have called these operations a public nuisance. Others suggest that unregulated short-term digital rentals have opened properties to outside investment, which has helped drive the price of real estate beyond the reach of ordinary families.
However, these operations benefit consumers by increasing competition and innovation. They've led to unprecedented convenience, a greater range of services and lower costs.
One of the economies that has been looking into this is Malaysia, which in 2017 welcomed 25.9 million tourist arrivals, 1.5 million of which booked through Airbnb.
These numbers are expected to grow, incentivizing officials to both examine short-term rentals more closely and to conduct a thorough regulatory review of policies that are in place for traditional industries.
Nuraslina Zainal Abidin, Managing Director of Malaysia-based consultancy firm, Genaxis Group, has been conducting studies on regulation and e-commerce to help inform Malaysia's policies.
To break down the relevant issues, she asks, "Is regulation still relevant?" and "Whose interests are we trying to protect?"
"As we look at what's the right regulatory approach, we want to see whether the interest to regulate is to protect the citizen, to promote competition, or to look at external factors," she said. "Can we provide a good regulatory environment more friendly to entrepreneurial activity?"
According to Abidin, it is not zero-sum. Regulators must "address the growing concerns on the growth of short-term accommodation by the public and traditional hotel operators while at the same time not stopping the economic growth that sharing economy technologies bring."
"The government realized that we want to protect everyone's interest," Abidin said of Malaysia's case, "but we also do not want to be a barrier to new market entry and new technologies, and new economies."
The approaches by different economies around the Asia-Pacific vary. Some ban short-term accommodation altogether; others let them operate with no intervention at all.
Others navigate the middle ground by recognizing these operations as business, while adjusting to their peculiarities. Some economies tax short-term, digital accommodation lessors as small businesses and use the revenue for projects that benefit the local community. Some economies have set limits on how many days a lessor can operate within a year. Still others are mulling proposals to make granting permits a local community decision.
Some economies with regulations already in place have set policies in aid of digital lessors, such as allowing them to operate without a permit in areas where few inns are operating.
Logie—whose Economic Committee deals regularly with improving regulations and government policies—acknowledges that while the sharing economy is here to stay, "we need to find an appropriate way to regulate it in order to protect consumers and workers and maintain a level playing field. Simply allowing online companies to operate in the shadow of the law is not an option."
"Finding balance is important," he said. "Regulations should be appropriate to evolving technologies and address the concerns of stakeholders without creating unnecessary burdens and obstacles for entrepreneurs."
He pointed out that APEC is well-positioned to bring experts together to develop a next-generation approach to regulating the digital economy. "The recent good regulatory practices conference was a good start," he said, "but we have a ways to go."