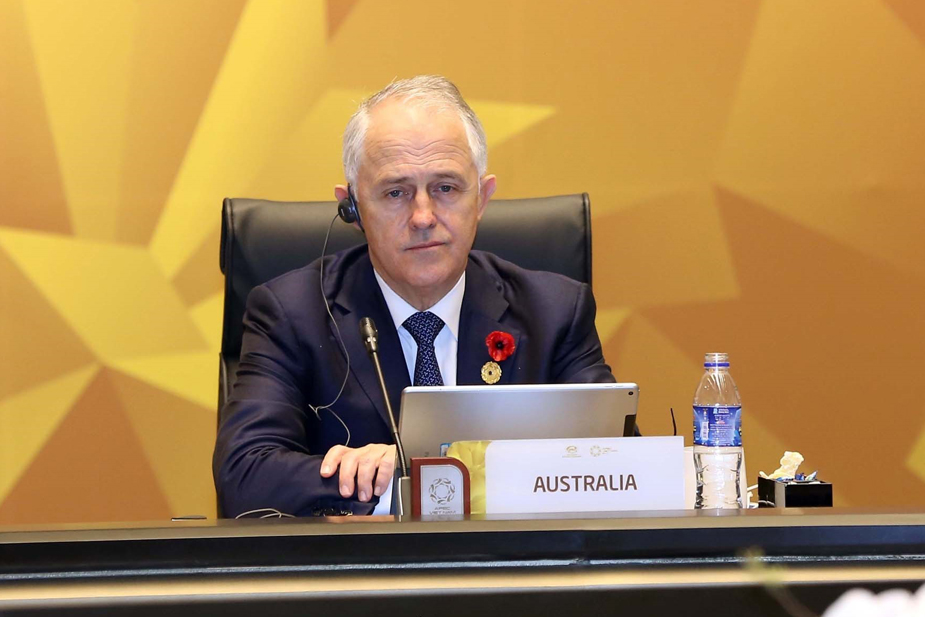 Prime Minister Malcom Turnbull of Australia is the leader of one of APEC's founding member economies and one of the region's early adaptors of digital technology.
During the APEC CEO Summit in Da Nang, Viet Nam, Prime Minister Turnbull joined Facebook Chief Operating Officer Sheryl Sandberg in a conversation about building connections and community in a technology-enabled world.
The following are some of his thoughts on "the great democratizing force of the internet" and the benefits of making it genuinely available to all.
1. We are living in a time of change, unprecedented in both its scale and its pace. We know that ten years ago only one in three people in the Asia-Pacific had access to a mobile phone. Now there are more mobile phones in the Asia-Pacific than in the rest of the world.
2. We have to make sure that everybody has access to the digital platforms that enable them to study, to pursue their social interaction and their economic interaction. We have to ensure that that accessibility is affordable. We have to ensure that everybody is able to use that digital technology and that we do not get digital divides created.
3. Small businesses move faster, they're more innovative, they're more enterprising, they often are prepared to take larger risks than large companies, including risks on hiring people. And that is where we have seen the strongest growth in jobs we've had in the last year in Australia. Being able to drive digital adoption in regional Australia is going to be so important because what that does is connect Australian small businesses with the big markets that we have opened up with our free trade agreements.
4. What the internet and the big platforms, Facebook and other ecommerce platforms, have done is lowered dramatically the barriers to entry for small and medium businesses into international trade. The idea of a mom-and-dad business being able to sell direct from regional Australia into just about anywhere outside of the district, let alone the other side of the world, would have seemed inconceivable not so long ago. And that is now feasible.
5. If you assume we're in a world of unprecedented change both in scale and pace; if we've ensured that that rapid change creates a lot of opportunities and risks; the more you empower the enterprising individual; the more you enable freedom; then the greater the outcomes you're going to have in terms of innovation, investment, and opportunity.