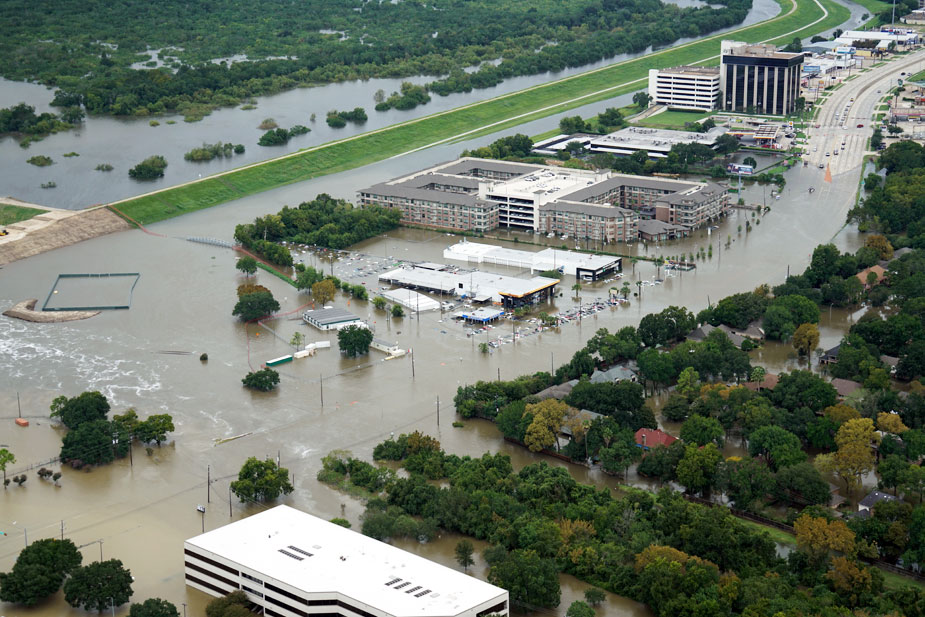 "If done right, a community will recover fast and will eventually come out better than before." - Dr Le Quang Tuan, Co-Chair of APEC's Emergency Preparedness Working Group
It has been nearly 40 days since Hurricane Maria made landfall in Puerto Rico, and some communities on the island are still physically and economically stranded.

The storm left the US territory's infrastructure in shambles—roads are damaged, communications are strained, and much of the 3.4-million population needed to survive for weeks without electricity and water to drink, bathe with or maintain sanitation.

The United States has been on the receiving end of a battery from the Atlantic Ocean this hurricane season. The hurricanes that flattened Texas, Florida, and Puerto Rico over the past three months have put disaster response and recovery under public scrutiny once again, and serve as a glum reminder that APEC suffers the world's worst natural disasters on both fronts.

The Atlantic is obviously no slouch, but it is still calmer than APEC's eponymous ocean.
While the Pacific Ocean was named after the Portuguese word for "peaceful," it is usually anything but. The Asia-Pacific is the most disaster-prone region in the world. According to a 2013 study by the United Nations, a person who lived there over the previous decade was 30 times as likely to have been affected by a natural disaster versus someone who lived elsewhere in the world.

Much of the blame goes to tectonic plates and the Pacific Ring of Fire—the chain of volcanoes that line the Pacific coasts of the Americas, East Asia and Southeast Asia to form not so much a ring, but an inverted horseshoe traced on the APEC map. Earthquakes and volcanic activity are steadily infrequent, but they cause the worst structural damage and most fatalities.

Weather-related calamities such as storms, droughts and floods on the other hand, cast a wider net. They affect the lives of billions by comparison. As climate change progresses, destroying crops and warming the seas to fuel stronger typhoons, these will only become worse in number and severity.

APEC officials refer to this increasing frequency, magnitude and scope of natural disasters as the "new normal," and have been taking steps to make the 21 member economies adaptive and disaster resilient.

Some of APEC's key areas of focus are bolstering existing critical infrastructure and rebuilding towns and cities to a standard that is more resilient to future disasters—to use the slogan, "Build Back Better."

Dr Le Quang Tuan, co-chair of APEC's Emergency Preparedness Working Group, believes it is imperative that key infrastructure be recovered immediately. Failing to do so would result in delayed recovery, and consequently extended periods of human suffering and economic repercussions beyond an affected area.
He cites the earthquakes and sediment disasters that struck Kumamoto, Japan, last year.
"The calamity brought about significant damage to roads and bridges that connect local industries to wider markets," said Dr Le.
Located in southwestern Japan, Kumamoto prefecture is a key manufacturing hub. A slowdown in production there will result in delays for many industries. The damage to the local Sony Technology Center, for example, which supplies imaging sensors that are a keystone of digital camera technology, was suspected to have held up the product releases of even Sony's competitors who use the same components.
"The earthquakes demonstrated how local disasters can have an indirect but significant influence beyond the affected area," he added, "Natural disasters that hit one economy will disrupt global value chains and have an impact on others."
As far as resilience and recovery is concerned, Japan is one of the best-case scenarios. Its government enforces ever-evolving disaster risk reduction policies, in particular, investment in resilient infrastructure, which protect its towns and cities against constant seismic activity in the archipelago.
"The case of the 2011 Great East Japan Earthquake demonstrates that immediate recovery of key transport networks is a precondition for quick recovery and BBB," said Ms Kyoto Kondo, the other co-chair of the EPWG, and Executive Director of the Asian Disaster Management Center.
"Rapid clearing operations were done in coordination with road works immediately after the disaster," she said. "This greatly accelerated rescue and recovery operations. With this experience, the idea of doubling key transport networks from wider scope of views has been re-focused in regional development plans for other economies as well."
Cases of whole villages being relocated to more resilient areas have been reported from several economies, such as Chinese Taipei, Japan, and the United States. These relocation areas are equipped with infrastructure better suited to withstanding natural disasters as a result of planning and post-disaster investment. Cooperation and knowledge sharing through the facilitation of APEC officials could contribute to vast improvements in post-disaster development plans across the region.
Last September, disaster management officials from across APEC convened in Vinh City, Viet Nam. Much of the discussion focused on the growing demand for critical infrastructure investment in the coming decades, particularly in areas that are vulnerable to calamities, or on the cusp of urban development.
Their discussions can be boiled down to specific recommendations for economy-level disaster response and creative recovery programs.
Crises are a Matter for the Top Levels of Government
According to Dr. Le, "natural disasters will never allow governments to discuss and plan recovery quietly."
"APEC leaders, who are often under the spotlight on the world stage, are expected to be well prepared to face any natural disasters and to present immediate visions for recovery," he said.
Responsibility placed at the top would cascade in an all-of-government approach, and coordination between all relevant ministries, including ties between those in charge of private-sector coordination and those in charge of disaster response.
Where the private sector and relevant authorities have shared goals under good leadership, the machinery created could react immediately and effectively to any disaster, and resources could be made available right away to both help an area recover quickly, and to plan for future possible calamities.
Disaster Resilience is a Long Game
It is a decades-long game, and long-term strategic thinking is the key.
"The Port of Kobe was severely hit by an earthquake in 1995," said Kondo. "Ever since then it has been handling less cargo compared to its pre-earthquake performance, up until the first half of 2017."
"It took almost two decades of trial and error to improve the port's services, operations as well as infrastructure to catch up with the new global standards," she added.
Kobe City has since published a future vision of the port, which maps future upgrades to the port's infrastructure and services over the next three decades.
Bigger is Not Always Better
"In the case of smaller communities, large and expensive infrastructure would be difficult to maintain," said Dr. Le. "At the same time, locally based, environmentally friendly structures adapted to individual localities might be better for increasing resilience."
Viet Nam and Indonesia have been exploring the kind of infrastructure that small communities could easily maintain. Dr.Le provides an elegant solution from Viet Nam, a recent victim of torrential rains and crop-destroying floods.
"They buttressed a dike system in Thi Nai lagoon in the Binh Dinh province by planting mangroves," he said. "The project doubles as climate change adaptation. Small is beautiful, and smart."
Adversity Could Become Opportunity
If there is one message the EPWG co-chairs wish to impart, it's that the stage of recovery from a natural disaster could be an important opportunity to make critical infrastructure investments.
"If done right, a community will recover fast and will eventually come out better than before," said Dr Le. "Top leaders and relevant authorities should be quick, vigilant and well prepared to collaborate."
When Hemingway wrote in A Farewell to Arms that "the world breaks everyone and afterward many are strong at the broken places," he was likely not talking about hurricanes and earthquakes, and the fortification of cities against them.
But with some good decision making and forward thinking the disaster-plagued communities of the APEC region will only grow stronger in the coming decades, even under constant duress.