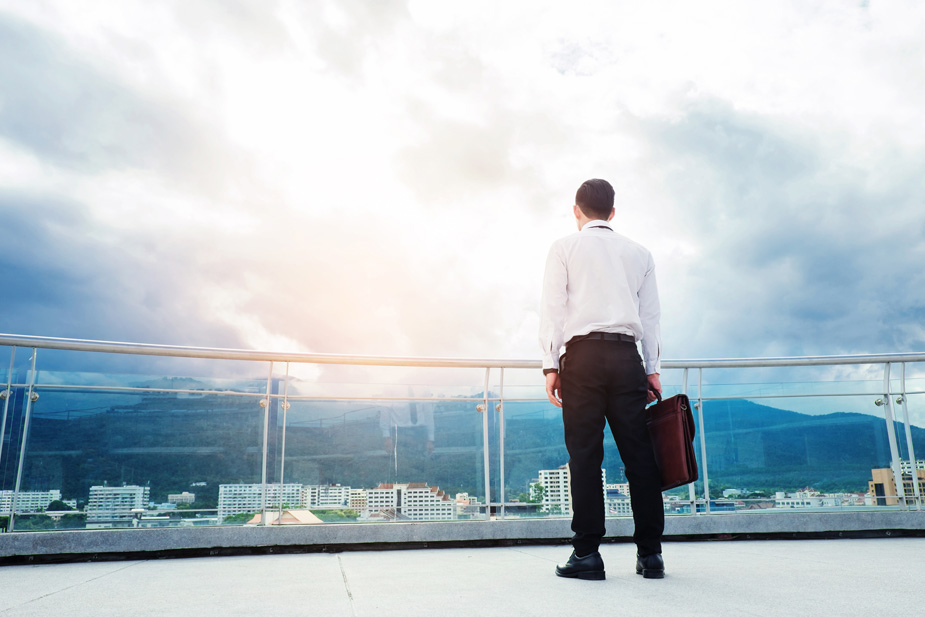 "After the 2020 deadline, we'll have to operate in a different way, towards different goals and with a different feel." - Dr Alan Bollard, APEC Secretariat Executive Director
As anti-globalization sentiments rise, along with rapid changes in industries and economies, APEC is mulling its future focus.
A torchbearer for free trade and investment, APEC has long worked to help member economies reduce trade barriers and promote the open flow of goods, services and capital in the Asia-Pacific region.
But the 2020 deadline for achieving its free trade goals—named the Bogor Goals after APEC Leaders met and committed to them in the Indonesian city in 1994—is fast approaching.
The looming date coincides with major technological changes in energy and other critical sectors, along with shakeups in global value chains in both developing and developed economies, and other areas of trade, all of which impact jobs and livelihoods.
"Around the time of the global financial crisis, trade and GDP growth slowed considerably," noted Dr Alan Bollard, Executive Director of the APEC Secretariat.
"After a decade of that, the future is slower growth; slower productivity growth, slower trade growth and different trade growth," Dr Bollard continued, acknowledging discontent towards globalization.
"After the 2020 deadline, we'll have to operate in a different way, towards different goals and with a different feel," he said.
Dr Bollard's comments were echoed at a dialogue on APEC's post-2020 vision hosted in Bangkok by the Thailand Foreign Affairs and Commerce ministries, the Thailand APEC Business Advisory Council and the Thailand National Committee for the Pacific Economic Cooperation Council.
Together, the region's public and private sectors worked towards a deeper understanding of the reasons for the globalization backlash, how to better communicate the benefits of globalization and to identify policies that could address these challenges.
Free trade has played a critical role in the APEC region's economic growth success story, according to APEC's Policy Support Unit. Between 1989 and 2013, a 10 per cent growth in trade in APEC correlated with a 5.6 per cent growth in GDP—around USD 123 billion of additional GDP in real terms.
Poverty has also fallen significantly, with globalization contributing to increasing household incomes. Almost 1.12 billion people were taken out of extreme poverty globally between 1981 and 2013, with APEC economies accounting for 88.5 per cent of that reduction.
Globalization has meanwhile continued to make life easier, cheaper and faster for businesses and households. For example, transportation and telecommunication costs have fallen significantly in recent decades. Infrastructure development and new inventions have likewise reduced the costs of doing business and facilitated global value chains.
But globalization has also resulted in unemployment in some sectors, especially when firms have struggled to compete in a globalized market, or changes in technology in a competitive sector have required workers with different skill sets.
Unemployment benefits, loan grants and other short-term policies were needed to cushion the impact of sudden job loss, along with retraining, job-search assistance and other longer-term measures. On a global level, rules-based policies were essential to ensure greater openness in the international market, resulting in fewer trade distortions.
"In general, globalization has clearly done a lot of good," said Dr Denis Hew, Director of the APEC Policy Support Unit. "But we have to also be more transparent about its costs."
"Globalization can be better managed," Dr Hew added. "We need to implement short-term as well as longer-term policies that will help reduce structural unemployment alongside continued efforts to liberalize markets."
What APEC will do to tackle such issues in the future is now under consideration by member economies in Viet Nam, this year's chair of APEC.
Dr Bollard said the region's officials are thinking about APEC's future direction in a number of different ways. This includes focusing their attention more on inclusive economic growth such as advancing skills training and labor market policies among economies, as well as best practice for social protection policies.
"Focusing not just on regional economic integration, but looking at who is being impacted by this and how—this is sometimes known as progressive globalization," Dr Bollard added.
APEC is honing in on next generation trade, particularly in services, to increase development and growth across the region. Dr Bollard said APEC could set new targets for reducing trade barriers and streamline its technical working groups to focus more on emerging trade issues like telecommunications, roaming charges and cybersecurity.
APEC could also set its sights towards establishing a Free Trade Area for the Asia-Pacific in the future by helping to converge the numerous free trade agreements being negotiated in the region. However, Dr Bollard said this "remains an ongoing research project."
Thai economist Dr Narongchai Akrasanee said APEC has made great strides in reducing trade barriers to help economies achieve strong growth over the years but that it is now time to concentrate on other common concerns.
"APEC economies have many sustainable development goals in common," said Dr Narongchai, who is also Chair of the Thai National Committee for Pacific Economic Cooperation.
Dr Narongchai listed climate change, sustainable cities, affordable and clean energy and quality education for all as among the "issues" that could take priority.
APEC has steadily recognized the need to expand its agenda beyond trade and tariffs to cover seemingly unrelated but timely areas such as the environment, security and the welfare of marginalized sectors of society.
Though these issues were not necessarily part of APEC's original goals, they are nonetheless essential in forwarding the forum's ultimate goal which is prosperity for all, and is a path that is seen to continue to influence APEC well into the future.
Viet Nam, as APEC host economy this year, has proposed that the forum continue adapting to the future and that its member economies "develop a vision" for APEC after 2020. Officials are gathering in Ho Chi Minh City through the end of August to push for forward-looking trade development in the Asia-Pacific.
Ministers will subsequently convene in Viet Nam, Papua New Guinea and Korea, followed by the APEC Economic Leaders' Meeting in Da Nang in November, to decide the way forward.
"Numerous challenges are facing APEC in this fast-changing world but this comes with opportunity," concluded Dr Bollard. "We've managed to do good in the past—free trade has pulled half a billion people in the region out of poverty into middle income. It's a legacy worth building on."