Out-of-Town Vacations Fire Up Local Economies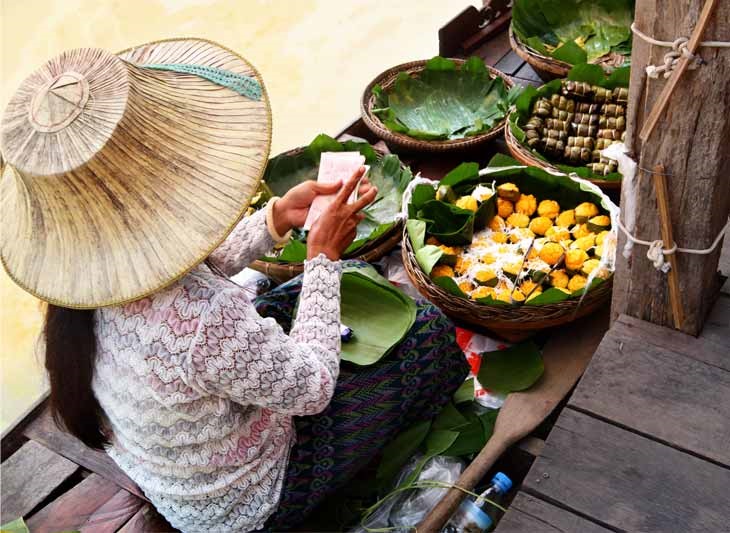 Tourism is a major income generator in the Asia-Pacific region and arrivals have more than doubled in the past two decades. An unexpected group stands to gain most, however, in the success of this consistently growing sector.
A recently concluded APEC study said that poor communities benefit significantly from the tourism industry's growth, citing reduced poverty by 1.26 per cent for every 10 per cent increase in tourist arrivals.
"Tourism is growing by 5.6 per cent yearly, and with the right policies in place, tourist arrivals could hit 800 million in the next decade and generate an additional 21.1 million jobs," said Emmanuel San Andres, analyst with APEC Policy Support Unit. "This would have an enormous impact on poverty reduction."
Small businesses tagged as key vectors
According to the report, tourists utilize the services of micro, small, and medium enterprises (MSMEs) owned by locals, making these businesses the primary source of employment in these destinations. "Small businesses appear to deliver a more equitable distribution of costs and benefits as compared to larger enterprises," said San Andres. "This is because small businesses tend to provide more employment opportunities to poorer households and utilize locally produced inputs."
The study also found that small-scale enterprises in the hospitality sector are particularly adept at providing opportunities for unskilled or low-skilled workers. The casual work then becomes a gateway to employment and a career — sometimes in a completely unrelated sector.
APEC promotes regional cooperation on tourism development and spearheads the coordination of travel policies across the region. According to the report, a coordinated approach on three levels is required to boost tourism. "There is an enormous amount of work being done on the destination, economy, and international levels," said San Andres.
Destination-level interventions involve partnerships between residents, operators, NGOs and local authorities at the tourist site itself. At the economy-level, policies on business licensing and permits, skills training, land-use planning, competition policy, and financial sector reform can benefit MSMEs in tourism.
Finally, interventions at the international level include regional cooperation on responsible codes of conduct for travel providers, as well as tourism policy coordination, best practice dissemination, and capacity building.
Reducing visa restrictions
One of the practical implications of the report's findings puts the spotlight on ease of movement around the region. "After examining data from multiple economies, the report concludes that reducing restrictions on tourist visas has the biggest positive effect," said San Andres. "Visa application costs and inconveniences have a direct impact on visitors," said San Andres.
If visas need to be imposed, then visa processing matters. For example, an economy that replaces a consular system with visas on arrival or electronic visas can experience a 2 per cent increase in arrivals.
"But, overall, the prime factor is cost," said San Andres. "For every USD 1 increase in visa costs, tourism growth drops by 0.2 per cent assuming all other factors are held constant. Tourists seem to prefer a free consular visa to a fee on arrival. Visa costs would be particularly important for budget or backpacker tourists."
Boosting connectivity
Another principal finding correlates direct flights with growth. This is a relevant policy area since regulations influence which routes airlines choose to service. For example, an open sky policy may encourage airlines to fly to remote but attractive tourist destinations.
"Our report shows that having a direct flight to a tourist destination increases arrivals by 0.35 per cent," said San Andres. "If direct flights are not possible, reducing the number of flight legs can also significantly increase arrivals growth."
According to San Andres, government agencies can also positively impact tourism by improving connection times between airports and destination points. In cities, this may mean addressing congestion problems around major airports or upgrading roads around regional airports.
Areas of growth
Southeast Asia is a region where tourism has been growing significantly. Malaysia, the Philippines, and Thailand have been developing their tourism sectors from a small business perspective. Singapore, on the other hand, has aced the visa and connectivity factors.
"Singapore attracts between four and five times its population in tourists each year, and policy plays a big role in this achievement," said San Andres. "Singapore does not impose a pre-visit application process for most travelers and charges nothing on arrival."
San Andres noted that airlines are attracted to Singapore's Changi Airport's reasonable fees and incredibly smooth operations. Also, both Singapore and Hong Kong, China have invested in infrastructure to reduce transit times between the airport and the city.
"Multiple actions can boost tourism, such as seeking heritage listings for monuments," said San Andres. "However, our research shows that easing visa restrictions and improving connectivity are the primary areas of improvement where APEC economies can make a difference."
For more information:
Ma. Lizbeth Barona-Edra | [email protected]