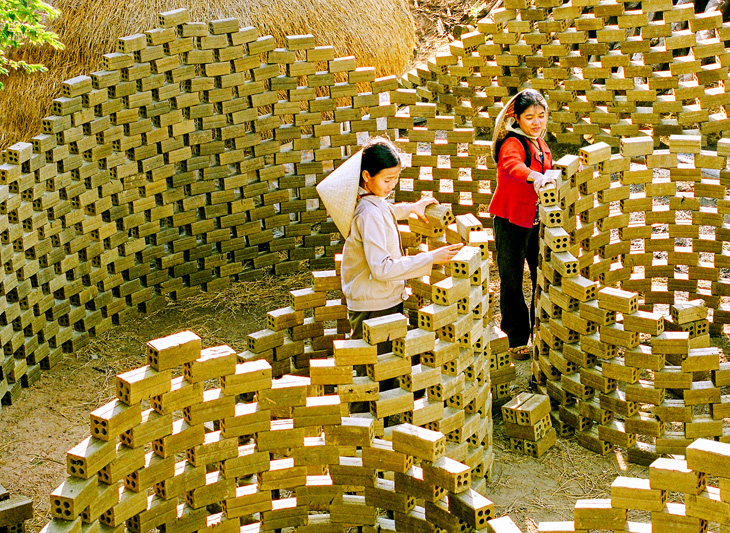 "Mainstreaming gender equality and women's empowerment is at the heart of APEC's inclusiveness agenda,"
Earlier in 2016, a bill seeking to expand maternity benefits for women in the private sector passed unopposed in the Philippine Senate. It sought to increase paid maternity leave from 60-100 days regardless of mode of birth. This is important to note because in the Philippines, normal delivery has less maternity leave entitlement compared to surgical birth. While awaiting final passage into a law, this development is hailed as one that promotes over-all wellness for mothers performing both maternal and economic roles.
APEC, whose core agenda is regional economic integration, considers gender inclusion as an important part of its work. While the past decades have shown progress in mainstreaming gender-related issues in the region, opportunities to widen this reach remain.
Informing policy by raising awareness on the status of women in society is one of the aims of the 'Women and the Economy Dashboard', a facility developed by APEC that includes 80 indicators of women's legal, political, educational, financial, and technology-access status in the region.
The Dashboard is used to monitor and track barriers to women's economic participation. By enabling direct comparisons between different economies, it helps policymakers identify which economies have been more successful in certain women-related areas, and encourages economies to learn from best practices.
"Mainstreaming gender equality and women's empowerment is at the heart of APEC's inclusiveness agenda," says Emmeline L. Verzosa, chair of the APEC's women and economy arm in 2015. "The Dashboard is a concrete tool to measure progress on the advancement of women in their economic pursuits – and the Dashboard will show the progress APEC economies are making."
"The fact that leaders recognize the Dashboard shows a high level of commitment to collect data and use the tool," she explains.
According to Verzosa, the Dashboard will provide the framework that APEC economies need to create and introduce individual action plans over the next five years.
"By providing governments and civil society groups with comparative data, we can help APEC member economies develop their own set of aspirational and measurable goals," she says. "With working groups and policy partnerships taking a gender perspective, we hope to see more women entrepreneurs levelling up the global value chain."
Philippines leads APEC's female empowerment
Developed by Huani Zhu and Carlos Kuriyama of the APEC Policy Support Unit, the Dashboard contains 22 individual report cards – one for each economy – including one for the APEC region as a whole. It aggregates economies' own data with information published by multiple global organisations, including the United Nations, the World Bank, the International Labour Organisation, the World Economic Forum and the World Health Organisation.
By adopting the Dashboard as an instrument to measure progress, APEC has explicitly linked a societal challenge to an economic opportunity.
"Last year, APEC's agenda highlighted issues concerning the need for inclusive growth as part of economic development. As a result, this thematic direction included measures to promote gender-related issues, especially in the context of small- and medium-sized enterprises" says Kuriyama.
Kuriyama points out that the Philippines, chair of APEC 2015, is an ideal supporter of the initiative given its record in lowering gender barriers. According the World Economic Forum Index, the Philippines is Asia's leader in closing the gender gap. A survey by the Asian Institute of Management reveals that women are either owners or managers of 63 per cent of Philippines businesses.
Across-the-board reporting, with global data
To aid research, the indicators are arranged into five principal areas where women face obstacles: access to capital and assets; access to markets; skills, capacity-building and health; leadership, voice and agency; and innovation and technology. By drawing on historical data, the Dashboard already shows which of these areas present the biggest challenges to APEC economies.
"The Dashboard reveals some fascinating statistics," says Zhu. "For example, it shows that while 59 per cent of women aged over 15 were economically active between 2008 and 2013, only 38.5 per cent possessed a savings account with a financial institution. This means more efforts are needed to increase women's access to financial services and women's participation in the formal labor market."
"Also, female participation in leadership is generally low," she continues. "For instance, women's participation at the highest levels of political decision making and in other positions of influence in media, judiciary and academia is low."
Biggest challenges: access to labour markets and long-term careers
The Dashboard highlights obvious opportunities for reforms in the labor market. In particular, Kuriyama points out a wide variance in legal safeguards that protect women's ability to advance their own careers.
"It's clear that men and woman generally do not have equal access to labour markets, and the Dashboard allows us to identify specific inadequacies," he says. "Only half of APEC legal systems guarantee women the right to do the same jobs as men. Almost half of APEC economies fail to make non-discrimination a statutory obligation during the hiring process."
The Dashboard also reports on the specific measures APEC economies adopt to enable women to pursue careers and reach leadership positions. These include legal protections for employees who become mothers.
"Eleven economies give women legal rights to an 'equivalent position' when returning from maternity leave," reports Kuriyama. "However, in only seven economies is equal remuneration for men and woman doing work of equal value a legal right, and just three prohibit employers from inquiring about family status during a job interview."
A springboard for practical empowerment
By aggregating data on women's economic engagement, and placing it into a comparative framework, APEC is creating a robust, impartial reference point that can inform policy, stimulate debate, and monitor progress.
"It allows each economy to compare its status to that of neighbouring economies," adds Verzosa. "Internally, leaders can use the results to take action. The Dashboard provides advocacy groups with the data they need to frame proposals and make a persuasive case for change."
As the Dashboard gains traction across the region, Kuriyama believes that it will become more comprehensive, and therefore progressively more useful.
"Besides spurring action, the Dashboard acts as a catalyst for data-gathering," he says. "With better data, we can build a more comprehensive view of women's economic engagement across all APEC economies, which will ultimately help policymakers who seek to build a more inclusive society."
For more information:
Ma. Lizbeth Barona-Edra | [email protected]
Photo credit:
Tran Trung Hoa, Viet Nam