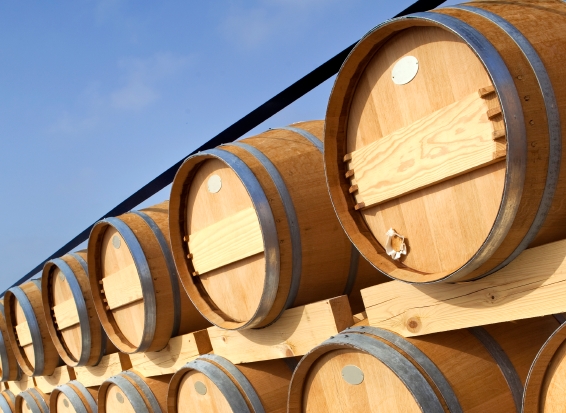 In a trendy corner of Beijing's Chaoyang district, a crowd of professionals share a wine-tasting menu sampling Cabernets from Australia, Chile, New Zealand and the United States. These wine bars, a growing trend in Asia, are gaining ground in China. Chinese consumers increasingly want the quality and diversity of their wine-tasting experiences abroad, causing wine imports to skyrocket.
The value of the APEC wine trade has tripled
"The value of the APEC region wine trade has tripled, increasing from just USD 7 billion in 2000 to USD 23 billion in 2012," said Tom LaFaille, Vice President and International Trade Counsel of the Wine Institute, an industry association in the United States.
In China alone, wine consumption has doubled twice in the last five years and the economy is expected to be the largest wine consumer by 2016.
"However, although the Pacific Rim region's wine trade has increased steadily, so too have unnecessary trade barriers," added Mr LaFaille.
The APEC Wine Regulatory Forum was formed in 2008 as part of the APEC Sub-Committee on Standards and Conformance to help eliminate some of these trade barriers for wine exporters. The Forum is focused on reducing the cost of cross-border wine trade to stimulate demand and sales, particularly for small and medium wine producers, who make up the bulk of the regional wine industry. Ultimately, minimizing these costs will lead to cheaper prices and more choices for wine consumers in the Asia-Pacific.
APEC Wine Regulatory Forum tackles growing barriers to wine trade
"The APEC Sub-Committee on Standards and Conformance has a history of tackling forward-leaning issues and they quickly recognized with the significant increase in wine trade in the region comes a growing number of unnecessary non-tariff barriers," said Ambassador Wade Armstrong, Head of the New Zealand Delegation to the World Wine Trade Group, who is actively involved in the APEC Wine Regulatory Forum.
"These non-tariff barriers are estimated to cost businesses, primarily small and medium-sized wine producers, approximately USD 1 billion a year," added Mr Armstrong.
This high cost to businesses is largely due to unnecessary testing and the requirement of duplicative and burdensome export certificates. For example, Economy A may require a certificate of origin, chemical analysis, and hygiene certificate while Economy B only requires a chemical analysis. Economy C requires a certificate of origin, hygiene, a certificate of free sale, and sometimes a chemical analysis while Economy D requires no certificates at all. This complex web of certificates for wine exporters is confusing, not to mention costly and duplicative.
"In New Zealand, every wine production facility must register an internationally-recognized hazard analysis and food safety plan setting out how it complies with New Zealand wine standards, and compliance with this plan is independently audited every year," said Dr John Barker, General Counsel of New Zealand Winegrowers, an industry association.
From a wine producer's perspective, the New Zealand system already provides assurance that the wine is made free of food safety risks. However, export wines have to go through this additional certification process in each different economy.
"All these various certificates are aimed at the same fundamental objective—to establish that a wine has been produced in accordance with New Zealand rules and is therefore safe for human consumption," explained Dr Barker.
"However, each certificate has a cost attached to producing and receiving it—a cost that could easily be rationalized," he added.
APEC is reducing complex web of export certificates for wine
In order to reduce this cost and duplication, the APEC Wine Regulatory Forum has established an Export Certificate Working Group and is collaborating with APEC government regulators on how to consolidate the certificate process across the APEC region. The World Bank estimates that consolidating these certificates will decrease document preparation from 9 days to 3 days and reduce costs from US $156 to $52.
"The APEC Wine Regulatory Forum is specifically working on eliminating export certificates where unnecessary, promoting electronic submission and developing a model wine certificate," said Theresa McCarthy, Assistant Administrator for Headquarters Operations, United States Alcohol and Tobacco Tax and Trade Bureau, who is involved in the APEC Forum.
As a result, some economies have begun innovating on this front. "For example, the United States and China have agreed on a consolidated wine export certificate, and Chile has initiated a pilot program for electronic submission of export certificates," explained Ms McCarthy.
Absence of standardized regulations partly due to lack of knowledge
Standardization of regulations is also key to encouraging wine producers to export their wines more widely throughout the region.
"For example, a local wine producer in New Zealand, using a particular additive that is legally permitted in all wine producing economies, discovered that the importing economy did not include this additive in their regulations," said Dr Barker.
"In this situation, the New Zealand wine producer had to forgo the opportunity to export its wine to this particular market to avoid the risk of non-compliance," added Dr Barker.
According to Ms McCarthy, the absence of standardized regulations across the Asia-Pacific region is partly due to a lack of technical knowledge by government regulators on the specifics of the wine industry. As a result, the larger objective of the APEC Wine Regulatory Forum is not only to encourage regulatory alignment within the APEC region but also to enhance the capacity of government regulators.
"The Forum is surveying members on their laboratory wine testing capabilities and needs, in order to identify potential capacity building efforts," said Ms McCarthy.
Once identified, these needs will be tackled through technical exchanges, sharing of information on risk assessment strategies, and a study to determine test method accuracy.
"All of these efforts encourage standardization of wine testing among economies while allowing developing economies to gain improved assurance of the safety of imported wine," explained Ms McCarthy.
More wine for more consumers
By striking a balance between regulating safe and truthful products with efficient and cost-effective administration, the APEC Wine Regulatory Forum is facilitating trade and boosting export sales of small and medium wine producers across the region. As more wine connoisseurs in the Asia-Pacific desire diverse and quality wines, the APEC Wine Regulatory Forum is making it easier for a savvy wine-taster in Beijing to enjoy a glass of Cabernet from small boutique vineyards in Margaret River, Colchagua, Marlborough, and Napa Valley.